Lowdown! for Thursday, June 23
SPONSORED BY

---
THURSDAY LOWDOWN: Prof in Arcata
Thursday. Let's see. Well, the Redwood Acres Fair is in full swing, as you know. The Eureka Summer Concert Series is also chuggin' along down on the Madaket Plaza. Good local people watching opportunities at both those events. Oh, and Minneapolis rapper Prof will be doing his thing up at the Arcata Theatre Lounge. You can help yourself decide if that's a thing you're into by watching the video for his song "Squad Goals" above.
---
Top Events!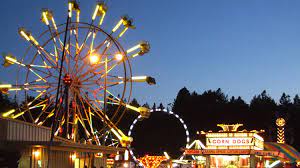 Redwood Acres Fair
Redwood Acres Fairgrounds / noon-11:59 p.m. / $15 / $10 kids/seniors
Come join us for this years Redwood Acres Fair "Bringing Back the Fun." There will be a circus with acrobats and motorcycle tricks, a wild animal exhibit, ventriloquist, strolling comedians, live music, truck pulls, stock car races, kite flyers, axe throwing, dunk tank, food vendors and more!
445-3037 / jamie@redwoodacres.com / Web site /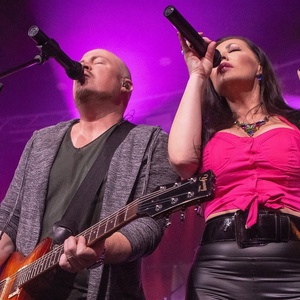 Eureka Summer Concert Series
Madaket Plaza / 6-8 p.m.
Head down to Eureka's waterfront to enjoy some of today's hits with Beat Frequency.
eurekamainstreet@ci.eureka.ca.gov / Web site /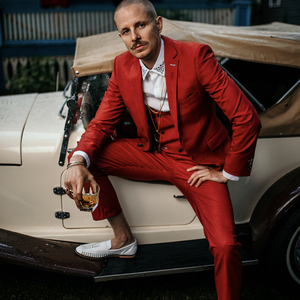 PROF'S Big League Tour
Arcata Theatre Lounge / 7 p.m. / $23
"The Minneapolis rapper has made a robust career for himself by crafting memorable songs about everything from heartache to arson. These terrific tales and his dynamic stage show have led to concerts and tours across the country, and have exposed him to life-altering experiences."
613-3030 / Web site /
All Events!
Movie Showtimes
Broadway Cinema
A PRIVATE MOVIE SCREENING: 3:45
DOCTOR STRANGE IN THE MULTIVERSE 2D: 11:30, 2:30, 5:30, 8:40
JURASSIC WORLD DOMINION 2D: 11:20, 12:40, 1:20, 3:20, 4:00, 4:40, 6:00, 6:40, 7:20, 8:00, 9:00
JURASSIC WORLD DOMINION 3D: 2:40, 9:20
LIGHTYEAR: 11:10, 12:20, 1:00, 1:40, 2:20, 3:00, 3:40, 4:20, 5:00, 5:40, 6:20, 7:00, 8:20, 9:40, 11:40
THE BOB'S BURGERS MOVIE: 12:00
TOP GUN: MAVERICK: 11:00, 12:10, 2:10, 3:30, 5:20, 6:30, 7:40, 8:30
Mill Creek Cinema
JURASSIC WORLD DOMINION 2D: 11:40, 12:40, 4:00, 5:30, 6:40, 7:20, 8:00, 8:40
JURASSIC WORLD DOMINION 3D: 3:00
LIGHTYEAR: 12:00, 1:00, 1:40, 2:40, 3:40, 4:20, 5:20, 6:20, 7:00
THE BOB'S BURGERS MOVIE: 11:30, 2:50
TOP GUN: MAVERICK: 12:10, 1:20, 3:20, 4:30, 6:30, 7:40, 8:50