Lowdown for Saturday, May 14
Top Events!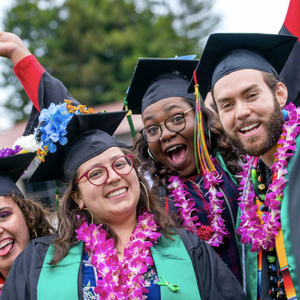 Cal Poly Humboldt Spring Commencement
Cal Poly Humboldt / 8:30 a.m.
Join us in celebrating the achievements of the first Cal Poly Humboldt graduating class! Commencement ceremonies will take place on Saturday, May 14 in Redwood Bowl. The events will be livestreamed, and links to the livestream will be available on the Commencement website and Humboldt homepage.
Web site /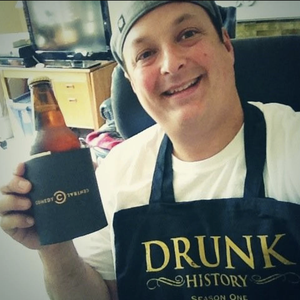 Paco Romane
Savage Henry Comedy Club / 9-11 p.m. / $15 / 21+
Paco Romane is one of those guys who's done a little bit of everything, from stand-up, acting, writing, and improv to voice-overs and podcasts.
845-8864 / info@savagehenrycomedy.com / Web site /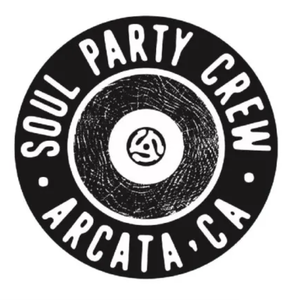 Arcata Soul Party
Humboldt Brews / 9:30 p.m.-1:30 a.m. / $5 / 21+
Arcata Soul Party Crew annual Grad Night tradition is back at Humbrews in downtown Arcata. Join DJs King Maxwell, Funky T-Rex, and DJ Red as they commence honoring this years graduating class with a night of great funk, soul, and classic R&B, with super heady visuals by AlphaInfo.
382-5393 / honkama@gmail.com / Web site /
All Events!
Movie Showtimes
Broadway Cinema
A PRIVATE MOVIE SCREENING: 7:30
DOCTOR STRANGE IN THE MULTIVERSE 2D: 11:30, 12:30, 1:00, 1:30, 2:00, 2:30, 3:00, 3:30, 4:00, 4:30, 5:00, 5:30, 6:30, 7:00, 7:30, 8:00, 8:30, 9:00, 9:30
DOCTOR STRANGE IN THE MULTIVERSE 3D: 12:00, 6:00
FANTASTIC BEASTS: THE SECRETS OF DUMBLEDORE: 12:20, 3:40, 7:10
FIRESTARTER: 12:40, 3:10, 5:40, 8:20
SONIC THE HEDGEHOG 2: 12:50, 3:50, 6:50
THE BAD GUYS: 11:50, 2:20, 4:50, 7:20
THE LOST CITY: 11:40, 5:20
THE NORTHMAN: 2:15, 8:10
Mill Creek Cinema
DOCTOR STRANGE IN THE MULTIVERSE 2D: 12:00, 1:00, 1:30, 2:00, 3:00, 4:00, 5:00, 7:00, 7:30, 8:00, 9:00
DOCTOR STRANGE IN THE MULTIVERSE 3D: 6:00
EVERYTHING EVERYWHERE ALL AT ONCE: 12:20, 3:30, 6:40
FIRESTARTER: 12:40, 3:20, 5:50, 8:20
SONIC THE HEDGEHOG 2: 12:50, 3:50, 6:50
THE BAD GUYS: 11:50, 2:20, 4:50, 7:20
THE NORTHMAN: 4:30
Minor Theatre
DOCTOR STRANGE IN THE MULTIVERSE OF MADNESS: 2:00, 5:00, 8:30
EVERYTHING EVERYWHERE ALL AT ONCE: 1:00, 4:15, 7:45
THE UNBEARABLE WEIGHT OF MASSIVE TALENT: 3:15, 6:00, 9:00