Lowdown! for Wednesday, Nov. 9
SPONSORED BY

---
WEDNESDAY LOWDOWN: Urban Heat at Arcata Theatre Lounge
Your Humboldt Wednesday features a performance at the Arcata Theatre Lounge by Austin three-piece Urban Heat who claim to offer "dark '80s stylings with the energy of now." A sampling of their sound in the clip above would indicate that assessment is not too far off. Give 'em a spin and then find details on tonight's show in your Lowdown below.
---
Top Events!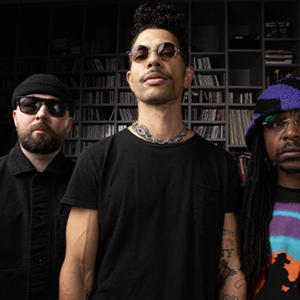 Urban Heat
Arcata Theatre Lounge / 7 p.m.-midnight / $10 / $15 Day of Show
Urban Heat are a 3-piece American post-punk band from Austin, TX. The band formed in 2019 when creative center Jonathan Horstmann enlisted Kevin Naquin and Paxel Foley to form a live show based on his analog sound design experiments.
Web site /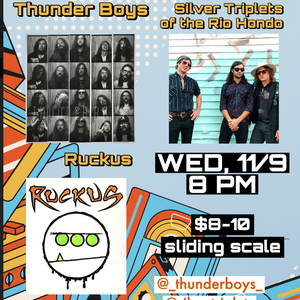 Thunderboys, Silver Triplets of the Rio Hondo
The Siren's Song Tavern / 8 p.m. / $8
"Cut from catastrophe, gratitude, passionate survival; evolving through collective horror, alchemical beauty-smashing our voices into one."
Web site /
All Events!
Movie Showtimes
Broadway Cinema
A PRIVATE MOVIE SCREENING: 12:00, 3:45, 7:30
BLACK ADAM: 11:30, 1:00, 2:30, 4:00, 5:30, 7:00, 8:30
HALLOWEEN ENDS: 12:00, 2:40, 5:20, 8:00
LYLE, LYLE, CROCODILE: 11:40, 2:10, 4:40, 7:10
ONE PIECE FILM RED (DUBBED): 1:50, 5:00, 8:15
ONE PIECE FILM RED (SUBTITLED): 12:40, 3:50, 7:05
PREY FOR THE DEVIL: 12:20, 3:10, 5:50, 8:20
SMILE: 12:30, 3:20, 6:00, 8:40
TERRIFIER 2: 7:50
THE WOMAN KING: 1:10, 4:30
TICKET TO PARADISE: 11:50, 2:20, 4:50, 7:20
TILL: 12:50, 4:10, 7:30
Mill Creek Cinema
BLACK ADAM: 4:30, 5:30, 6:30, 7:30, 8:30
HALLOWEEN ENDS: 5:20, 8:00
LYLE, LYLE, CROCODILE: 4:40
PREY FOR THE DEVIL: 5:50, 8:10
SMILE: 5:40, 8:20
TERRIFIER 2: 7:10
TICKET TO PARADISE: 4:50, 7:20