Lowdown! for Thursday, Oct. 6
SPONSORED BY

---
THURSDAY LOWDOWN: Savage Henry Comedy Festival Yuks Commence; Full Schedule Here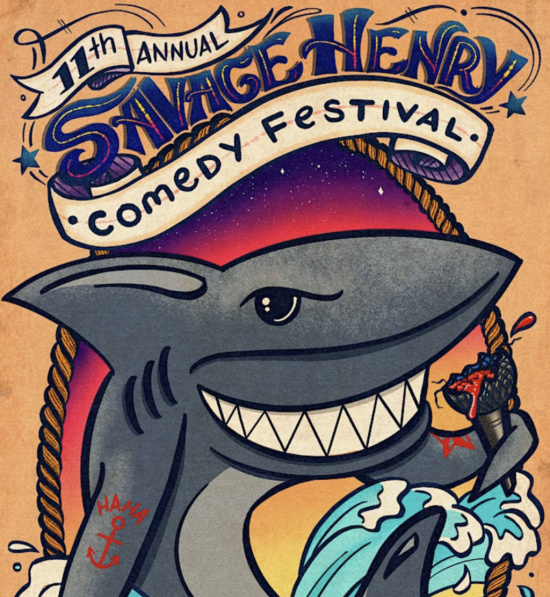 You have been warned. Over the next few days there is ample chance that one of the normally respectable Humboldt establishments you're fond of frequenting could be overrun by attention-seeking comedians hoping to extract laughter from your face. That's because, once again, the Savage Henry Comedy Festival is set to takeover the county with over 100 comedians and a ludicrous 40-odd shows. Seriously, it can be hard to wrap your brain around the scope of this thing. Luckily, your LoCO Lowdown has cobbled together a day-by-day schedule that you can peruse at the following links — Thursday, Friday, Saturday.
If you're unfamiliar with how this thing works, sure, you could buy tickets to the individual shows. But the folks at Savage Henry would really rather prefer you purchase an All-Fest Wristband for total access to the frivolity and what have you. Your call. Details in the event listing below or choose an event less hilarious from your Lowdown listings.
---
Top Events!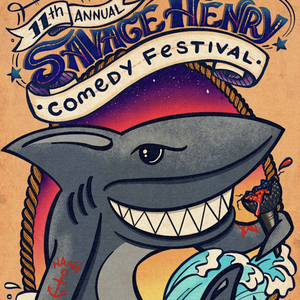 11th Annual Savage Henry Comedy Festival: Thursday
Humboldt County / 5 p.m.
Three days and 140 or so comedians from all over the country descend on Humboldt County at more than 10 venues for more than 40 shows. FULL THURSDAY LINEUP HERE.
Web site /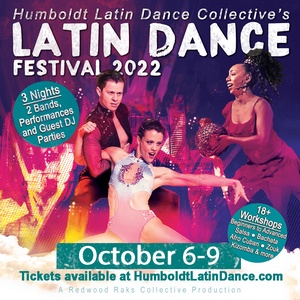 Humboldt Latin Dance and Music Festival
Redwood Raks World Dance Studio / 7-11 p.m. / $18 / $55 Advanced Pass / $125 All Workshop Pass / $75 Beginners Pass / $20 Sat Party / 18+
This event features award winning instructors traveling to Arcata to teach 20+ workshops in Salsa, Bachata, and Cuban dances suitable for beginners through advanced dance enthusiasts!
Web site /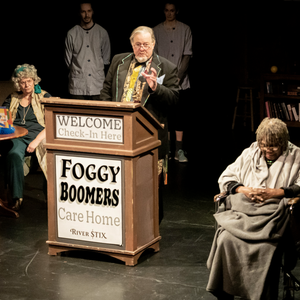 Madsummer
Redwood Curtain Theatre / 8 p.m. / $20 / $15 Students/Seniors
"A very free, jukebox musical, adaptation of MIDSUMMER NIGHTS DREAM with all of the lovers over the age of 60, set in a nursing home during a pandemic with the staff of the home like Cirque on steroids (don't expect any Shakespearian verse)."
Web site /
All Events!
Movie Showtimes
Broadway Cinema
A PRIVATE MOVIE SCREENING: 12:00
AVATAR (2009): 3:50
AVATAR 3D (2009): 12:10, 7:30
BARBARIAN: 11:50, 2:30, 5:20, 8:10
BROS: 11:30, 2:20, 5:10, 8:00
BULLET TRAIN: 4:40, 7:40
DON'T WORRY DARLING: 11:40, 1:00, 2:40, 4:00, 5:30, 7:00, 8:20
JAWS 3D (1975): 5:25
MINIONS: THE RISE OF GRU: 11:45, 2:10
PEARL: 8:25
SEE HOW THEY RUN: 12:20, 3:00
SMILE: 12:00, 1:30, 2:50, 4:20, 5:40, 7:10, 8:30
TERRIFIER 2: 4:45, 8:00
THE GREATEST BEER RUN EVER: 1:50, 4:50, 7:50
THE WOMAN KING: 12:50, 4:10, 7:20
Mill Creek Cinema
BARBARIAN: 8:10
BROS: 5:10, 8:00
DC LEAGUE OF SUPER-PETS: 4:00
DON'T WORRY DARLING: 5:30, 7:00, 8:20
MINIONS: THE RISE OF GRU: 4:30
SEE HOW THEY RUN: 5:40
SMILE: 4:20, 7:10
TERRIFIER 2: 4:45, 8:00
THE WOMAN KING: 4:10, 7:20
TOP GUN: MAVERICK: 6:50