Lowdown! for Thursday, Oct. 27
SPONSORED BY

Top Events!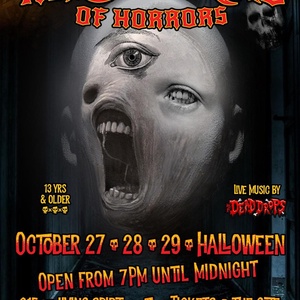 The Haunted Kinetic Lab of Horrors
Arcata Kinetic Lab / 7 p.m.
Humboldt's most-twisted Halloween event is back offering guided tours of the horrifically untidy workspace of our cantankerous and unkempt kinetic racers. Come see for yourself! Music nightly by The Dead Drops. 13 and over recommended. All proceeds benefit the Kinetic Sculpture Lab. Cash only.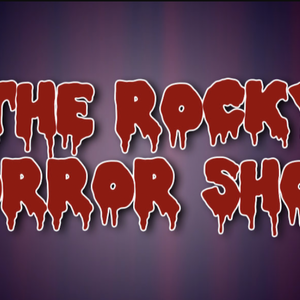 The Rocky Horror Show
Ferndale Repertory Theatre / 8 p.m. / $18
Come experience the cult classic rock musical! On a dark and stormy night, Brad and Janet find themselves seeking shelter at a mysterious old castle.
Web site /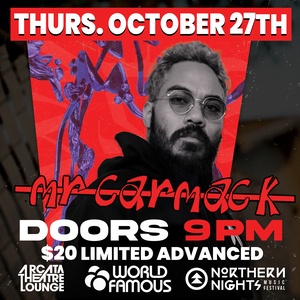 Mr. Carmack
Arcata Theatre Lounge / 9 p.m.-1:30 a.m. / $20 / $25 Day of Show
He has played numerous sold out tours of five continents over the past two years, sharing stages with folks like Hudson Mohawke, Just Blaze, Cashmere Cat, and Diplo.
Web site /
All Events!
Movie Showtimes
Broadway Cinema
AMSTERDAM: 12:40, 3:50
A PRIVATE MOVIE SCREENING: 12:00, 3:45, 7:30
BARBARIAN: 2:50, 8:10
BLACK ADAM: 11:30, 12:15, 1:00, 1:45, 2:30, 3:15, 4:00, 4:45, 5:30, 6:15, 7:00, 7:45, 8:30
DON'T WORRY DARLING: 1:10, 4:30
HALLOWEEN ENDS: 12:00, 2:40, 5:20, 6:50, 8:00
LYLE, LYLE, CROCODILE: 11:40, 2:10, 4:40, 7:10
SMILE: 12:30, 3:20, 6:00, 8:40
TERRIFIER 2: 7:50
THE WOMAN KING: 11:55, 5:15
TICKET TO PARADISE: 11:50, 2:20, 4:50, 7:20
Mill Creek Cinema
AMSTERDAM: 4:00
BLACK ADAM: 4:30, 5:30, 6:30, 7:30, 8:30
HALLOWEEN ENDS: 5:20, 8:00
LYLE, LYLE, CROCODILE: 4:40, 7:10
SMILE: 5:40, 8:20
TERRIFIER 2: 7:00
TICKET TO PARADISE: 4:50, 7:20