Lowdown! for Wednesday, Sept. 28
SPONSORED BY

---
WEDNESDAY LOWDOWN: Tré Burt! Le Vent du Nord! Making Movies!
Above: A video sampling of musical artists you can find in Humboldt Wednesday night:
Left: Rootsy SF songwriter Tré Burt plays The Old Steeple.
Center: Canadian folk quintet Le Vent du Nord plays the Arcata Playhouse.
Right: Rhythmic Latin American rockers Making Movies plays HumBrews.
Details in your Lowdown listings below.
---
Top Events!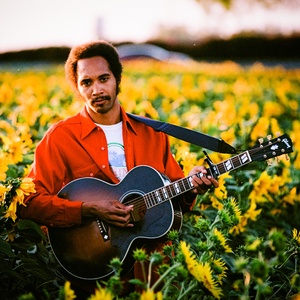 Tré Burt
The Old Steeple / 7:30-10 p.m. / $25 / $30 at the door
Burt's literary songwriting and lo-fi, rootsy aesthetic was honed busking on the streets of San Francisco and traveling the world in search of inspiration.
Web site /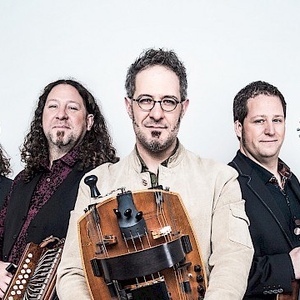 Le Vent du Nord
Arcata Playhouse / 8-9 p.m. / $15
The award winning and highly acclaimed band Le Vent du Nord is a leading force in Quebec's progressive francophone folk movement. The group's vast repertoire draws from both traditional sources and original compositions.
Web site /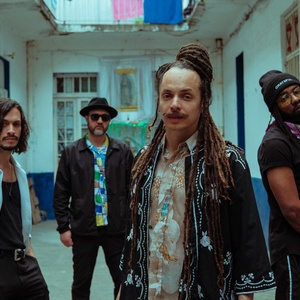 Making Movies
Humboldt Brews / 8 p.m. / $20 / $18 Advance / 21+
Latin American rhythms with African-derived percussion and styles like rumba, merengue, mambo and cumbia.
Web site /
All Events!
Movie Showtimes
Broadway Cinema
A PRIVATE MOVIE SCREENING: 12:00, 3:45, 7:30
AVATAR (2009): 3:40
AVATAR 3D (2009): 12:00, 7:20
BARBARIAN: 12:20, 3:00, 5:40, 8:10
BULLET TRAIN: 1:40, 5:00, 8:00
DON'T WORRY DARLING: 11:30, 1:00, 2:30, 4:00, 5:30, 7:00, 8:20
DRAGON BALL SUPER: SUPER HERO (ENGLISH DUBBED): 2:40, 8:00
DRAGON BALL SUPER: SUPER HERO (ENGLISH SUBTITLED): 12:10, 5:20
JAWS 3D (1975): 12:40, 6:50
MINIONS: THE RISE OF GRU: 11:40, 1:50, 4:10
NOPE: 6:40
PEARL: 12:30, 3:10, 5:50, 8:30
SEE HOW THEY RUN: 11:50, 2:10, 4:40, 7:10
THE WOMAN KING: 1:20, 4:30, 7:40
THOR: LOVE AND THUNDER 2D: 3:50
Mill Creek Cinema
BARBARIAN: 5:20, 8:00
DC LEAGUE OF SUPER-PETS: 3:50, 6:30
DON'T WORRY DARLING: 4:00, 5:30, 7:00, 8:20
PEARL: 3:00, 8:30
SEE HOW THEY RUN: 4:40, 7:10
THE INVITATION: 5:50
THE WOMAN KING: 4:30, 7:40
TOP GUN: MAVERICK: 4:20, 7:30