Lowdown! for Wednesday, Feb. 15
SPONSORED BY
Top Events!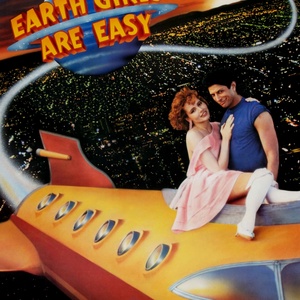 Sci-Fi Night: Earth Girls Are Easy (1988)
Arcata Theatre Lounge / 6-9 p.m. / $5 / $9 Admission + Poster
Ready for your fix of the best in science fictions movies, drive-in classics, psychotronic weirdness, and more?
Web site /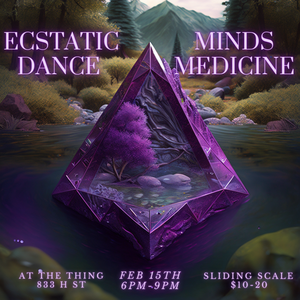 Ecstatic Dance
The Thing / 6-9 p.m. / $15
Deep within the redwood curtain and on the very edges of the pacific ocean, there is a place. A place where people gather once a week to move in rhythmic synchronicity with each other and create their own rhythm as well.
Web site /
All Events!
Movie Showtimes
Broadway Cinema
80 FOR BRADY: 4:40, 7:10
A MAN CALLED OTTO: 3:35, 6:40
AVATAR: THE WAY OF WATER 2D: 5:30
AVATAR: THE WAY OF WATER 3D: 3:30, 7:30
CONSECRATION: 6:50
KNOCK AT THE CABIN: 3:40, 4:50, 5:00, 6:00, 7:40, 8:30
M3GAN: 5:40, 8:20
MISSING: 5:20, 8:00
PUSS IN BOOTS: THE LAST WISH: 3:50
SHE CAME FROM THE WOODS: 7:20
THE AMAZING MAURICE: 4:30
TITANIC 25 YEAR ANNIVERSARY 3D: 3:15, 7:30
WINNIE THE POOH: BLOOD AND HONEY: 7:00
Mill Creek Cinema
80 FOR BRADY: 4:40, 5:30, 7:10, 8:00
AVATAR: THE WAY OF WATER 2D: 3:30
AVATAR: THE WAY OF WATER 3D: 7:40
CONSECRATION: 4:30, 6:50
KNOCK AT THE CABIN: 6:00, 8:20
SHE CAME FROM THE WOODS: 3:35, 6:40
THE AMAZING MAURICE: 3:40
TITANIC 25 YEAR ANNIVERSARY 3D: 3:15, 7:30
WINNIE THE POOH: BLOOD AND HONEY: 7:00