Lowdown! for Thursday, June 1
SPONSORED BY
Top Events!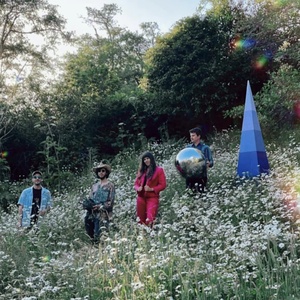 Wild Abandon
Mad River Brewery Tasting Room / 6-8 p.m. / Free
"Blending folk rock roots with experimental indie guitar and intricate bass lines, Wild Abandon has a rock n'roll feel with a poetic overtone."
Web site /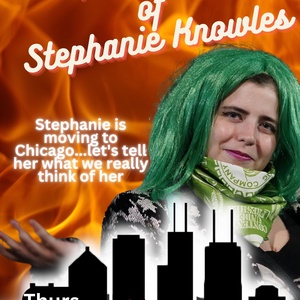 Roast of Stephanie Knowles
Savage Henry Comedy Club / 9-11 p.m. / $10 / 18+
Stephanie Knowles been doing stand up in Humboldt since November 2015. She combines music with comedy to create earworms you'll be singing till your dying days. And now she's moving to Chicago and keeping up with tradition we scorch her on the way out.
Web site /
All Events!
Movie Showtimes
Broadway Cinema
ABOUT MY FATHER: 11:50, 2:10, 4:50, 7:20
BOOK CLUB: THE NEXT CHAPTER: 11:10, 5:10
FAST X: 12:00, 3:30, 5:30, 7:00, 8:30
GUARDIANS OF THE GALAXY VOL. 3 2D: 12:20, 4:00, 7:10
GUARDIANS OF THE GALAXY VOL. 3 3D: 1:40, 8:20
KANDAHAR: 11:40, 2:40, 5:20, 8:10
SPIDER-MAN: ACROSS THE SPIDER-VERSE: 4:00, 7:00
THE LITTLE MERMAID 2D: 11:00, 12:50, 1:30, 2:00, 2:30, 4:30, 5:00, 7:30, 8:00, 11:30
THE LITTLE MERMAID 3D: 12:10, 3:10, 6:10
THE MACHINE: 12:30, 4:10, 7:40
THE SUPER MARIO BROS. MOVIE 2D: 11:20, 1:50, 4:20, 6:40
Mill Creek Cinema
ABOUT MY FATHER: 5:10, 7:30
FAST X: 3:50, 7:20
GUARDIANS OF THE GALAXY VOL. 3 2D: 3:30, 7:10
KANDAHAR: 4:50, 7:45
SPIDER-MAN: ACROSS THE SPIDER-VERSE: 4:00, 7:00
THE LITTLE MERMAID 2D: 4:00, 7:00
THE LITTLE MERMAID 3D: 3:00, 6:00
THE SUPER MARIO BROS. MOVIE 2D: 4:20, 6:50