Lowdown! for Sunday, March 5
SPONSORED BY
Top Events!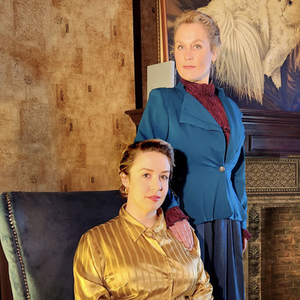 Bull in a China Shop
Redwood Curtain Theatre / 2 p.m. / $20
Inspired by the real letters between Mary Woolley and Jeannette Marks spanning from 1899 to 1937, this fast-paced comedy asks: What is revolution? What does it mean to be at odds with the world? How do we fulfill our potential? And how the hell do we grow old together?
Web site /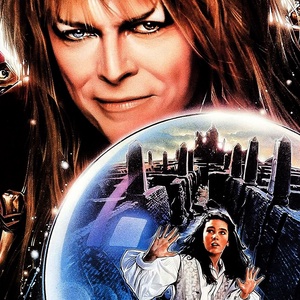 Jim Henson's Labyrinth (1986)
Arcata Theatre Lounge / 5-8 p.m. / $8 / $12 Admission + Poster
Dance! Magic dance!
Web site /
Festival Hatching: Zero To Fierce Festival
Arcata Playhouse / 6-10 p.m.
The 7th Annual Zero To Fierce festival officially hatches on Sunday, March 5, with an Art Show opening, local punk bands Think Tank and Heart Eyes, and dancing outside under the stars 'round the fire.
Web site /
All Events!
Movie Showtimes
Broadway Cinema
A MAN CALLED OTTO: 11:20
ANT-MAN AND THE WASP: QUANTUMANIA 2D: 12:30, 2:20, 3:50, 5:10, 6:50, 8:10
AVATAR: THE WAY OF WATER 2D: 3:20
AVATAR: THE WAY OF WATER 3D: 11:25, 7:15
CHILDREN OF THE CORN: 7:20
COCAINE BEAR: 12:40, 3:10, 5:30, 6:10, 7:50, 8:30
CREED III: 11:10, 12:00, 1:00, 1:50, 2:40, 3:40, 4:30, 5:20, 6:20, 7:10, 8:00
DEMON SLAYER: TO THE SWORDSMITH VILLAGE (DUBBED): 11:00, 4:20
DEMON SLAYER: TO THE SWORDSMITH VILLAGE (SUBTITLED): 1:40, 7:00
JESUS REVOLUTION: 11:30, 2:10, 4:50, 7:30
MAGIC MIKE'S LAST DANCE: 12:50, 3:30
OPERATION FORTUNE: RUSE DE GUERRE: 12:10, 3:00, 5:40, 8:20
PUSS IN BOOTS: THE LAST WISH: 11:40, 2:15, 4:45
Mill Creek Cinema
ANT-MAN AND THE WASP: QUANTUMANIA 2D: 11:20, 12:50, 3:50, 6:50
ANT-MAN AND THE WASP: QUANTUMANIA 3D: 2:10, 5:10, 8:00
COCAINE BEAR: 11:25, 12:40, 1:50, 3:10, 4:20, 5:30, 6:40, 7:50
CREED III: 11:40, 1:00, 2:20, 3:40, 5:00, 6:20, 7:00, 7:40
KNOCK AT THE CABIN: 2:30, 7:30
MAGIC MIKE'S LAST DANCE: 11:50, 4:50
PUSS IN BOOTS: THE LAST WISH: 11:30, 2:00, 4:30