Lowdown! for Monday, March 6
SPONSORED BY
Top Events!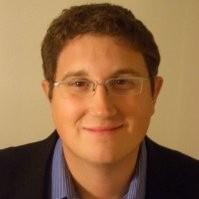 Five Years of Legal Cannabis in Canada: Lessons and Laments
Cal Poly Humboldt / 6 p.m.
What can be learned from five years of legal cannabis in Canada? In 2018, Canada became the second country in the world to allow for the supply, production, and sale of legal/regulated cannabis, and the first to adopt a limited commercial model.

All Events!
Movie Showtimes
Broadway Cinema
A MAN CALLED OTTO: 11:20
ANT-MAN AND THE WASP: QUANTUMANIA 2D: 12:30, 2:20, 3:50, 5:10, 6:50, 8:10
AVATAR: THE WAY OF WATER 2D: 3:20
AVATAR: THE WAY OF WATER 3D: 11:25, 7:15
CHILDREN OF THE CORN: 7:20
COCAINE BEAR: 12:40, 3:10, 5:30, 6:10, 7:50, 8:30
CREED III: 11:10, 12:00, 1:00, 1:50, 2:40, 3:40, 4:30, 5:20, 6:20, 7:10, 8:00
DEMON SLAYER: TO THE SWORDSMITH VILLAGE (DUBBED): 11:00, 4:20
DEMON SLAYER: TO THE SWORDSMITH VILLAGE (SUBTITLED): 1:40, 7:00
JESUS REVOLUTION: 11:30, 2:10, 4:50, 7:30
MAGIC MIKE'S LAST DANCE: 12:50, 3:30
OPERATION FORTUNE: RUSE DE GUERRE: 12:10, 3:00, 5:40, 8:20
PUSS IN BOOTS: THE LAST WISH: 11:40, 2:15, 4:45
Mill Creek Cinema
ANT-MAN AND THE WASP: QUANTUMANIA 2D: 3:50, 6:50
ANT-MAN AND THE WASP: QUANTUMANIA 3D: 5:10, 8:00
COCAINE BEAR: 4:20, 5:30, 6:40, 7:50
CREED III: 3:40, 5:00, 6:20, 7:00, 7:40
KNOCK AT THE CABIN: 7:30
MAGIC MIKE'S LAST DANCE: 4:50
PUSS IN BOOTS: THE LAST WISH: 4:30