Lowdown! for Saturday, March 18
SPONSORED BY
Top Events!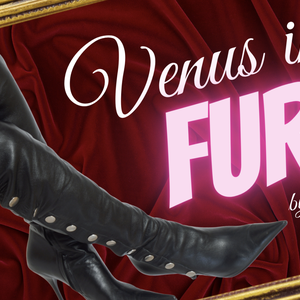 Venus in Fur
North Coast Repertory Theatre / 8-10 p.m. / $18 Students/Seniors / $20 General / 18+
On a dark and stormy night, a desperate playwright/director and an eccentric actress collide in an electric, hilarious, and mystifying test of wills. Written by acclaimed playwright David Ives and nominated for a Tony for Best Script in 2013, Venus in Fur is a sexy, surreal and good time.
Web site /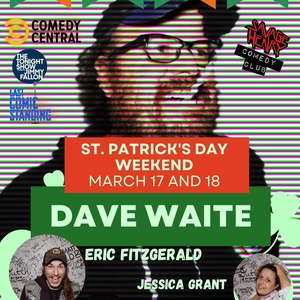 Dave Waite
Savage Henry Comedy Club / 9-11 p.m. / $15 / 18+
Los Angeles-based comedian Dave Waite is a charismatic oddball whose shows are non-stop fun.
Web site /
All Events!
Movie Showtimes
Broadway Cinema
65: 12:40, 3:20, 5:40, 8:00
ANT-MAN AND THE WASP: QUANTUMANIA 2D: 12:30, 3:30, 6:30
AVATAR: THE WAY OF WATER 3D: 7:25
CHAMPIONS: 12:50, 4:10, 7:10
COCAINE BEAR: 11:10, 1:30, 3:50, 6:10, 8:40
CREED III: 11:20, 2:10, 5:00, 7:40
DEMON SLAYER: TO THE SWORDSMITH VILLAGE (DUBBED): 6:50
EVERYTHING EVERYWHERE ALL AT ONCE: 2:30, 5:30
JESUS REVOLUTION: 11:00, 1:40, 4:30, 7:20
PUSS IN BOOTS: THE LAST WISH: 11:15
SCREAM VI 2D: 11:40, 1:00, 4:00, 7:00, 8:30
SHAZAM! FURY OF THE GODS: 11:00, 12:20, 1:50, 3:10, 4:40, 6:00, 7:30, 8:50
UFC 286: EDWARDS VS. USMAN 3: 2:00
Mill Creek Cinema
65: 12:20, 2:50, 5:20, 7:50
ANT-MAN AND THE WASP: QUANTUMANIA 2D: 12:50, 6:50
ANT-MAN AND THE WASP: QUANTUMANIA 3D: 3:50
CHAMPIONS: 1:00, 4:00, 7:00
COCAINE BEAR: 12:30, 3:00, 5:30, 8:10
CREED III: 11:20, 2:00, 4:40, 7:20
EVERYTHING EVERYWHERE ALL AT ONCE: 7:40
PUSS IN BOOTS: THE LAST WISH: 11:10, 2:10, 5:00
SCREAM VI 2D: 11:30, 2:20, 5:10, 8:00
SHAZAM! FURY OF THE GODS: 11:00, 1:50, 4:40, 7:30