Monday, Nov. 13

---
MONDAY LOWDOWN: Tallies in Arcata
Start your out-and-about Humboldt week with some Toronto dream pop courtesy of Tallies, who lead a lineup of bands at Richard's Goat Tavern Monday night.
---
Top Events!
Thumb Leader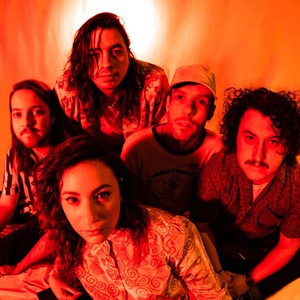 Tallies, Shady Cove, Natural Blasters
The Miniplex at Richards' Goat Tavern / 7 p.m. / $12 / $15 day of show / 21+
"With their sophomore album "Patina" (Bella Union), Toronto indie pop band TALLIES have found a way to nod to their favorite bands of the 90s while transforming their sound into something undeniably fresh."
4 / Web site
All Events!
Movie Showtimes
Broadway Cinema
AFTER DEATH: 1:10
FIVE NIGHTS AT FREDDY'S: 11:50, 2:30, 3:40, 5:00, 6:20, 7:35, 8:50
IT'S A WONDERFUL KNIFE: 12:50, 3:10, 5:50, 8:30
JOURNEY TO BETHLEHEM: 11:35, 2:00, 4:30, 6:50
KILLERS OF THE FLOWER MOON: 11:40, 2:50, 7:10
PAW PATROL: THE MIGHTY MOVIE: 12:30, 2:55, 5:20
PRISCILLA: 12:10, 2:40, 5:10, 7:40
THE CREATOR: 11:45, 4:20, 7:50
THE EXORCIST: BELIEVER: 8:00
THE MARVELS 2D: 11:30, 12:20, 2:10, 3:00, 3:50, 4:50, 5:40, 7:30, 8:20, 9:00
THE MARVELS 3D: 1:10, 6:30
TIGER 3: 12:00, 12:10, 3:30, 3:40, 7:00, 7:10
Mill Creek Cinema
FIVE NIGHTS AT FREDDY'S: 4:00, 5:10, 6:30, 7:40
KILLERS OF THE FLOWER MOON: 3:00, 7:10
PRISCILLA: 5:00, 7:30
THE MARVELS 2D: 3:10, 4:30, 5:20, 6:35, 7:00, 7:50
THE MARVELS 3D: 3:40, 6:10