Sunday, Nov. 12

---
SUNDAY LOWDOWN: Pigeons Playing Ping Pong in Arcata
Pigeons Playing Ping Pong bring their "addictive funk grooves, psychedelic jams and intoxicating energy" to the Van Duzer Theatre Sunday night. Details below.
---
Top Events!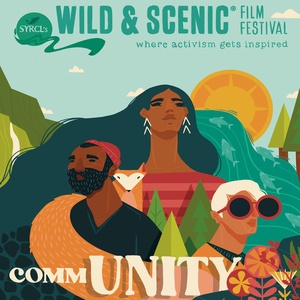 Wild & Scenic Film Festival
Arcata Theatre Lounge / 6-10 p.m. / $25
Featuring the best in environmental filmmaking and supporting the education and stewardship programs of Friends of the Lost Coast, the theme is Inspiring Adventure, a collection of 10 independent films covering the global gamut from environmental justice to outdoor adventure and beyond.
1 / Web site
Thumb Leader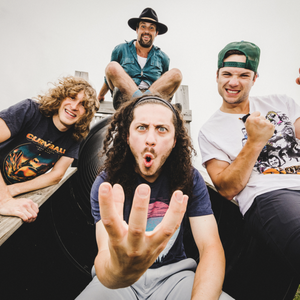 Pigeons Playing Ping Pong, Dogs in a Pile
Van Duzer Theater / 7 p.m. / $40 / Free Cal Poly Humboldt Students
Hailed as "musical explorers" by Rolling Stone, Pigeons Playing Ping Pong—formed in 2007 at the University of Maryland—has since played more than 1,000 shows across America.
3 / Web site
All Events!
Movie Showtimes
Broadway Cinema
AFTER DEATH: 1:10
AN ALL-STAR SALUTE TO LEE GREENWOOD: 2:00
FIVE NIGHTS AT FREDDY'S: 11:50, 2:30, 3:40, 5:00, 6:20, 7:35, 8:50
IT'S A WONDERFUL KNIFE: 12:50, 3:10, 5:50, 8:30
JOURNEY TO BETHLEHEM: 11:35, 2:00, 4:30, 6:50
KILLERS OF THE FLOWER MOON: 11:40, 2:50, 7:10
PAW PATROL: THE MIGHTY MOVIE: 11:35, 5:20
PRISCILLA: 12:10, 2:40, 5:10, 7:40
THE CREATOR: 11:45, 4:20, 7:50
THE EXORCIST: BELIEVER: 8:00
THE MARVELS 2D: 11:30, 12:20, 2:10, 3:00, 3:50, 4:50, 5:40, 7:30, 8:20, 9:00
THE MARVELS 3D: 1:10, 6:30
TIGER 3: 12:00, 12:10, 3:30, 3:40, 7:00, 7:10
Mill Creek Cinema
AN ALL-STAR SALUTE TO LEE GREENWOOD: 2:00, 7:00
FIVE NIGHTS AT FREDDY'S: 11:30, 12:00, 2:30, 4:10, 5:10, 6:40, 7:40
KILLERS OF THE FLOWER MOON: 11:40, 3:00, 7:10
PRISCILLA: 11:50, 2:20, 5:00, 7:30
TAYLOR SWIFT: THE ERAS TOUR: 11:30, 3:50, 7:20
THE MARVELS 2D: 11:30, 12:20, 2:00, 2:50, 3:40, 4:30, 5:20, 7:00, 7:50
THE MARVELS 3D: 1:10, 6:10