Tuesday, Nov. 21

Top Events!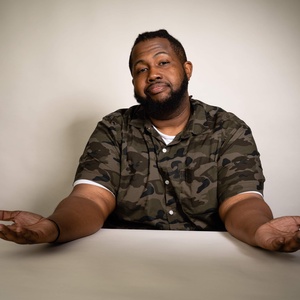 Comedian Cory Showtime Robinson
Crisp Lounge / 7 p.m. / $10 / 18+
Now a stand-up veteran, Cory has performed for the troops overseas in Asia and the Middle East, toured all over the US and Canada, and has been featured in the TV show "Laughs" on Fox. Hosted by Pete Nelson.
0 / Web site
All Events!
Movie Showtimes
Broadway Cinema
FIVE NIGHTS AT FREDDY'S: 12:20, 2:50, 5:20, 8:00
JOURNEY TO BETHLEHEM: 4:40
KILLERS OF THE FLOWER MOON: 3:05, 7:15
NEXT GOAL WINS: 12:10, 2:40, 5:10, 7:40
PAW PATROL: THE MIGHTY MOVIE: 11:45
PRISCILLA: 2:00, 7:10
THANKSGIVING: 12:50, 3:20, 5:50, 8:20
THE HOLDOVERS: 1:00, 4:10, 7:05
THE HUNGER GAMES: THE BALLAD OF SONGBIRDS & SNAKES: 12:00, 12:30, 1:30, 3:00, 4:00, 5:00, 6:30, 7:30, 8:30
THE MARVELS 2D: 11:40, 2:20, 4:50, 7:20
THE MARVELS 3D: 12:40
TROLLS BAND TOGETHER 2D: 11:30, 2:10, 4:30, 6:50
TROLLS BAND TOGETHER 3D: 12:45
WISH 2D: 4:00, 6:30
Mill Creek Cinema
FIVE NIGHTS AT FREDDY'S: 5:10, 7:40
KILLERS OF THE FLOWER MOON: 6:40
PRISCILLA: 3:50
THANKSGIVING: 5:30, 8:00
THE HUNGER GAMES: THE BALLAD OF SONGBIRDS & SNAKES: 4:00, 6:20, 7:30
THE MARVELS 2D: 4:50, 7:20
TROLLS BAND TOGETHER 2D: 4:30, 6:50
TROLLS BAND TOGETHER 3D: 3:40
WISH 2D: 4:00, 6:30