Sunday, Oct. 15

---
Fiddle force Hanneke Cassel brings her trio to the Arcata Playhouse Sunday.
---
Top Events!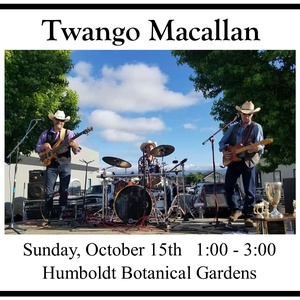 HBG's Summer Concerts at the Garden
Humboldt Botanical Garden / 1-3 p.m. / Free / $10 Humboldt Adults / $7 Humboldt Seniors / $5 Children 6-18 & Students / Free Members
HBG is so pleased to welcome the very popular and successful Twango Macallan to the Garden.
1 / Web site
Thumb Leader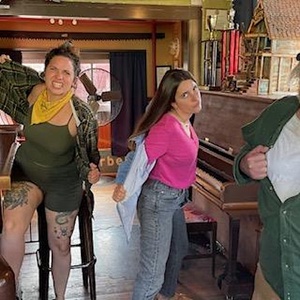 The Logger Lear
Logger Bar / 4 p.m.
THE LOGGER LEAR will be a raucous event, replete with live music and original songs, that is very looooooosely based on Shakespeare's King Lear.
5 / Web site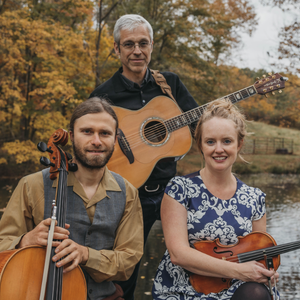 Hanneke Cassel Band
Arcata Playhouse / 7 p.m. / $18 / $16 Fan Club Members
"With a career spanning over two decades, Hanneke Cassel has helped redefine what it means to be a modern fiddler."
0 / Web site
All Events!
Movie Showtimes
Broadway Cinema
A HAUNTING IN VENICE: 11:20, 1:50, 4:20
BARBIE: 3:20
DUMB MONEY: 5:40
HOCUS POCUS 30TH ANNIVERSARY: 11:40, 2:10, 4:40, 7:10
PAW PATROL: THE MIGHTY MOVIE: 11:10, 12:00, 12:50, 1:40, 3:20, 4:10, 6:40
SAW X: 12:30, 3:50, 7:15
TAYLOR SWIFT: THE ERAS TOUR: 11:00, 12:00, 1:00, 2:30, 3:30, 4:30, 6:00, 7:00, 8:00, 9:30, 10:30
THE BLIND: 12:10, 6:45
THE CREATOR: 12:40, 4:00, 7:20
THE EXORCIST: BELIEVER: 12:20, 3:40, 6:55
THE HUNGER GAMES: 3:00, 7:00
THE NUN II: 8:10
WHEN EVIL LURKS: 6:50
Mill Creek Cinema
A HAUNTING IN VENICE: 11:50, 2:20, 4:50, 7:20
PAW PATROL: THE MIGHTY MOVIE: 11:10, 1:40, 4:10, 6:40
SAW X: 11:20, 2:10, 5:00, 7:40
TAYLOR SWIFT: THE ERAS TOUR: 11:00, 12:30, 2:30, 4:00, 6:00, 7:30, 9:30
THE CREATOR: 12:00, 3:10, 6:10
THE EXORCIST: BELIEVER: 12:10, 3:30, 6:30
THE HUNGER GAMES: 3:00, 7:00
THE NUN II: 12:20