Thursday, Oct. 19

---
THURSDAY LOWDOWN: Now the Swifties Are Coming For Your Karaoke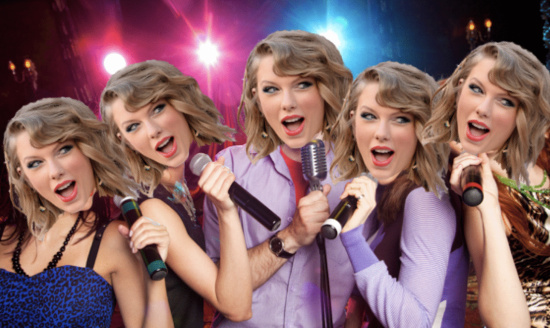 It's a relatively quiet Thursday in Humboldt. Quiet, that is, except for at The Miniplex in Arcata, the latest space to be invaded by Swiftiedom. Yes, the Goat folk are hosting a Taylor Swift "The Eras"-themed Karaoke Night, if that kind of thing appeals to you. More details on how to either attend or avoid that — plus other less-Fearless Thursday delights — in your Lowdown listings below.
---
Top Events!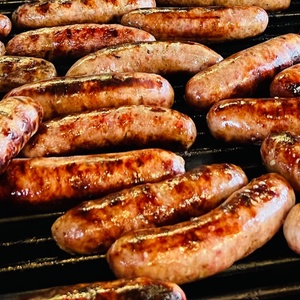 Best of the Wurst
Elks Lodge / 5-7 p.m. / $25 / $30 tickets bought after 10/12
The Rotary Club of Southwest presents the Best of the Wurst, a dine-in and drive-thru bratwurst dinner featuring grilled brats, German potato salad, sauerkraut, and giant pretzel.
1 / Web site
Thumb Leader
Taylor Swift 'The Eras'-themed Karaoke
The Miniplex at Richards' Goat Tavern / 8:30-11:59 p.m. / Free / 21+
The Eras Tour may not be coming to Arcata, but the Eras KARAOKE sure is!
5 / Web site
All Events!
Movie Showtimes
Broadway Cinema
A HAUNTING IN VENICE: 11:20, 1:50, 4:20, 6:50
BARBIE: 11:50, 2:20, 4:50, 5:00, 7:30
DUMB MONEY: 11:55, 5:40
HOCUS POCUS 30TH ANNIVERSARY: 11:40, 2:10, 4:40, 7:10
LEO: BLOODY SWEET: 12:00, 3:20, 6:50
ONYX THE FORTUITOUS AND THE TALISMAN OF SOULS: 7:00
PAW PATROL: THE MIGHTY MOVIE: 11:10, 12:00, 12:50, 1:40, 2:30, 3:20, 4:10, 6:40
SAW X: 12:30, 3:50, 7:15
TAYLOR SWIFT: THE ERAS TOUR: 12:00, 1:00, 2:30, 3:30, 4:30, 6:00, 7:00, 8:00
THE BLIND: 12:10
THE CREATOR: 12:40, 4:00, 7:20
THE EXORCIST: BELIEVER: 12:20, 3:40, 6:55
THE NUN II: 3:20
WHEN EVIL LURKS: 8:10
Mill Creek Cinema
A HAUNTING IN VENICE: 4:50, 7:20
PAW PATROL: THE MIGHTY MOVIE: 3:00, 4:10, 6:40
SAW X: 5:00, 7:40
TAYLOR SWIFT: THE ERAS TOUR: 3:30, 5:30, 7:00
THE CREATOR: 3:10, 6:10
THE EXORCIST: BELIEVER: 3:30, 6:30
THE NUN II: 5:10, 7:50