Wednesday, Oct. 18

---
WEDNESDAY LOWDOWN: A Band Featured on 'Beavis and Butthead' Will Throttle Arcata Tonight
Remember when punk/metal crossover pioneers Dirty Rotten Imbeciles (D.R.I.) were fodder for Beavis and Butthead? To be fair, LoCO did not, but that's OK. You can still relive that minor cultural moment, above, before possibly heading to RampArt Skatepark to stomp around aggressively Wednesday night. Details on that show in your Lowdown listings below.
---
Top Events!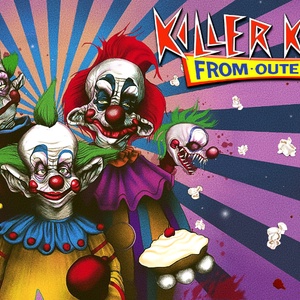 Sci-Fi Night: Killer Clowns From Outer Space (1988)
Arcata Theatre Lounge / 6-9 p.m. / $5 / $9 Admission + Poster
Aliens who look like clowns come from outer space and begin to terrorize a small town.
1 / Web site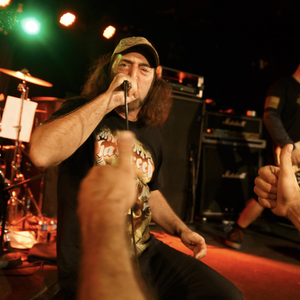 Dirty Rotten Imbeciles
RampArt Skatepark / 7 p.m.-midnight / $25
"For the past 35 years, D.R.I. has been the epitome of the aggressive, hardcore-punk, thrash metal sound that we've all become accustomed to hearing."
3 / Web site
Thumb Leader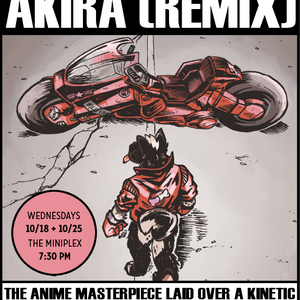 AKIRA (Remix)
The Miniplex at Richards' Goat Tavern / 7:30 p.m. / $5 / 21+
DJ Pandemonium Jones will be screening his version of classic anime AKIRA, with his own soundtrack of bumpin' tunes to match the action onscreen!
5 / Web site
All Events!
Movie Showtimes
Broadway Cinema
A HAUNTING IN VENICE: 11:20, 1:50, 4:20, 6:50
BARBIE: 11:00, 2:30, 4:50, 6:00, 7:30
DUMB MONEY: 12:00, 3:30, 5:40, 8:10
HOCUS POCUS 30TH ANNIVERSARY: 11:40, 2:10, 4:40, 7:10
PAW PATROL: THE MIGHTY MOVIE: 11:10, 12:00, 12:50, 1:40, 2:30, 3:20, 4:10, 6:40
SAW X: 12:30, 3:50, 7:15
THE BLIND: 12:10, 6:45
THE CREATOR: 12:40, 4:00, 7:20
THE EXORCIST: BELIEVER: 11:05, 12:20, 1:45, 3:40, 4:45, 7:50
THE HUNGER GAMES: 7:00
THE NUN II: 3:20
WHEN EVIL LURKS: 7:00
Mill Creek Cinema
A HAUNTING IN VENICE: 4:50, 7:20
PAW PATROL: THE MIGHTY MOVIE: 3:00, 4:10, 5:15, 6:40
SAW X: 3:20, 5:00, 7:40
THE CREATOR: 3:10, 6:10
THE EXORCIST: BELIEVER: 3:30, 6:30, 7:30
THE HUNGER GAMES: 7:00
THE NUN II: 5:10, 7:50