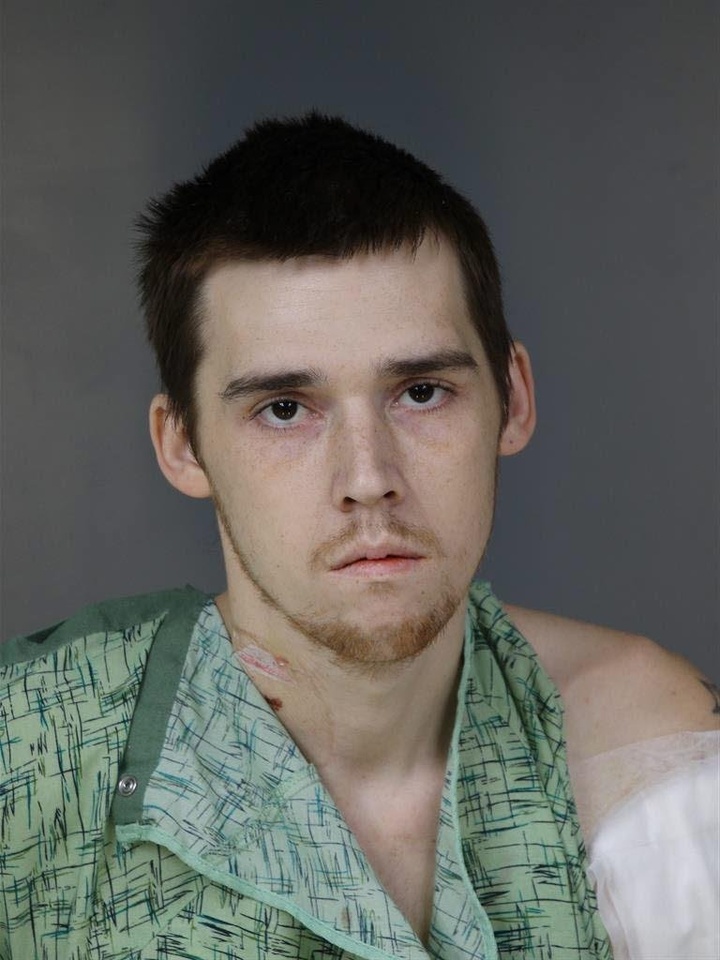 The man shot by Eureka police during a bullet-ridden pursuit Dec. 6 is now scheduled for his preliminary hearing in February.
Clayton Lee Lasinski, 26, had been set for preliminary hearing tomorrow. But acting Public Defender Greg Elvine-Kreis told Judge Joyce Hinrichs today that he is waiting to see more evidence in the case. Elvine-Kreis said that includes videos, along with statements from civilian witnesses. Police fired dozens of rounds at Lasinski during the rush-hour chase in downtown Eureka. Throughout the episode Lasinski was reportedly brandishing and pointing a loaded .45-caliber handgun.
Lasinski, shot once in the chest, looked healthier today than at his arraignment on Dec. 15. His left arm is still in a brace, but he wasn't limping or wincing in pain. His multiple charges include attempted carjacking and assault with a firearm. Police Chief Andy Mills has said Lasinski never fired the weapon, most likely because of either "operator error" or the gun malfunctioning.
During his getaway attempt Lasinski allegedly threatened civilians with the gun, stole a Mazda sedan from a car dealership, drove the wrong way on Sixth Street and tried to carjack another vehicle. He was continuing on foot when he finally collapsed.

Mills has said Officer Steven Linfoot fired 16 rounds at the Mazda as Lasinski was speeding away from the dealership. Lasinski told investigators he was hit then. As he drove past Officers Dustin Nantz and then Abraham Jansen, Nantz fired five times and Jansen 15 times.
When Lasinski was on foot again after the failed carjacking, Detective Ron Harpham shot at him once.
Outside the courtroom today, Lasinski's mother, aunt and cousin said he was simply frightened and not in his right mind. They said he was carrying a gun for protection because gang members had recently robbed him. He believed he was being pursued by a gang, not the police.
"All those shots that they fired, they didn't need to do that," said his aunt, Valerie Lasinski. "He wasn't hurting anybody."
"He was just scared," said his mother, Jeannie Lasinski. "That's all he was. Scared."
Lasinski's cousin, Janice Mendes, said tearfully that he "got robbed not even a week before" by gang members. "All of his family, we miss him and we love him very much," Mendes said.
###
PREVIOUSLY: