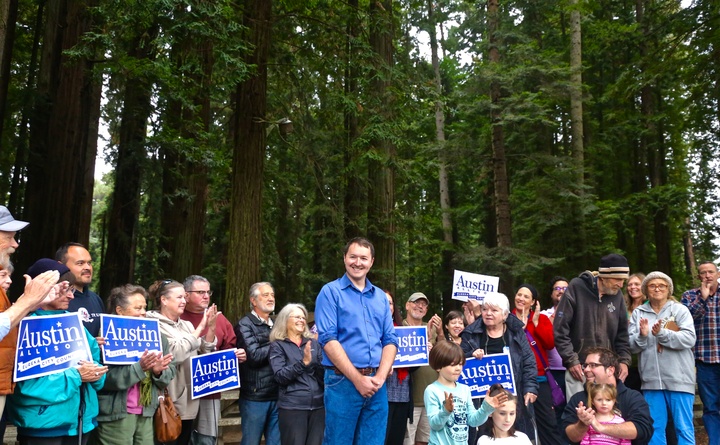 Against the majestic backdrop of Sequoia Park's redwoods, Austin Allison, a 25-year-old cardiac monitor tech at St. Joseph's Hospital and newcomer to local politics, officially launched his campaign to snag the fourth ward seat on the Eureka City Council. With a handful of sign-holding supporters surrounding him, Allison ran through his reasons for running.
PREVIOUSLY: John Fullerton Launches Campaign for Eureka City Council
"I'm doing this because I feel inspired to bring a new fresh perspective to the City of Eureka," Allison said in his short statement. "I really hope to work with our community to bring good ideas to the table."
Allison cited economic development, affordable housing and tackling the root causes of homelessness, such as the lack of addiction counseling and mental health services, as being goals of his should he be elected. Come November Allison will be competing for the fourth ward council seat against accountant and business owner John Fullerton who launched his campaign in similar fashion at an event last month. In her introduction of the Allison, campaign worker Tamara McFarland looked to draw a distinction between the candidates.
"Our county and city leadership has too often been dominated by representatives from the good ol' boy network in Humboldt County. The decision makers have given too much weight to the interests of their friends, big business and the one percent with little regard for working people or the environment," McFarland said. "It's time for a different direction, for a fresh voice, representing a new generation of Eureka residents."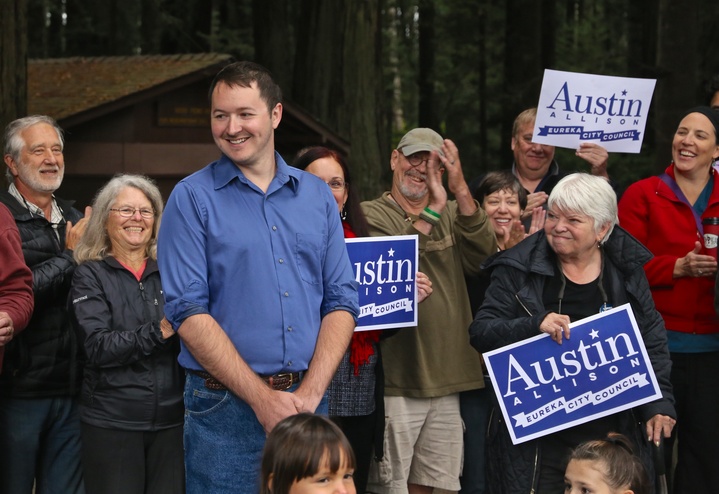 LoCO readers will recall that Allison burst into the game on the very last day to register to run for the council after former candidate (and fellow St. Joe's employee) Allen McCloskey dropped out of the race mere hours before, citing health issues.
With the ideological balance of the council seemingly hanging on the outcome of the fourth ward race, Allison has enjoyed the support of Eureka's progressive citizens. At its most recent meeting, the Humboldt County Democratic Central Committee threw its endorsement Allison's way and Allison's website lists reliable lefties among the candidate's supporters: current councilmember Linda Atkins, former mayor Peter LaVallee, former councilmember Larry Glass and supervisor-elect Mike Wilson, to name a few.
Want to get a closer look at your candidates? Both Allison and Fullerton will be speechifying and taking questions at the Eureka Chamber of Commerce's election forum next Thursday.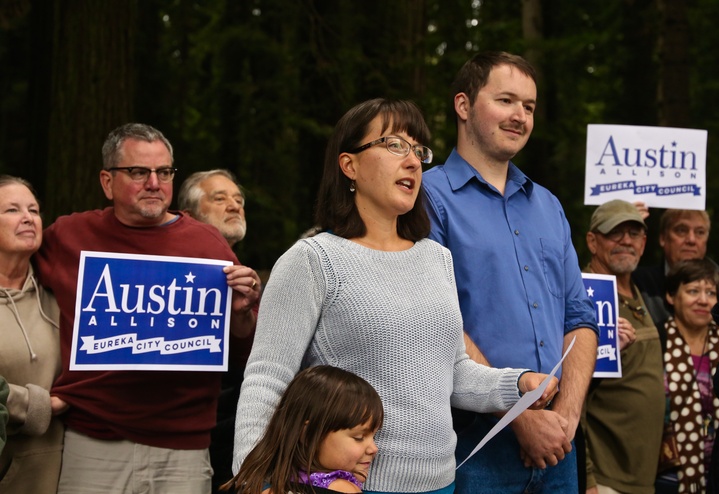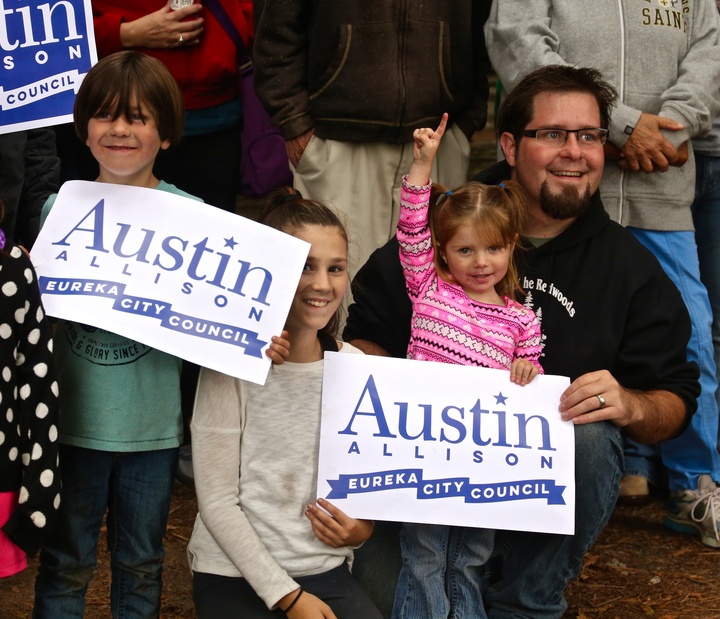 PREVIOUSLY: