The defense attorney for murder suspect Maxx Carson Robison has filed a motion to dismiss charges against the 22-year-old Eureka man, charged with killing a teen-age girl in a drive-by shooting at McCullen's Motel.

Robison, who has been in custody since the day after the killing in June 2016, is now also facing three felony counts of possession of drugs in the jail. On July 27 he allegedly was found in possession of marijuana, a pain-killing medication and a syringe.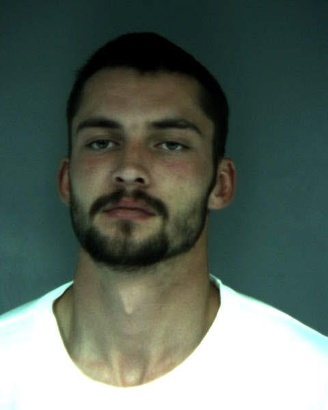 This morning Judge Dale Reinholtsen said he cannot hear the motion to dismiss charges in the murder case, because he presided over Robison's preliminary hearing and ruled there was enough evidence presented for him to stand trial. Another judge will hear the motion on Aug. 15.
Reinholtsen also set an Aug. 10 preliminary hearing on the new drug charges.
In the early morning hours of June 30, 2016, Robison allegedly opened fire on a car sitting outside Room 12 at McCullen's Motel. He has said he believed he was just shooting at a car. But 19-year-old Rihanna Skye McKenzie was sitting in the passenger seat, and her boyfriend Elisha Mansell was on the driver's side. McKenzie died shortly afterward from her wounds. Mansell wasn't hit, though he later realized there was a bullet hole in his hat.
Hours before, Robison reportedly had gone to the motel to buy drugs from Mansell. The deal went sour, and as Robison left Mansell allegedly fired a handgun into the air.
A witness who was riding with Robison testified that he went back to his house and got a gun, then returned to the motel and opened fire.
In a taped phone call to his girlfriend shortly after his arrest, Robison said he thought the retaliatory shooting "was handling business."
"I shot the shit out of his car," Robison admitted to his girlfriend. "And it turned out some poor lady got hit by a stray bullet."
Robison is charged with murder, attempted murder, assault with a firearm, shooting from a vehicle and several other weapons allegations. At one point he was prepared to plead guilty to second-degree murder and be sentenced to 37 years to life in state prison. He backed out at the last minute and decided to proceed with his case.
Robison is represented by Deputy Public Defender Jennifer Dixon. The case is being prosecuted by Deputy District Attorney Carolyn Schaffer.
###

PREVIOUSLY: