The attorney for accused murderer Maxx Carson Robison plans to file a motion to dismiss one or more of the charges against the 22-year-old Eureka man.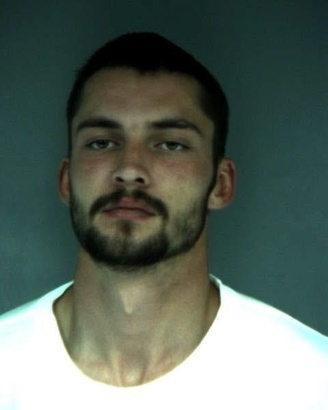 This morning Deputy Public Defender Jennifer Dixon asked for a delay in setting Robison's trial date, telling Judge Christopher Wilson that she plans to request a dismissal. A new trial-setting was scheduled for Aug. 2.

Robison, who is in custody on $1.6 million bail, is accused of shooting 19-year-old Rihanna Skye McKenzie to death as she sat in a car outside McCullen's Motel on June 30. He also is charged with attempting to kill McKenzie's boyfriend Elisha Mansell, who was in the car but escaped injury.
According to testimony during Robison's preliminary hearing, he went to McCullen's Motel to buy drugs from one of the motel guests (apparently Mansell). The transaction ended poorly, with Mansell coming out cursing and firing shots into the air.
Robison allegedly went home and got a gun, returned to the motel and opened fire on a car sitting outside Mansell's room. In a taped phone call he made from the jail, Robison admitted firing at the car but said he didn't know anyone was inside.
He is charged with murder, attempted murder, shooting from a vehicle and firing at an occupied vehicle. He also faces related weapons allegations.
Earlier in the case Robison was planning to admit to second-degree murder and be sentenced to 37 years in state prison. He changed his mind and decided to go forward with a defense.
Robison's case is being prosecuted by Deputy District Attorney Carolyn Schaffer. She did not object this morning to having the trial-setting delayed.
###

PREVIOUSLY: