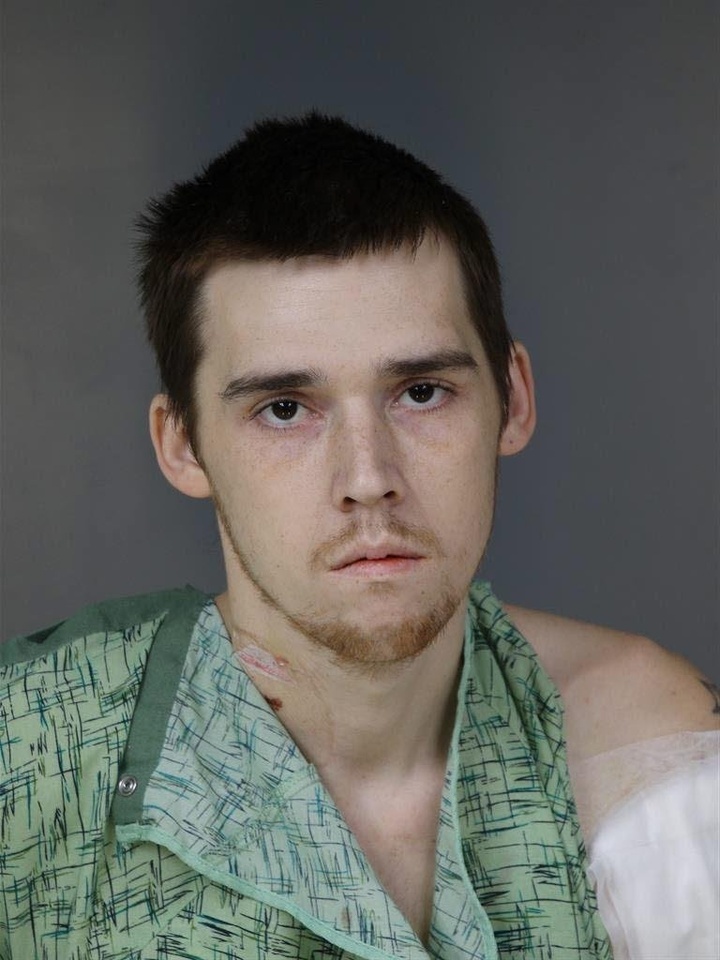 Visiting Judge Arvid Johnson has ordered the prosecution to hand over a mountain of evidence against Southern Humboldt resident Clayton Lee Lasinski, who was shot by Eureka police during a wild chase in downtown Eureka.

This morning Johnson granted a motion for discovery filed by acting Public Defender Greg Elvine-Kreis, who said his investigation is "stalled" because he hasn't been able to see the evidence police have compiled.
Lasinski, 26, is accused of brandishing a gun at officers, carjacking and a long list of other crimes. He allegedly was packing a stolen handgun, which he pointed at police and some bystanders. Police fired at him more than 40 times, but he was hit only once in the chest.
Deputy District Attorney Luke Bernthal agreed today that the defense motion should be granted, saying he would do his best to speed up the evidence-gathering process.
"Mr. Elvine-Kreis is asking for what he's entitled to," Bernthal said, explaining that there is "a voluminous amount of evidence to this case, and that's what I expect is slowing this down."
At this point Lasinki's preliminary hearing is scheduled for Feb. 2.
The pursuit during rush hour on Dec. 6 began when Lasinski, being tailed by a California Highway Patrol officer for not wearing a seatbelt, ran a stop sign and then took off on foot. Eureka police officers gave chase. As Lasinski was allegedly stealing a car from an auto dealership, Officer Steven Linfoot fired 16 rounds at the car.
Lasinski reportedly was hit but continued on his way, fired upon by Officers Dustin Nantz and Abraham Jansen as he drove by them.
Police say he abandoned the stolen car, tried to hijack another vehicle and continued on foot. He eventually collapsed and was hospitalized. Lasinski underwent surgery and was in court nine days later for his arraignment.
Lasinski's family members have said he was carrying a gun for protection because he had recently been robbed by gang members. He was not in his right mind and believed he was being pursued by a gang and not the police, they said.
###
PREVIOUSLY: