The jury trial has been delayed until April for Nicholas Leigl, one of four men accused of murdering a 14-year-old Eureka boy in December 2014.
Leigl's trial had been set to start Monday morning. But today Judge Christopher Wilson granted the district attorney's motion to continue the case, which is now set for trial April 17. The district attorney also has filed a motion to consolidate Leigl's case with that of co-defendants Mario Nunez, Joe Olivo Jr. and his son Joe Olivo III. Arguments on the consolidation motion are scheduled for April 4.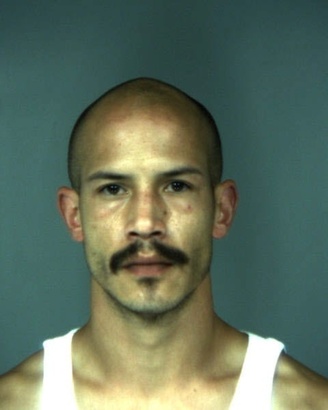 All four men are charged with the alleged gang-related slaying of Jesus Romero Garcia, who was fatally stabbed the night of Dec. 17, 2014, while staying at Leigl's girlfriend's apartment on P Street. He was found the next morning, barely alive, on the front lawn of a home on 15th Street.

A visiting judge dismissed murder charges against Leigl, 34, after a preliminary hearing for all four defendants. The prosecution refiled. After a second preliminary hearing for Leigl alone, another visiting judge refused to hold him to answer on a murder charge. The district attorney filed again, and now seeks to have his case rejoined with that of the others.
Thus far Leigl's attorney Michael Acosta has not filed another motion to dismiss the charges.
At issue is whether Leigl was part of a plot to murder Garcia, who apparently was killed because he angered the younger Olivo.
Shortly after Leigl arrived at his girlfriend's apartment that night, the other three came in and Garcia was stabbed three times in the chest. Leigl's former girlfriend has testified he was in another room at the time.
Afterward Leigl put Garcia in his car to take him to the hospital, but the boy never made it there. Instead he spent the night outside in a heavy rain, bleeding to death from his wounds.
Leigl's father, Dan Leigl, has said his son finally let the boy out of the car because he was trying to get out while it was moving. Garcia reportedly kept insisting the knife wounds weren't serious and he didn't want to go to the hospital. The boy was a runaway and on probation, and he was afraid of being arrested.
The trial for Nunez and the Olivos is scheduled to begin July 17.
###
PREVIOUSLY: