A judge refused this morning to temporarily release murder suspect James Arthur Merrick II from jail so he could help move a broken-down motor home and other items off property in McKinleyville.

Visiting Judge Terrence Boren denied the emergency request filed by Deputy Conflict Counsel Meagan O'Connell, saying he didn't think it was appropriate to grant Merrick a temporary pass.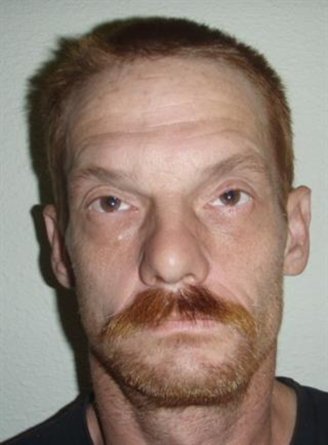 O'Connell had told the judge that Merrick's partner, who was in the courtroom audience, has been told to move the items or "be asked to move from the residence." Merrick's daughter also lives there, McConnell said.

The motor home apparently does not run. O'Connell said Merrick, an auto mechanic, would be able to help repair the vehicle so it could be moved.
Merrick, 42, is accused of running over and killing a 16-year-old McKinleyville girl while driving drunk, and while on probation for a previous DUI. He is charged with murder and could be sentenced to life in prison if convicted. His trial is scheduled for April 9.
O'Connell told the judge that although Merrick has pleaded not guilty, he understands the seriousness of the charges and "is in complete agreement" with any conditions the court might impose.
"He would not be driving," she said.
Deputy District Attorney Josh Rosenfeld objected to the release, noting that "Mr. Merrick is charged with murder," has a history of driving drunk and is a danger to the public.
Merrick has been in jail since the fatal crash on Dec. 14, 2016. He is being held on $1 million bail.
As his partner left the courtroom this morning after the request was denied, Merrick mouthed to her "I love you."
###