A Hoopa man accused of murdering his older sister will be sent to a state mental hospital for treatment.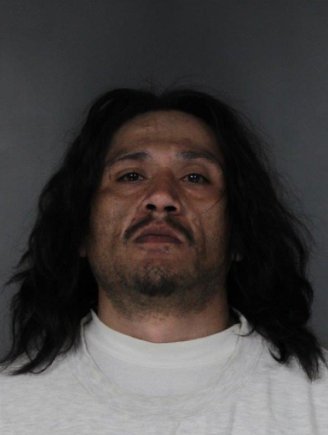 Today, after receiving a psychiatrist's report stating Antone Richard Aubrey IV is mentally incompetent to stand trial, Judge Bruce Watson ordered that Aubrey be referred to a state agency that recommends where he should be placed. A status review was scheduled for May 15.
Aubrey, 30, was arrested after allegedly shooting 33-year-old Angel Louise Aubrey to death Feb. 17 behind a gas station in Hoopa. Angel Aubrey left behind five children.
Because of the diagnosis, made by psychiatrist Jennifer K. Wilson, criminal proceedings have been suspended against Antone Aubrey. He had been charged with murder, being a felon in possession of a firearm and using a gun to kill or seriously injure a person.
Aubrey was charged in 2015 with resisting arrest and possession of drug paraphernalia. In 2016 he was accused of probation violation and in 2017 with probation violation and being a felon in possession of ammunition.
He was represented today by Deputy Conflict Counsel Meagan O'Connell. Deputy District Attorney Candace Myers is prosecuting the case.
In addition to being referred to a state hospital, Aubrey will be evaluated to determine whether he should be given medication.
PREVIOUSLY: