PREVIOUSLY

###
Arcata rancher Raymond "Ray" Christie must stand trial on charges of animal cruelty and dumping dead cows near state waters, Judge Kaleb Cockrum ruled today.

Cockrum held the 54-year-old Christie to answer on three felony charges of animal abuse and dozens of misdemeanor charges of disposing of an animal carcass within 150 feet of state waterways, in this case local sloughs and the Mad River.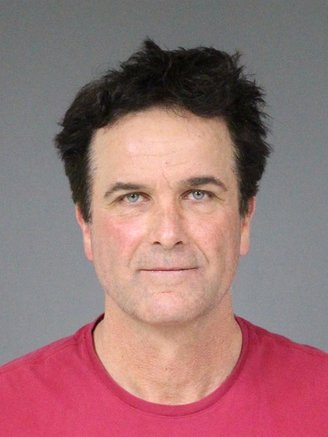 Cockrum emphasized he was making the ruling based on the comparatively low standard of "probable cause" used at preliminary hearings.
"I do believe that some doubt has been raised, and this is a case ripe for trial," the judge said.
He also said he was holding Christie to answer for animal cruelty not because of the many dead cows found strewn over various Christie properties, but because of testimony about live but malnutritioned cows with no access to food and water.
"This is a tough case in that what you're dealing with is sickness and mistreatment of animals," Cockrum said, adding that he had put emotion aside in making his decision.
Outside the courtroom, defense attorney John Cogorno said the whole story will be revealed later.
"There's a lot more to come," said Cogorno, who represented Christie along with Eureka attorney Ken Bareilles. "My client is not guilty of any of these charges and we will establish that at the time of trial."
He also noted Christie had done nothing willful that caused the many cows to die.
"You don't make a profit when animals die," Cogorno said.
Before making his decision, Cockrum listened to three days of testimony from law enforcement officers and state Department of Fish and Wildlife representatives, all of them describing disturbing scenes of dead and suffering cows at Christie's Arcata ranch and numerous other properties he either owns or leases for grazing livestock.
Search warrants were served March 19 and 20 at several of the parcels. Christie was arrested but immediately posted bail.
At Christie's ranch on Jackson Ranch Road, Fish and Wildlife environmental specialist Ryan Borque counted an estimated 215 cow carcasses, including one pile of about 200, "less than 10 feet from a channel that feeds both Liscomb Slough and Mad River Slough."
He said the main pile was about 40 feet long, 20 feet wide and 5 feet tall. It contained dead cattle in various states of decomposition, with some badly rotted and others relatively fresh.
And when Borque visited a pasture Christie was leasing at the end of Anderson Avenue in McKinleyville, he saw a pile of carcasses near the north bank of Mad River.
"There were nine carcasses," Borque testified under questioning by Deputy District Attorney Adrian Kamada, "all clustered within 45 feet of the river bank."
During his cross-examination of Borque, defense attorney Cogoran established there was no way to know how the dead animals got there and no way to know when they died or why they died.
During the hearing it was undisputed Christie goes to the weekly livestock auction in Fortuna and buys the cows and other livestock no one else wants. That's because they are old or sick, with some apparently at death's door. Christie buys them anyway in hopes he can nurse them back to health and sell them for a profit.
Cogorno described Christie's auction purchases as "everyone else's junk" and "the good, bad and ugly."
Among Cogorno's explanations for possible causes of death, other than pre-existing terminal illness, were poisonous plants and poachers. He also suggested the carcasses could have been left behind by previous landowners, as some were reduced to just sun-bleached bones.
Or, he said, the animals could have belonged to someone else but wandered onto Christie's property and died.
All witnesses said they had no proof the animals belonged to Christie, other than his owning or renting the land.
Carcasses were found at a number of sites, including 13 on property off Myrtle Avenue last year. The charges in that case have been joined with those in his current case.
"I noted a number of dead domestic cow carcasses on the property," said Fish and Wildlife Warden Matthew Wells, who visited the Myrtle Avenue property in March 2017. "A number of the carcasses were floating in the slough."
Wells testified the slough bordering the parcel was a tributary of both Ryan Slough and Freshwater Slough, which both feed into Humboldt Bay.
The warden spoke to a man who was renting a shop on the same parcel, and the man told him Christie owned the cows there. So he called Christie.
"Mr. Christie told me he was aware some of the cattle had died," Wells said. Christie thought three cows were dead, but he said he hadn't been able to get to the area because because it was "extremely muddy and wet." He told the warden he would remove the carcasses when the property dried out.
Christie originally was charged with seven felony counts of animal cruelty. Four were dismissed before the preliminary hearing started because prosecutor Kamada had to cancel a prime witness: sheriff's Livestock Deputy Travis Mendes, who initiated the investigation. It was revealed that on Aug. 1, Mendes took some goats in Sheriff's Office custody to be sold at the auction. When one of them didn't sell because of apparent illness, Mendes admittedly told an auction employee that anyone could have the animal, including Ray Christie.
That was a major blow to the credibility of an officer investigating Christie for animal cruelty.
Instead Mendes was called as a witness by defense attorneys Cogorno and Bareilles, who are convinced the deputy has a personal grudge against Christie and tried to set him up to buy the sick goat at auction. Christie did end up with the goat and it died the next day.
On the witness stand, Mendes testified he said Christie could have the goat "because it's a public auction; it should be open to anyone without prejudice."
The remaining three felonies involve live but suffering cows at Christie's Arcata ranch and a property he leases near Freshwater Slough. In a barn at the ranch, two live cows were lying in mud near dead cows while being trampled by other cattle. In another part of the barn, two cows were "down" with no apparent access to food and water. And at the Freshwater Slough area, where there were a number of carcasses, two cows were alive but down, too weak to move.
According to testimony, a state veterinarian said all the cows there were extremely malnourished.
Another example of alleged neglect: an officer went to a property and saw a cow giving birth and in apparent distress. Christie assured him the cow and calf would get good care. When the officer went back three months later, the cow was dead in the exact same position.
During the hearing, it was established that although many law enforcement officers, Fish and Wildlife employees and veterinarians toured the property and saw dead and apparently starving animals, none were removed or treated. The only creature ever taken from any of the parcels was an ailing or injured goose.
Christie is scheduled to be arraigned on the charges on Aug. 30. He remains out of custody.