Ten months after former Correctional Officer Cory Jordan Fisher Sr. was arrested for suspected child molestation, his much-delayed case just moved almost all the way back to square one.

Today, as Fisher's preliminary hearing was about to start, his latest attorney Joe Judge announced he had a conflict and couldn't continue representing Fisher. And newly appointed attorney David Lee, Judge's colleague in the county's Conflict Counsel's Office, told Judge Dale Reinholtsen Fisher is frustrated and wants a private attorney appointed to defend him.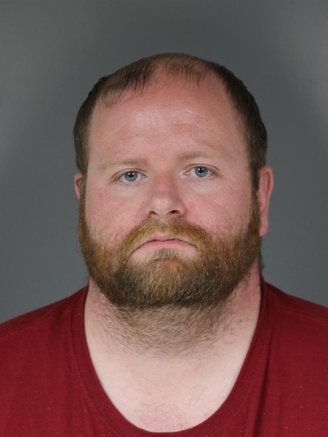 Reinholtsen set a private Marsden hearing, held to determine whether a defendant has good reason to have an attorney dismissed, for the morning of June 29. The Public Defender's Office is already off the case.
Lee, who knows nothing about Fisher's case, obviously couldn't be prepared for an estimated four-hour preliminary hearing today. He added that Fisher has been unimpressed with his attorneys thus far and wants private counsel appointed.
In the 10 months since the Eureka Police Department arrested him in San Bernardino, Fisher has had at least six lawyers. One reason is the mass exodus of attorneys from the Public Defender's Office after the hiring of former Public Defender David Marcus. And one of Fisher's former lawyers, Kelly Neel, is now a judge.
The 31-year-old Fisher is accused of molesting six boys and also beating up one of his alleged victims. And recently, three Humboldt County Correctional Facility inmates sued the county claiming he sexually assaulted them while he was working as a correctional officer. No charges have been filed.
Fisher worked as a correctional officer for 11 years before resigning and moving to San Bernardino. The EPD had begun investigating reports of his alleged long-term physical and sexual abuse of children.
Today Deputy District Attorney Stacey Eads, the prosecutor in the case, asked that hearings be set as soon as possible.
"This case is aging rapidly," Eads told the judge.
Fisher's father was in the courtroom today and spoke briefly with Lee after the hearing.
###
PREVIOUSLY