PREVIOUSLY

###
Because of questions about his mental state, criminal proceedings were suspended today against a local man charged with robbing the same bank he held up four years ago.
Visiting Judge Bruce Watson suspended charges against Tracey Dontaye Drew Jr., accused of robbing Chase Bank in Eureka on Wednesday, after Public Defender Marek Reavis declared a doubt about his competency. Reavis pointed out that criminal proceedings have already been suspended in a pending misdemeanor case against Drew.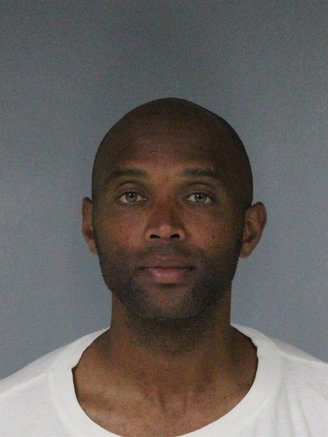 Drew yawned widely during the arraignment this afternoon. When Watson asked him about his income, he seemed surprised.
"Zero," he replied.
Drew, 31, was recently released from prison after being convicted of robbing the same bank in October 2014. A jury found him guilty of second-degree robbery and in August 2015 he was sentenced to three years, minus credit of 312 days served in Humboldt County Correctional Facility. The maximum penalty for the offense is five years.
Seven months ago Eureka police arrested Drew on misdemeanor charges of disturbing the peace by making a loud noise, and also obstructing an officer. At that point the competency issue was raised. Drew has been out of custody as the case is pending.
Eureka police say that shortly before 10 a.m. Wednesday, Drew entered the bank on F Street and handed the teller a note demanding money. The teller complied, and Drew left the bank with cash in an envelope. When police arrived he was standing near the bank's door, still carrying the envelope. He was arrested without incident and booked into jail on bail of $50,000.
The circumstances were a bit different when Drew robbed the bank on Oct. 9, 2014. According to a news release from the District Attorney's Office, during that heist the robber wore a trash bag and a face mask and threatened to kill anyone who called police. He very briefly got away with $10,000, as he was arrested after a short pursuit by Eureka police.
This time Drew is again charged with second-degree robbery, but he also faces a special allegation of having a prior "strike."
His next court hearing is scheduled for Dec. 6, and he will remain in custody.