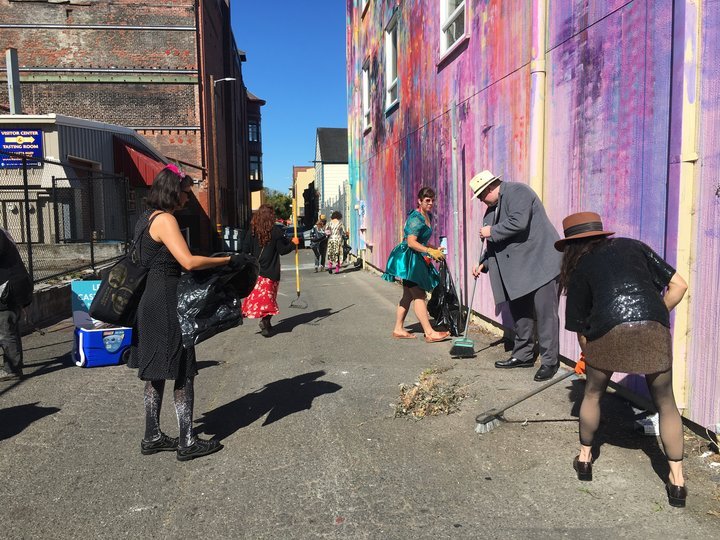 Note: With an uncommonly crowded field of candidates for city council and mayor in Eureka this year, the Outpost is taking a closer look at some of the city's most significant and oft-discussed issues, including needles, crime and homelessness, infrastructure and, in this installment, economic development.

###
Jobs! Jobs! Jobs!
If you're a candidate or public official, that's one word you can't say too often. Doesn't matter if you're a political newcomer or President of the United States. Doesn't matter if you're Republican or Democrat — or, in the case of Eureka council and mayoral candidates, running for nonpartisan positions. Doesn't even matter that political promises in that department are almost certainly empty. Jobs! People love 'em!
In Eureka, seat of Cannabis County, USA, there's plenty of economic anxiety despite historically low unemployment and an array of civic initiatives that have given the city more swagger than it's had in ages.
And that anxiety is not entirely unfounded. Sales tax revenues were down almost three percent in the first fiscal quarter of 2018, compared to the same period last year, with slower sales at auto dealers, department stores and building supply outlets, according to Eureka's September Enewsletter. The whole county is seeing a downward economic trend of late, as SoHum residents in particular can attest.
With a long history of the boom-and-bust cycles endemic to economies tied to resource extraction (gold, timber, fishing), Eureka now finds itself in the midst of the awkward transition of marijuana from a black-market commodity — one that put plenty of sticky bills in the hands of local retailers — to a legal and regulated industry.
That's the economic context in which a dozen people are vying for four seats in Eureka's government — three spots on the city council and the mayorship. Or, at least, that's a very generalized gloss on the economic context. Rob Holmlund, Eureka's director of development services, can get deep into the details of the city's economy and staff's multi-front efforts to remove barriers and stimulate growth.
In a recent interview, Holmlund said the most important and influential thing any elected official in Eureka can do to boost the economy is support modernized zoning regulations.
"The city's current zoning code is effectively the same as it has been for the past 50 years," he said. In fact, the city didn't even have a general plan or zoning codes at all until the mid-1950s, and while those documents have been nominally updated every couple of decades since, Holmlund said each new version was virtually identical to the previous one.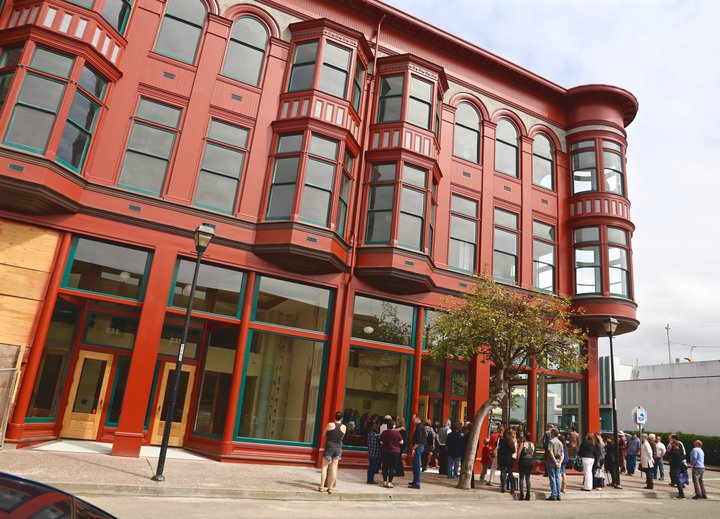 That first general plan, inspired by the post-World War II, suburban-sprawl style of city planning, flew in the face of Eureka as it then existed, with its long blocks, ample sidewalks and alleys, houses built close to the streets, and such grand old buildings as the Vance Hotel, the Carson Block and the Eagle House Inn.

"We're throwing our zoning codes in the trash. We're completely starting from scratch."
—Rob Holmlund
"If all people in the city were to vote on the top 10 buildings, they would all be [ones constructed] before the 1950s," Holmlund said. The zoning code, as currently written, doesn't allow such large buildings, and it requires excessive amounts of parking for new construction, stifling development. (Brian Heaton, an associate planner with Eureka's Community Development Department, addressed some of the roadblocks caused by the current codes on the Outpost last year.)
"So we got it wrong for a while there, and we've been slow to rectify it," Holmlund said. "What we're doing this time is we're throwing our zoning code in trash. We're completely starting from scratch and really making [the codes] match the city we already have."
An updated general plan document is on track to go before the City Council early next month, with rewritten zoning codes following in November or December — all before any newly elected councilmembers take office.
Here's a rundown of some other economic development initiatives underway in Eureka.
Marina Way Manufacturing Facility
The City Council recently voted to pursue grant funding for a multi-tenant manufacturing district to be built on a 2.5-acre parcel on Marina Way, near the Wharfinger building. For years Eureka has had a shortage of manufacturing spaces available, preventing existing companies from expanding and new companies from moving in.
Arcata, meanwhile, spent decades on strategically planning for a dedicated manufacturing zone at the north end of the city, now home to a wide variety of successful businesses such as Kokotat and Fire and Light as well as a Cannabis Innovation Zone.
Holmlund said the concept for this new district on the northwest waterfront is a space to accommodate 40-to-60 tenants with an emphasis on food manufacturing.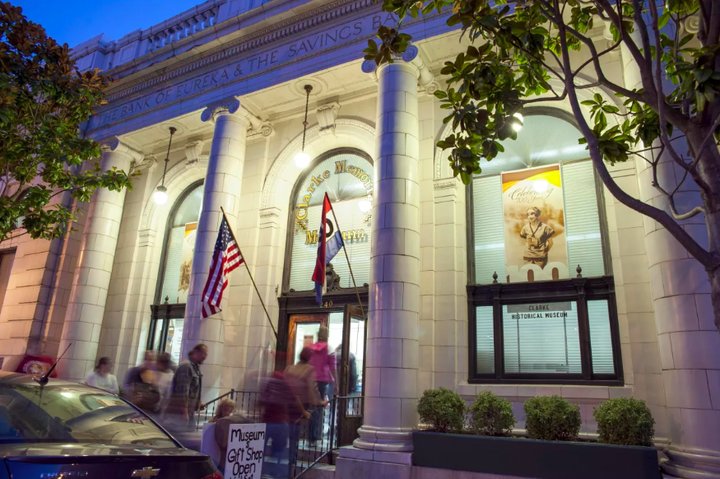 New Visitor Center

Holmlund said Eureka's new Visitor Center, located inside the historical Clarke Museum and operated by the Humboldt Made business alliance, is "really focused on our uniqueness as a city and contributing a lot to the development of arts and culture." Humboldt Made is also operating the popular Friday Night Market, featuring music, a farmers' market and local vendors weekly from May through October.
"They are adding a supercharged boost to our tourism industry," Holmlund said of Humboldt Made.
Strategic Arts Plan
Last February Eureka launched its "strategic arts plan," an effort that calls for 35 separate projects over a five-year period. The results thus far have included the transformative (if briefly controversial) utility box-painting program and last month's popular street art festival, which saw the creation of more than a dozen new murals in Opera Alley. It also led to Eureka's successful bid to be included on the state's inaugural list of 14 designated cultural districts.
Holmlund heard and read some complaints about the city "wasting money" on the utility box program, which wasn't actually the case. "We aren't spending any money on it," he explained. "It's all funded by private businesses. For $500 apiece, businesses sponsored the paintings and chose their own artists, with each piece approved by the city's Arts & Culture Commission. Of the 58 boxes made available for the project, all but nine have been sponsored, Holmlund said.
Housing
There's a close nexus between housing and economic development, Holmlund said, and Eureka needs more housing at every income level, from high-end homes for the doctors being recruited to work at St. Joseph Hospital to low-income housing like the 50-unit complex recently approved for Fourth Street, and also the dense infill housing that can be accomplished by adding apartment atop buildings in downtown and Old Town.
"That right there is the most important for economic development," Holmlund said. When people live on the upper floors of buildings in a commercial district, "businesses have a symbiotic relationship with residents, and residents protect the neighborhood," he said.
The city is also working with the Arcata Economic Development Corporation (AEDC) to explore the possibility of a facade loan program that would help local business owners give old buildings a facelift, improving Eureka's "curb appeal."
Cannabis
"I'm not personally concerned," Holmlund said about the economic decline being attributed to the popped weed bubble. While he admits that the drop in cannabis wholesale prices has "very likely" had an influence on the recent drop in sales in Eureka, Holmlund also sees a coming surge in weed-related businesses entering the legal market.
More than 80 cannabis business licenses have been issued in Eureka, and so far only 15-to-20 of them are operational. "More will be coming online week by week over the next four months or so," Holmlund said. "We're seeing the most substantial job growth we've seen in decades."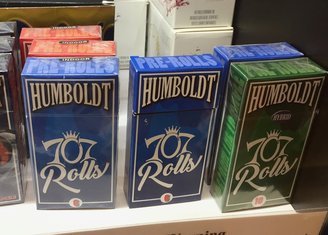 While legalization may be reducing the amount of marijuana cultivation in the hills, it's also creating a surge in new manufacturing and processing operations, with businesses popping up to create lotions, edibles, vape pens and countless other cannabis products. Weed is more "value-dense" once the raw materials — the cannabis flowers, or buds — get processed and packaged into these consumer goods, Holmlund said, and, "Eureka is becoming the manufacturing capital of the North Coast."

Employees of these businesses will be getting paychecks, living and shopping in Eureka. "So while the end of the black market will have implications here, the birth of the legal market will have another set of impacts, mostly positive," Holmlund said.
There will be a bit of lag time before those impacts fully show up, he added, in part because city staff is working hard to ensure that all cannabis businesses are operating safely and in compliance with the "really stringent regulatory system that's in place."
Opportunity Zone
As a component of the federal Tax Cuts and Jobs Act of 2017, which passed in late December, Governor Jerry Brown can designate certain low-income census tracts "Opportunity Zones." People who invest in these areas through special designated funds can defer or even eliminate federal taxes on capital gains.
Eureka wasn't initially included in the list of opportunity zones in California, but Holmlund said staff worked "really hard" to have the northern section of the city added to the list, "and it worked."
Eureka's opportunity zone includes properties north of Eighth Street, including downtown and Old Town, plus "the Bridge District" near Target, the Balloon Track property and the region north of Costco.
The city continues to work on developing the vacant bay-front property between C and F streets, and there are renewed efforts to entice cruise ships into Humboldt Bay. With all these projects — and others — in the works, it's perhaps not surprising that Holmlund gets annoyed when he hears people say there's nothing going on here. "There's so many amazing things happening in Eureka right now," he said. "We're in a renaissance. We're experiencing something we haven't experienced in a long time."