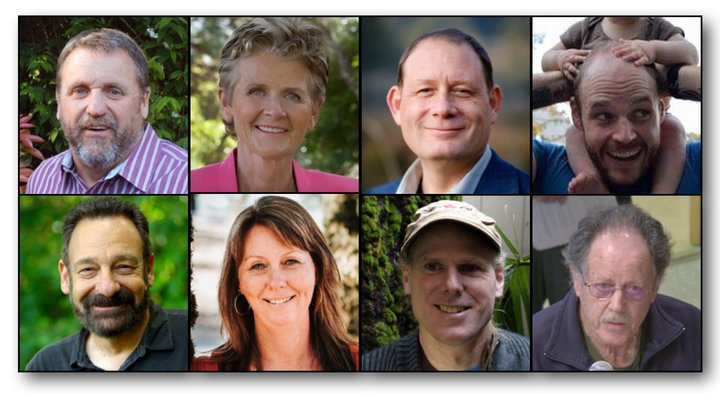 # # #
Well, Humboldt, election season is officially upon us. Wednesday at 5 p.m. marked the end of the candidate filing period for the March 3 primary.
That's right: March 3. California has moved its primary election date up by a full three months in hopes of exerting more influence on the presidential primary.
That means we'll be headed to the polls in a mere 81 days. It also means that if an incumbent gets voted out of office they'll have nearly 10 months of lame duck-itude before relinquishing their seat to the victor.
By the same token, if there's a runoff — and that's a very plausible scenario in the race for the Second District seat on the Humboldt County Board of Supervisors — then the campaign between the top two vote-getters will last another eight months before the general election in November.
So, what's the playing field look like for Humboldt's supervisorial candidates? Well, it's a dramatically different story in each of the three districts holding elections this cycle.
If you're wondering why no elections in the Fourth and Fifth districts this time around, it's because the county staggers the elections for five seats. Elections for the Fourth and Fifth districts were held in 2018 and will be held again in 2022. (Election terms are for four years.)
# # #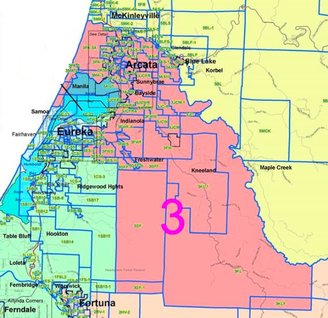 The Third District (which encompasses the Arcata, Blue Lake, Manila and Kneeland) is the easiest storyline to dispense with. That's because incumbent Mike Wilson, an environmental engineer currently serving his first four-year term, is running unopposed. Nobody stepped up to challenge him.
Technically, somebody could still mount a write-in campaign, but we're going to go out on a limb and call this one a lock. Congratulations, Supervisor Wilson, on your pending re-election.
# # #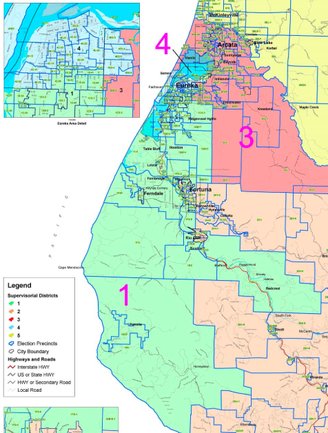 The First District (which encompasses a bit of southern Eureka, Ferndale, Loleta, Scotia, Petrolia and Redcrest) will feature a head-to-head matchup between incumbent Rex Bohn and challenger Cliff Berkowitz.

(And here's where the Outpost must disclose that Berkowitz remains employed by Lost Coast Communications, Inc., the company he founded, which technically makes him a colleague, though he has relinquished his spot as the morning DJ on KHUM. This scenario — the colleague part — is truly awkward and way less than ideal, from a reporting standpoint, but there it is.)
Berkowitz, who launched his campaign in August, is coming at Bohn from the left, politically. A longtime trails advocate, Berkowitz has largely focused his message on environmental issues such as sea level rise and climate change, as well as affordable housing and the continued development of a regional trail system.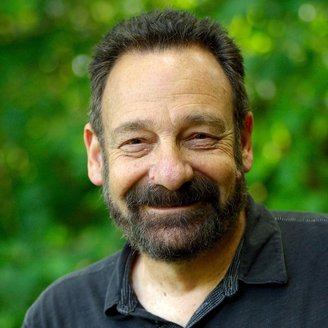 On his campaign website and on Facebook, Berkowitz has been an outspoken critic of Terra-Gen's proposed Humboldt Wind Energy Project, which Bohn first brought to the Board of Supervisors in July 2018.

Bohn, who has served as board chair this year, was first elected in 2012. A former pulp mill worker, former Renner Petroleum employee and longtime community leader who often serves as an auctioneer at fundraisers, Bohn became the subject of a political scandal earlier this year when he was called out for making a racist joke at a fundraiser for the Ferndale Repertory Theatre.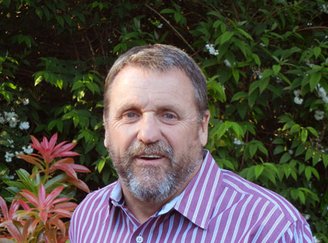 Bohn's re-election campaign thus far has focused more on his community involvement than his track record as a supervisor. His priorities in the latter role have included public safety and law enforcement, including the passage of Measure Z, and he has advocated for improvements to the beleaguered roads that run through his district.
You may recall that 19-year-old Elias Garcia-Munguia at one point planned to run against Bohn. However, staff at the Humboldt County Elections Office said he never came in to drop off his nominating papers.
# # #
The Second District (encompassing the large region from Fortuna down to SoHum, including Bridgeville, Weott, Redway and Garberville) is chockablock with candidates, including incumbent Estelle Fennell and four — count 'em, four! — challengers.
In alphabetical order by last name they are as follows: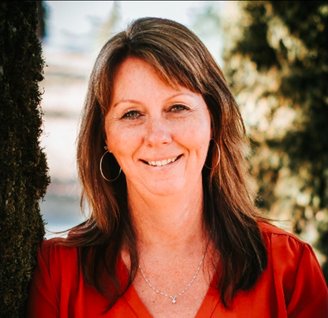 Michelle Bushnell: Owner of the Bootleg, a clothing and shoe store in Gaarberville, Bushnell may be the lone challenger in this race coming at Fennell from the right, politically. A registered Republican (not that it technically matters, as the supervisor races are non-partisan), she serves as board president of the Southern Humboldt Chamber of Commerce.

Reached by phone earlier this week, she told the Outpost she also owns a trucking company with two logging trucks, and she said, "I feel that the Second District needs a voice for the people. I'm hoping to be that voice."
A fourth generation SoHum resident, Bushnell has long been frustrated by the region's vagrants. Asked why she's running, she said, "I just feel maybe it's time for change." Asked if she differs from the incumbent on any political issues she responded, "Obviously I have some different political views or I wouldn't be running." Fair point.
She also stressed her personal feelings. "I care deeply about our community, and I really am tied to our community," she said. And, shortly later, "I really, really care about our district.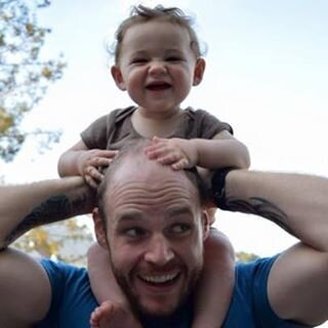 Sean DeVries: A resident of Redway who used to work in the cannabis industry in San Francisco, DeVries said he's running for supervisor because people asked him to and because, "I feel my professional background is a good fit for what the job entails."
He told the Outpost he's not sure whether Fennell supports the Terra-Gen wind farm, but he certainly does not.
More fundamentally, he said, he disagrees with the way the Board of Supervisors — and Fennell in particular — has chosen to regulate the cannabis industry. The stringent fines and overzealous code enforcement amount to "extortion of your citizens," he said.
Elsewhere he has called for taxing un-permitted cannabis plants, positing that as a way to make up for lost sales tax revenue. On his campaign website, DeVries says, "Overall, our District will benefit from having less entrenched, good-old-boy money setting policy. It isn't just the well connected and wealthy that live here, after all."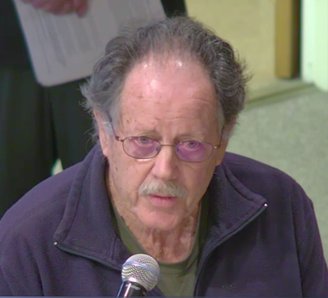 Richard "Rick" French: A 74-year-old resident of Hydesville and recurring thorn in the side of the Humboldt County Planning Commission, French is not your typical political candidate. Speaking to the Outpost earlier this year he said candidly, "So many people know more than me about what's going on."
Nonetheless, he was motivated to run for the Second District Supervisor's seat out of frustration over a long-running property dispute with his neighbor, a dispute that has involved lawyers, letters to the California Department of Justice and most certainly the Humboldt County government.
"I was provoked by the corruption," he said. He believes he's been the victim of a broad conspiracy that includes mail fraud and an incident in which he was struck by a vehicle at high speed while he was on his bicycle. "I have reason to believe it was not an accident," he told the Outpost.
At Planning Commission meetings he has called out Chair Robert Morris for failing to specifically disclose all of the various properties he owns before weighing in on rezoning matters during the general plan update.
Reached by phone this week, French said, "I am very optimistic for the new wave that is washing all this government malfeasance away. Life is too short for corruption in our leadership."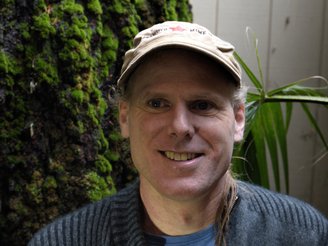 Michael P. McKaskle: A board member of the Redway Community Services District and former chair of the Redwood Region Economic Development Commission (RREDC), McKaskle told the Outpost this week, "Myself and many other members of this community are not satisfied with the representation that Estelle Fennell has been giving us."
Specifically he said the Board of Supervisors has not adequately been planning for climate adaptation.
A manufacturer and distributor of hemp rolling papers, McKaskle argued that small-scale cannabis farmers were disenfranchised during Fennell's tenure on the board and her time as president of the California Cannabis Authority Board.
"The large farms are running rampant," he said. McKaskle was raised in the Bay Area, though he said his family first moved to Miranda in 1874, and while growing up he frequently visited the family property for Thanksgiving. He moved to Humboldt at age 24 and said with his experience at RREDC in particular he believes he could do a good job dealing with county issues.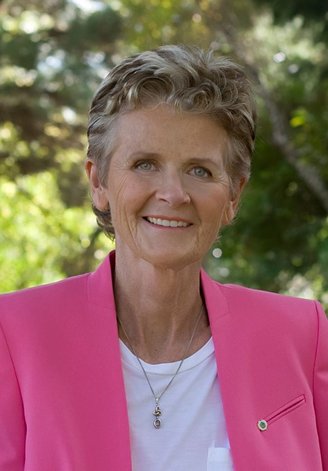 Fennell, first elected in 2012 after serving almost three years as executive director of the property rights organization HumCPR, has had the challenging task of presiding over a politically polarized district, especially when it comes to the hot-button issue of cannabis.
The Second District includes both the stridently anti-weed City of Fortuna and the rugged hills of SoHum, home to the resin-coated heart of the Emerald Triangle.
At her re-election campaign kickoff in October, Fennell was flanked by Humboldt County Sheriff William Honsal and Fortuna Mayor Sue Long, who has fought to keep cannabis out of the city, with Terra Carver, the executive director of cannabis industry group the Humboldt County Growers Alliance, in attendance.
As her challengers attest, Fennell has drawn the ire of many in the cannabis industry — both the legal and illicit sides — who have felt the financial squeeze in recent year.
But Fennell's campaign website includes a long list of achievements and says her work implementing legalization in the county is "[paving] the way for a long-term sustainable role for the cannabis industry in a diversified county economy."
She also highlights her work on public safety, infrastructure, community development and homelessness, among other things.
With this many candidates in the field, it will be difficult for any of the Second District candidates to garner 50 percent of the vote plus one, the amount needed to win the seat outright in the primary. Which means our short primary season may well be followed by a very long run-off election.