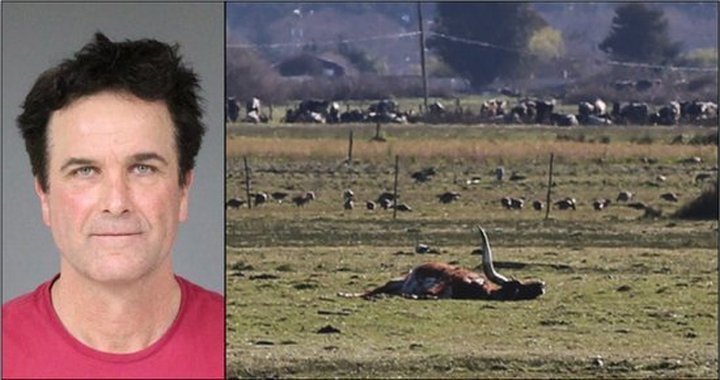 ###
The case against Arcata rancher Ray Christie may end in mistrial or with the jury, in its seventh day of deliberations, starting its discussions all over again.

Today the jury sent notes to Judge Christopher Wilson informing him that at least one juror is refusing to follow the law and refusing to deliberate. Wilson indicated he believes this could amount to jury misconduct, and one option is to replace the juror.
Defense attorney John Cogorno said he doesn't believe the juror's actions rise to misconduct, and Wilson responded, "I disagree, especially if someone expresses a strong opinion at the outset (of deliberations) and continues to stand by their opinions." Jurors are advised before they begin their discussions that it is not helpful to start out by stating a strong opinion.
Cogorno, a Southern California lawyer who has been in Humboldt County since late October for the Christie case, also pointed out that starting deliberations all over would take a very long time. "A retrial would take even more time," Deputy District Attorney David Moutrie said.
If a juror is dismissed, one of the two remaining alternate jurors would have to be called in. One juror was already excused and replaced by an alternate because he needed to leave for a pre-planned vacation. At that time, though, the jury had deliberated for only about an hour. Beginning at 2 p.m. today, jurors will be individually questioned behind closed doors. It's possible Wilson may find the jury is hopelessly deadlocked, and he would then have to declare a mistrial.
Wilson was careful not to discuss details that would reveal who the non-deliberating juror is or how the jury is leaning on guilt or acquittal.
For the past couple of days, it has been apparent that one woman juror has isolated herself from the rest of the panel. She sits alone during breaks and doesn't converse with the other jurors.
Christie, 56, is charged with animal cruelty and leaving cow carcasses within 150 feet of state waters.
###
PREVIOUSLY: