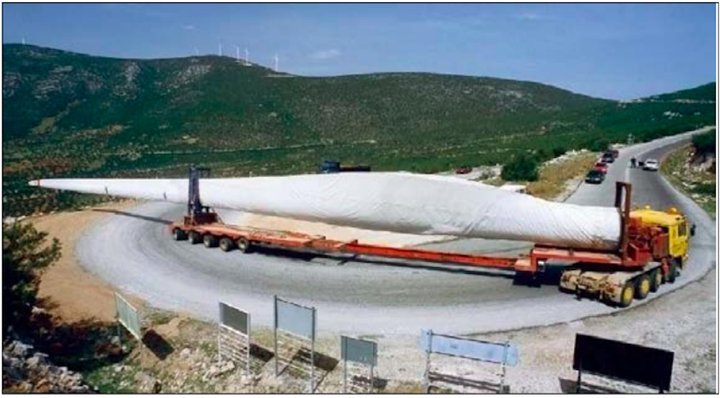 Press release from the County of Humboldt:

Due to extraordinary public interest in the Humboldt Wind Energy project, the Humboldt County Board of Supervisors has set a special meeting to consider the appeal. The meeting will be held on Monday, Dec.16 between 9 am and 7 pm at the Adorni Center at 1011 Waterfront Drive in Eureka. If there is not enough time on Monday to conclude the item, the Board will continue the special meeting to Tuesday, Dec. 17 at 9 am. The Adorni Center closes at 7 pm and the Board cannot use the space past that time.

The regular Board meeting scheduled to take place only on Tuesday is cancelled. Business originally planned for the Tuesday regular meeting will instead be heard on Monday at 9 am during the special meeting.

To ensure that everyone who wishes to participate has an opportunity to speak, the Chair has adopted procedural rules for this meeting.

Each speaker will have 2 minutes to comment.
Those who wish to comment on the wind energy item must sign up at the door and will receive a number.
The Board chair will call up groups of 10 to stand in line to comment.
No clapping, cheering, yelling, etc. will be permitted during the presentation or public comment.
The Board requests that those in attendance be respectful of everyone in the room, regardless of their position on items being considered by the Board.
Signs and symbolic materials less than 2 feet by 2 feet are permitted provided that: (1) no sticks, posts, poles or similar objects are attached; (2) the items do not create a facility, fire, or safety hazard; and (3) persons with such items remain seated when displaying them and must not raise the items above shoulder level, obstruct the view or passage of other attendees, or otherwise disturb the business of the meeting.
Disruptions will not be tolerated. You may be escorted from the meeting if your behavior impedes the effective conduct of the meeting.
Those who speak at public comment on one item will not be allowed to speak on that item again, even if the item is continued to Tuesday.
If you have a written handout, please ask the Clerk to distribute the material to the Board.

The Board appreciates all the hard work and dedication shown by the community, staff and the appellant. The Board welcomes all those who plan to take time to make their voices heard.
# # #