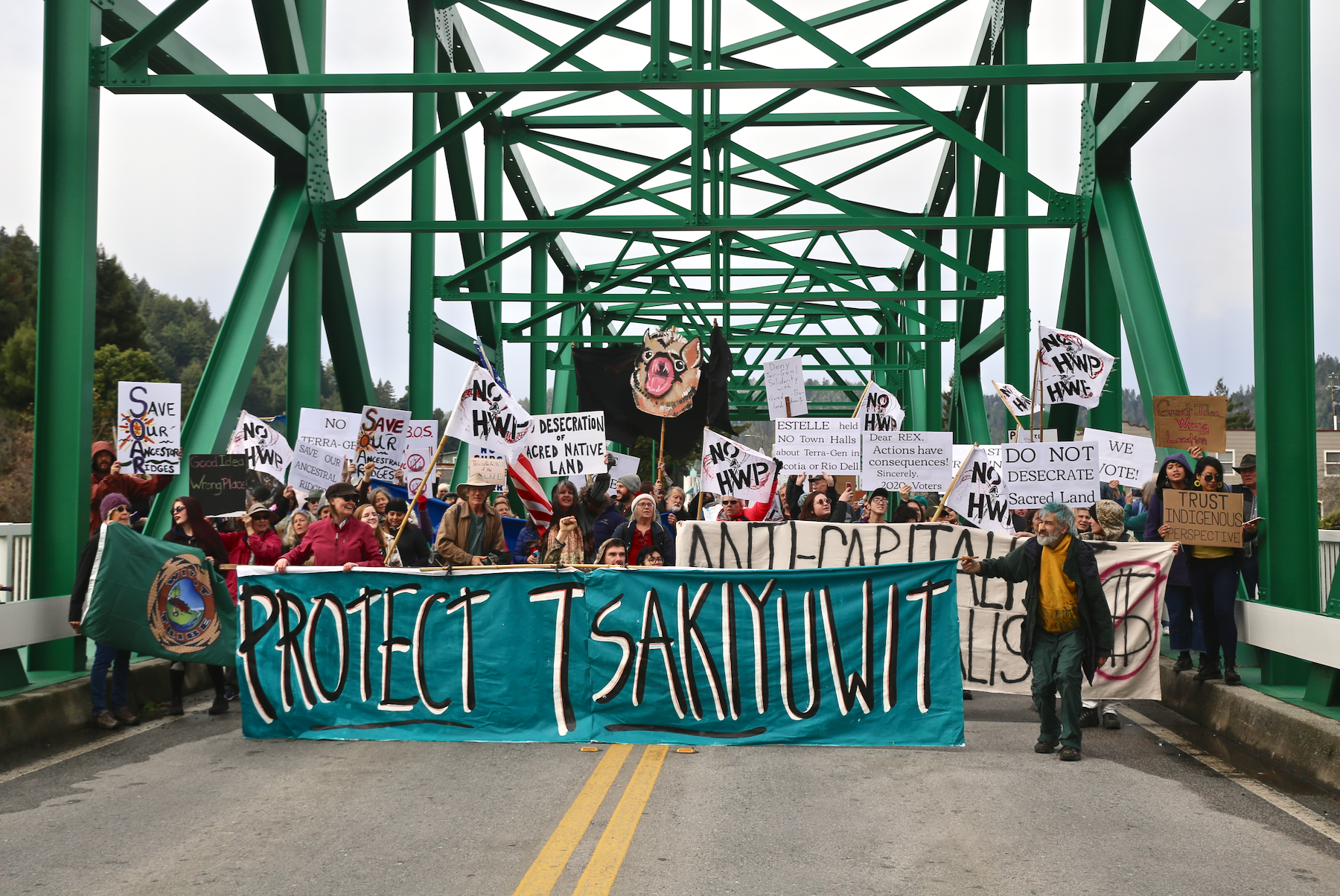 Nearly two hundred people opposed to the proposed Humboldt Wind Energy Project marched from Rio Dell to Scotia on Saturday. Many carried signs and voiced their distrust of Terra-Gen, the company hoping to build the project's 47 massive wind turbines on nearby ridges. (Dig into LoCO's previous wind project coverage here.)

"Hey! Hey! Ho! Ho! Terra-Gen has got to go!" was among the popular chants of the day. In addition to their environmental concerns, many in attendance worry about the irreversible cultural impacts to Bear River Ridge, part of the project site, which the Wiyot tribe considers sacred and has traditionally called Tsakiyuwit.
The demonstration comes days before a major showdown. The Humboldt County Board of Supervisors is set to hold a special meeting on Monday to consider an appeal of the Humboldt County Planning Commission's recent rejection of the project. The meeting is expected to draw a large crowd, so much so that the county has booked a much bigger venue, the Adorni Center in Eureka.
The protesters plan to be there. To pump themselves up they marched from Rio Dell across the Eagle Prairie Bridge — where they momentarily blocked traffic for a photo op — and on into Scotia where they filled the Winema Theatre for a rally including speeches by local officials, political candidates and activists. Your Lost Coast Outpost was on hand for the procession and snapped a few photos.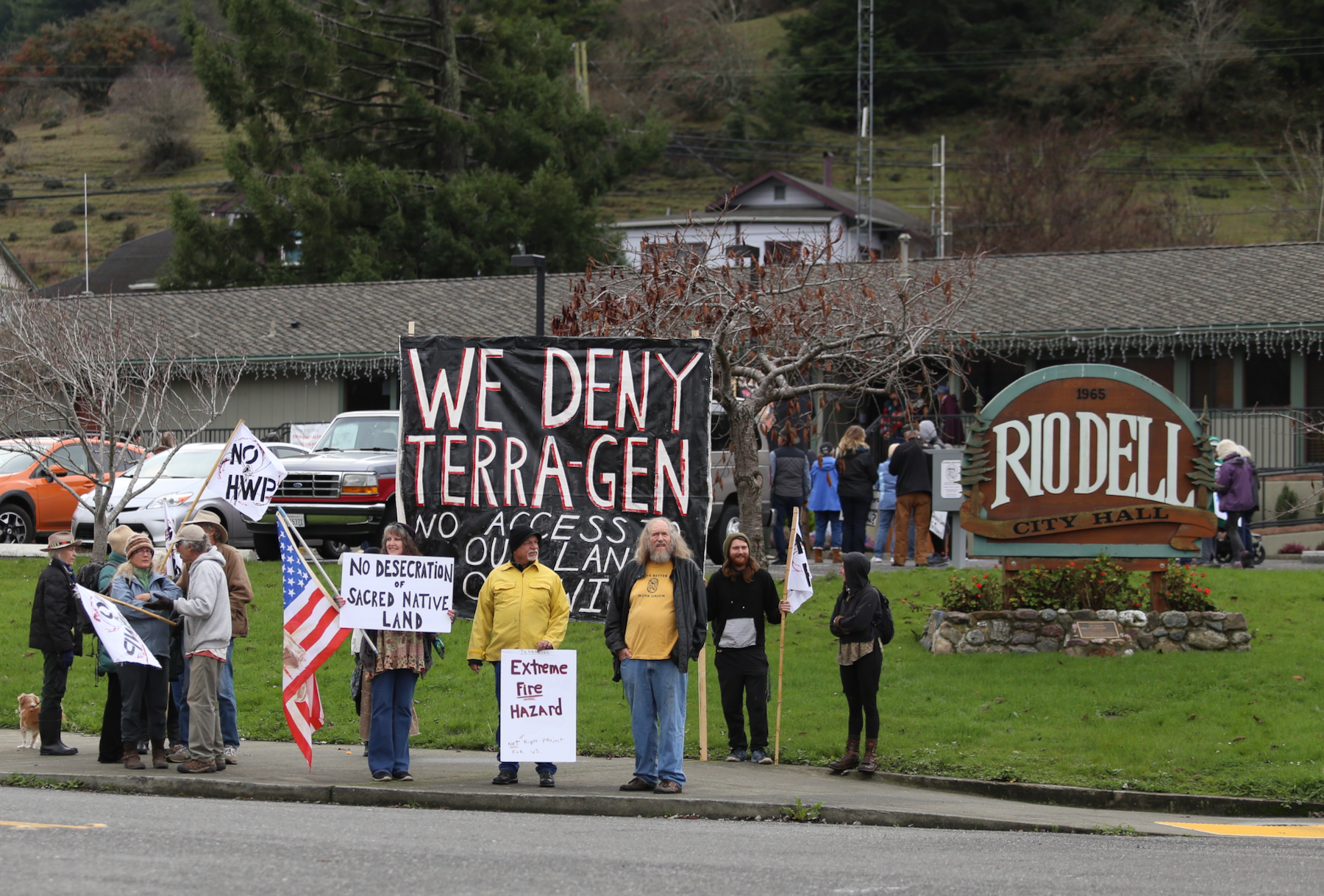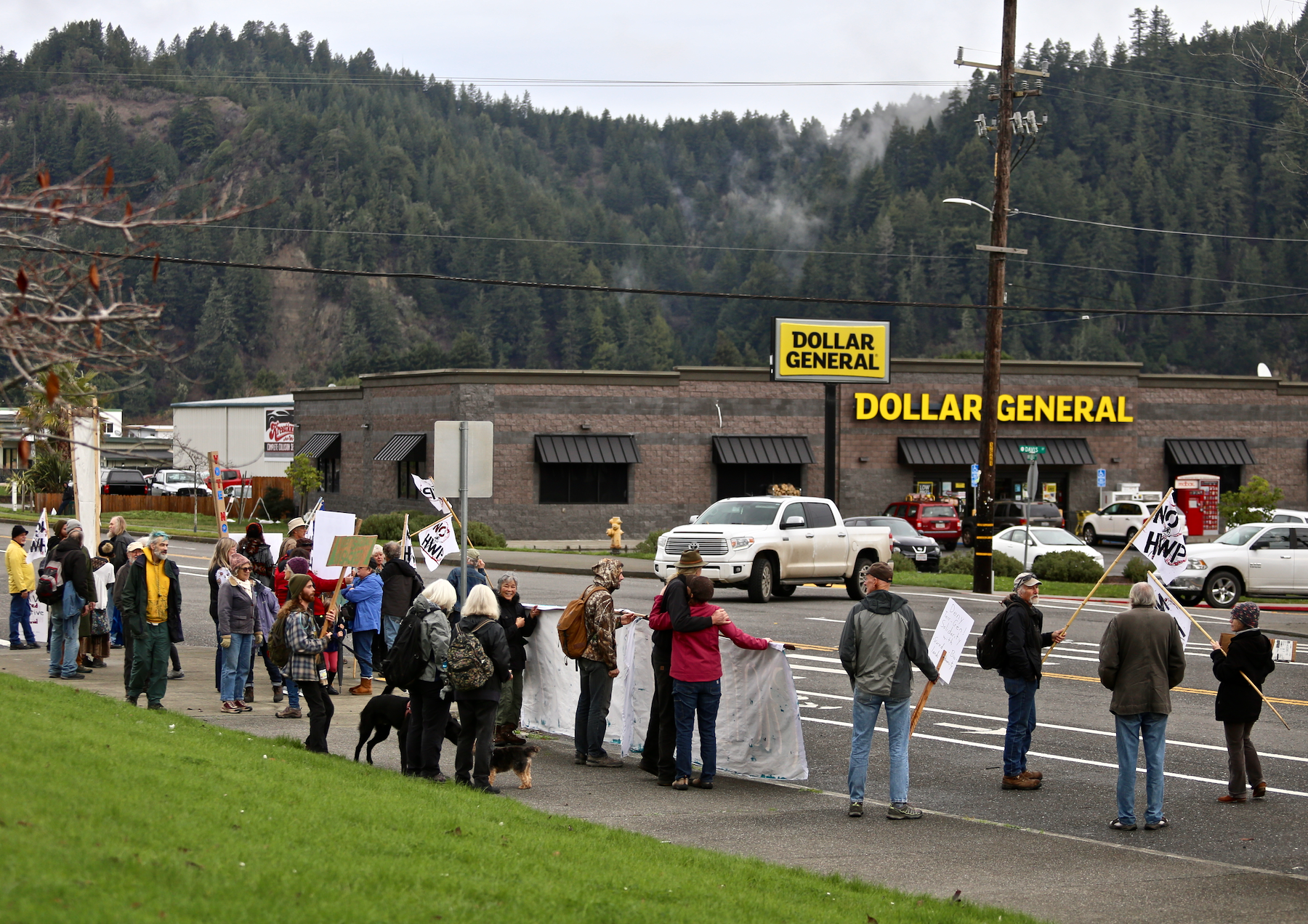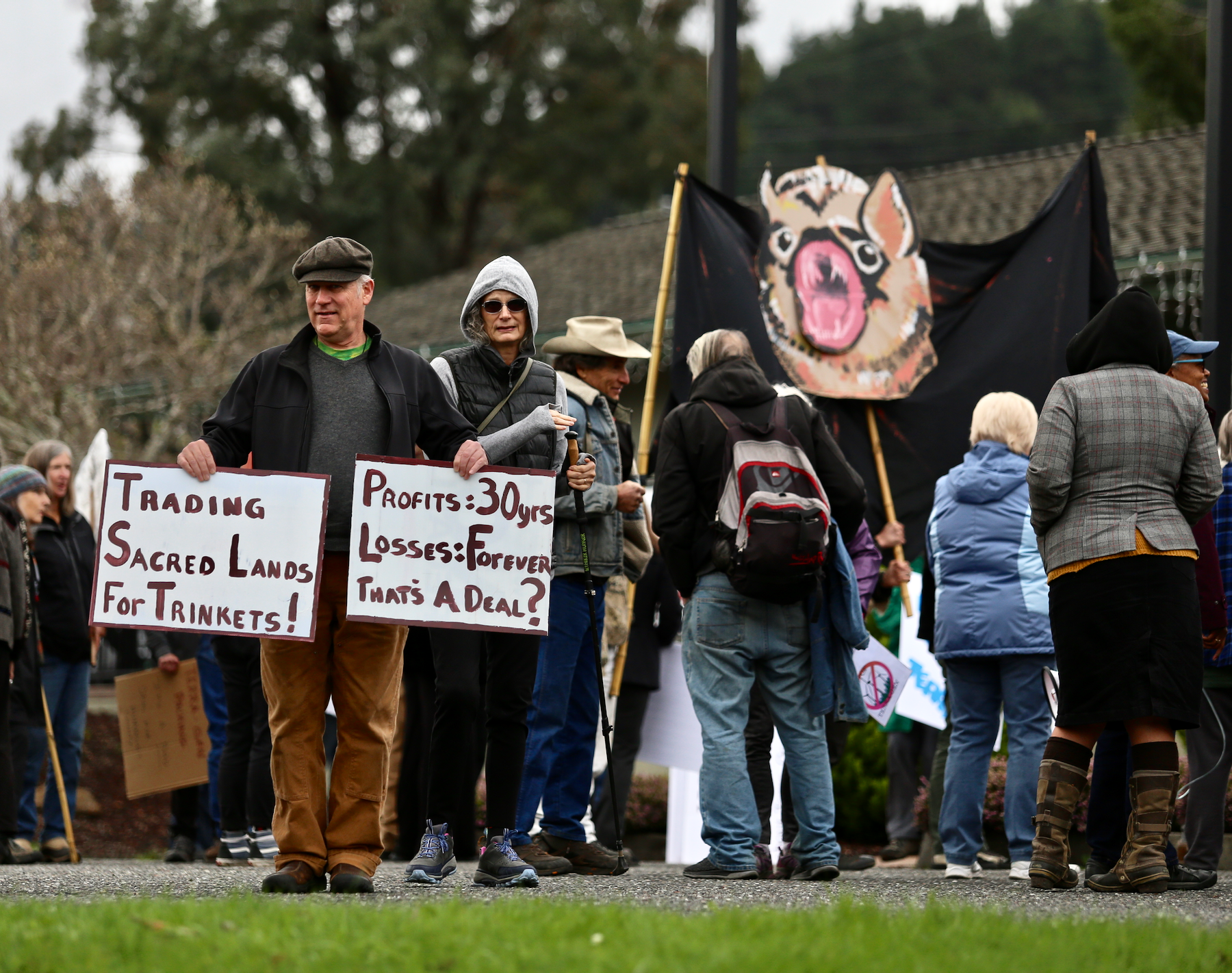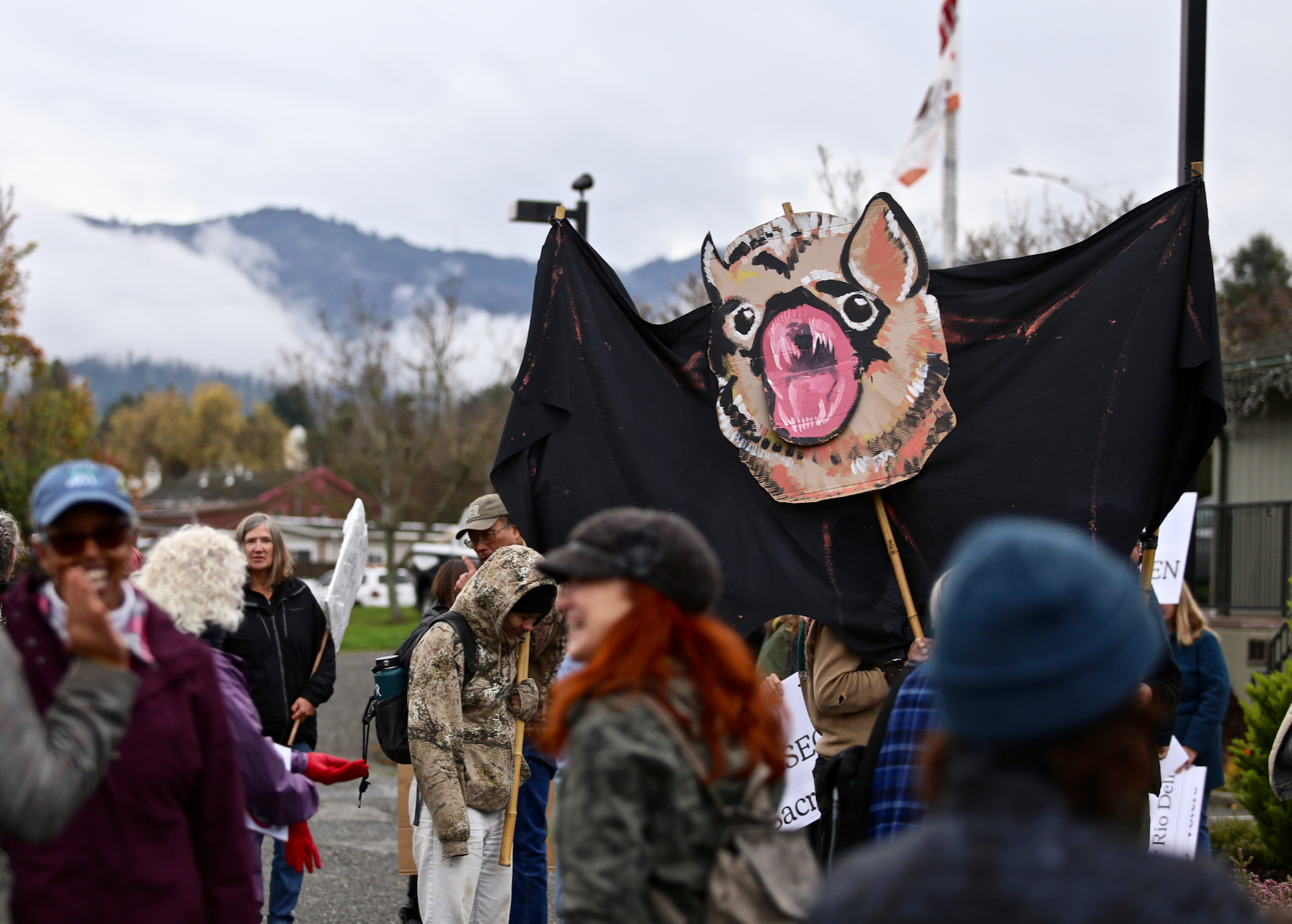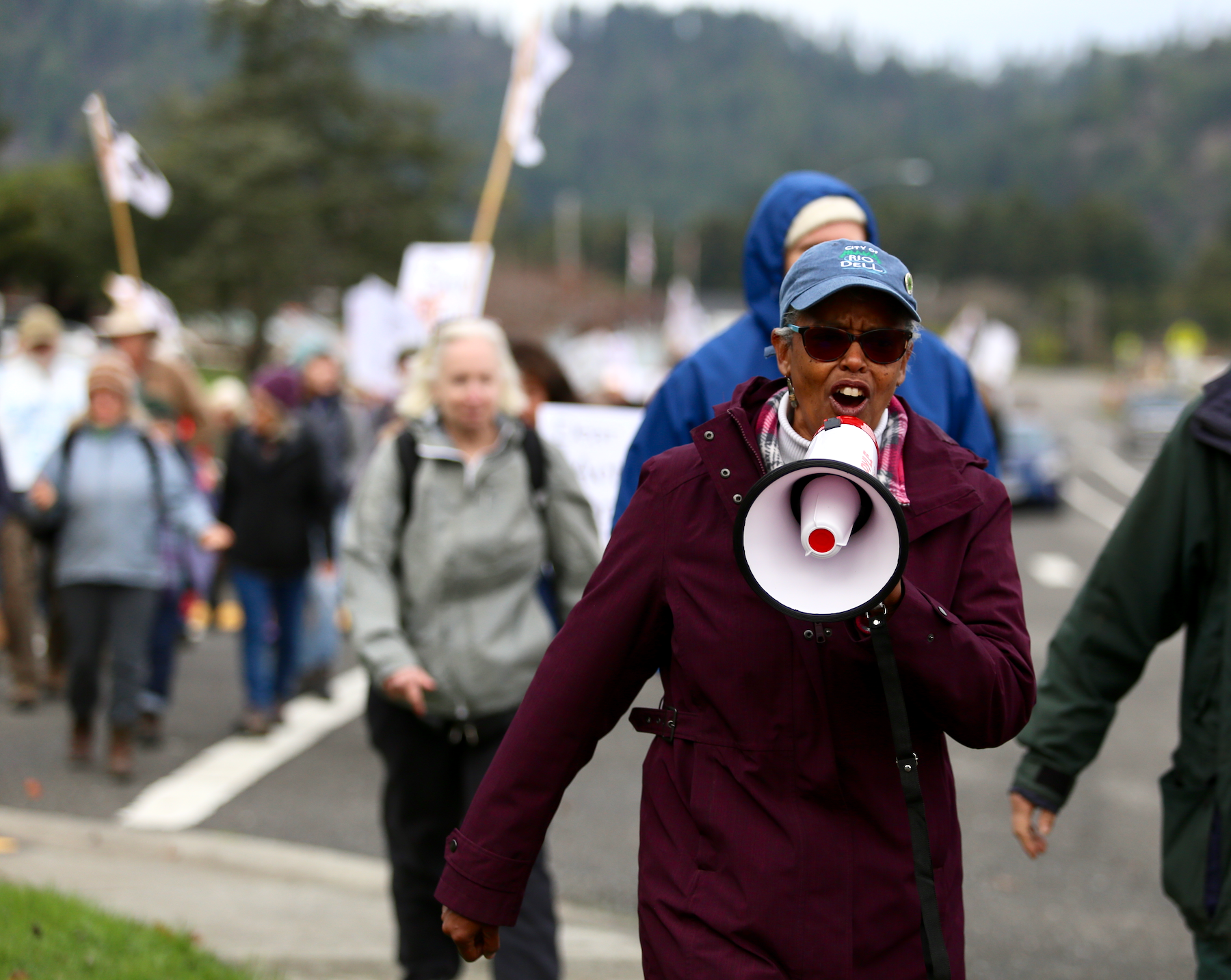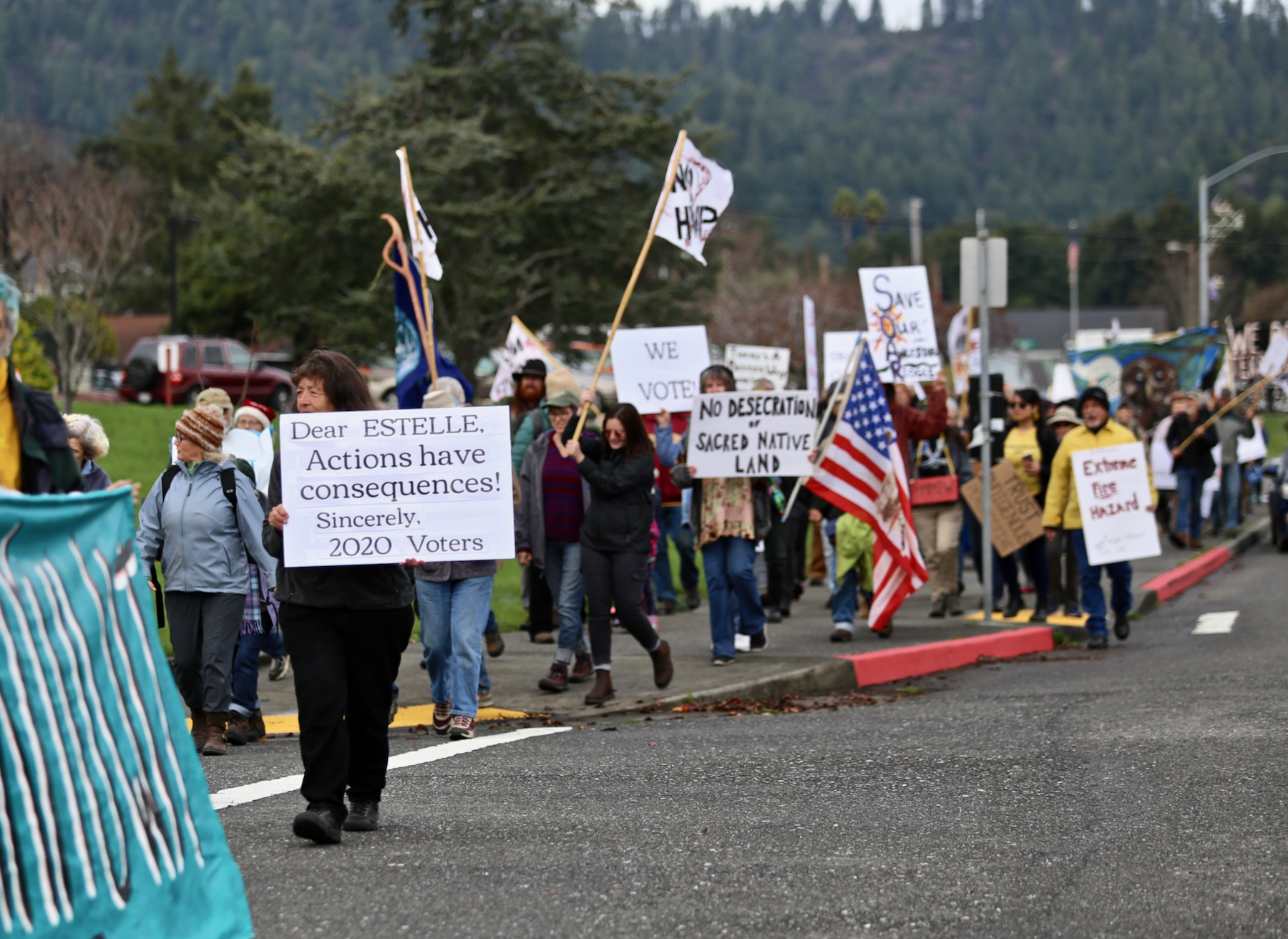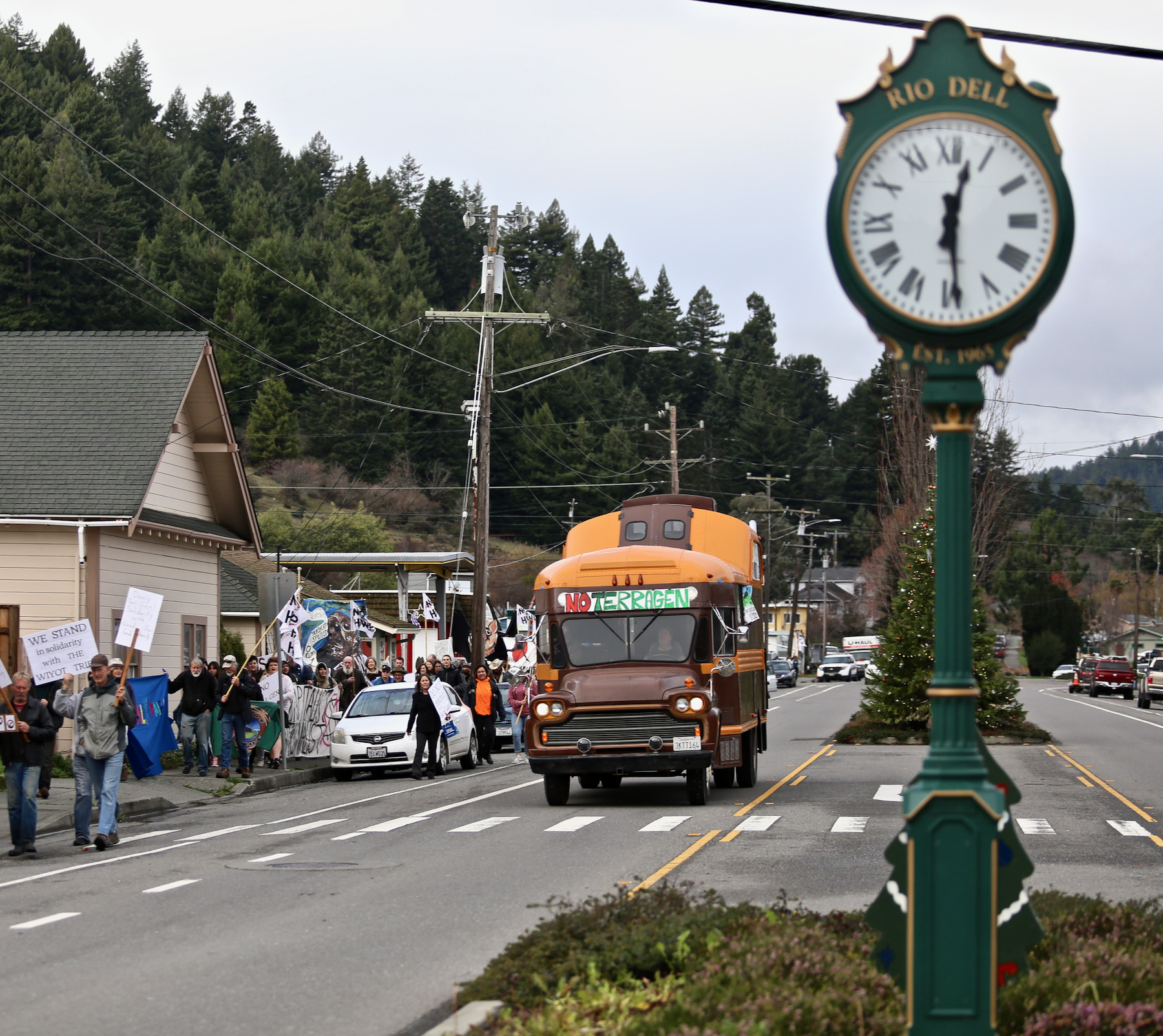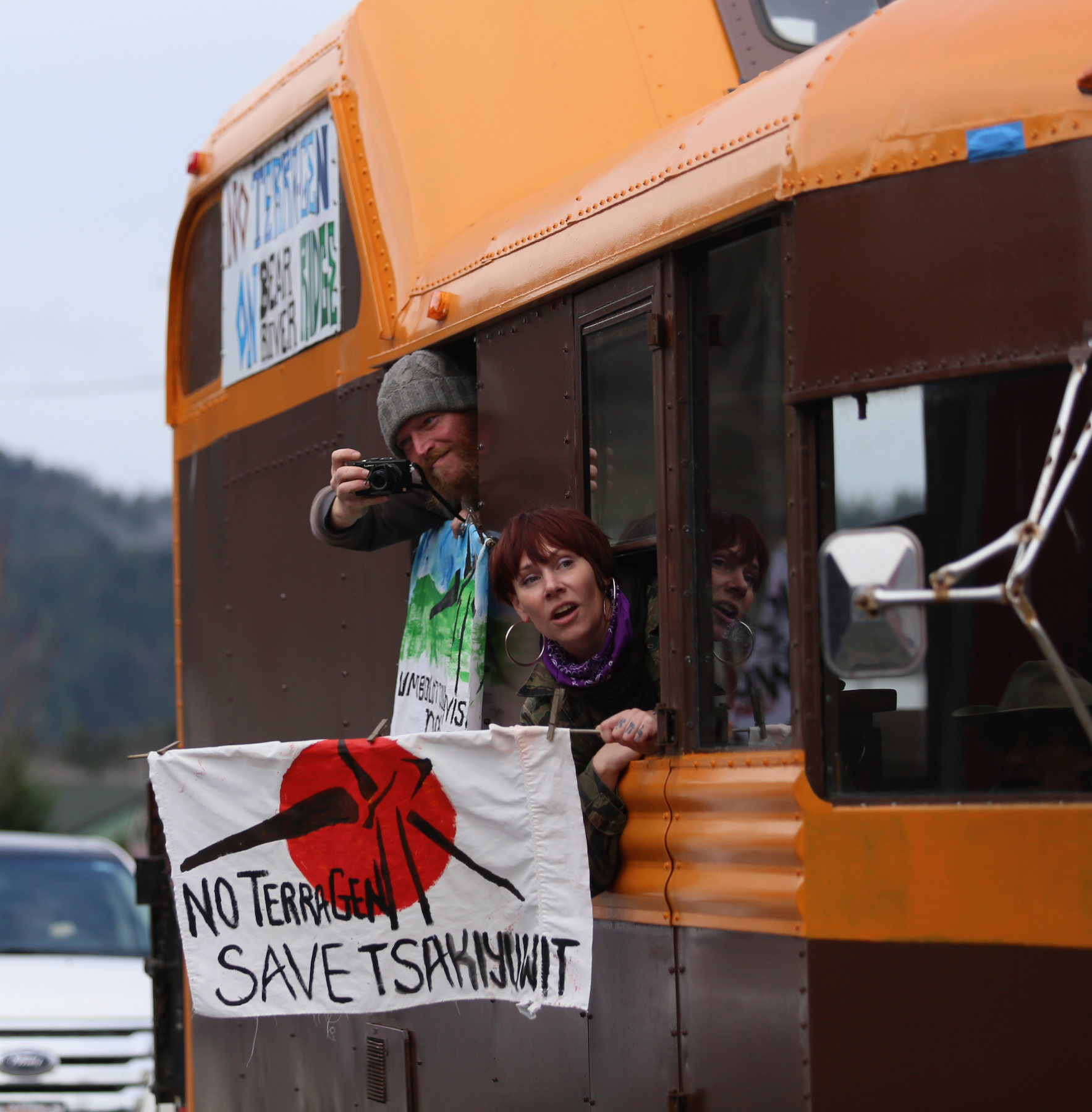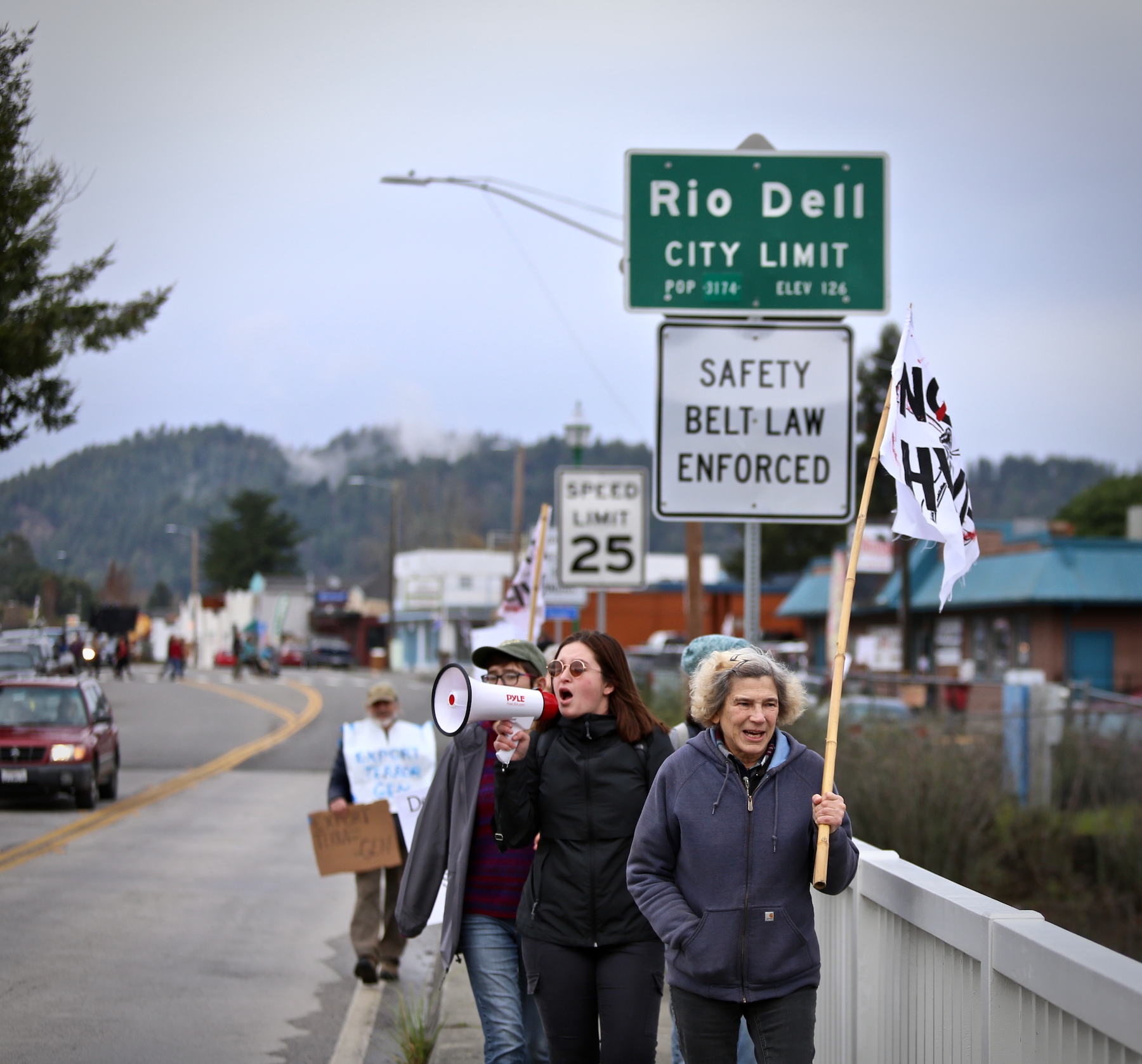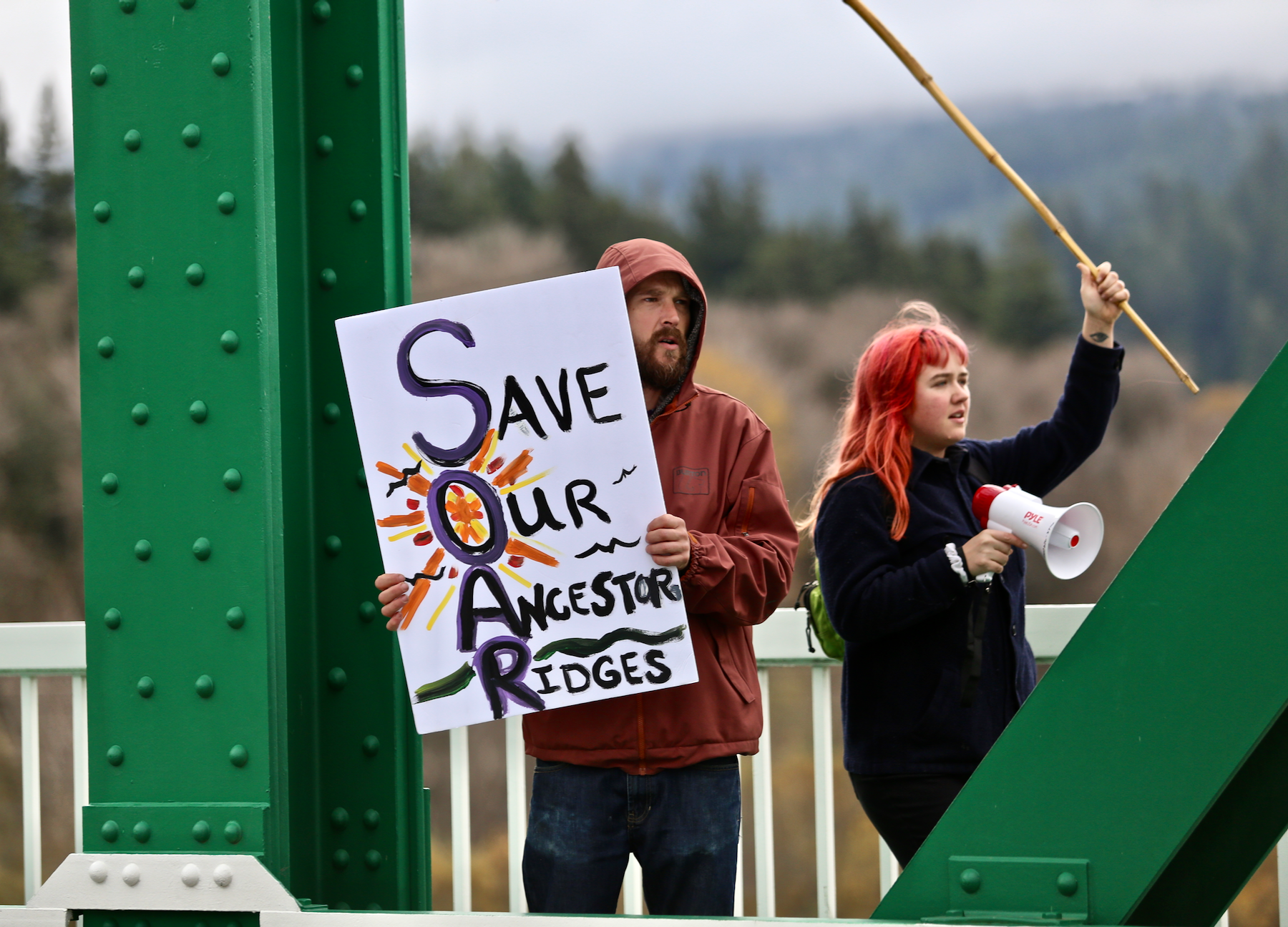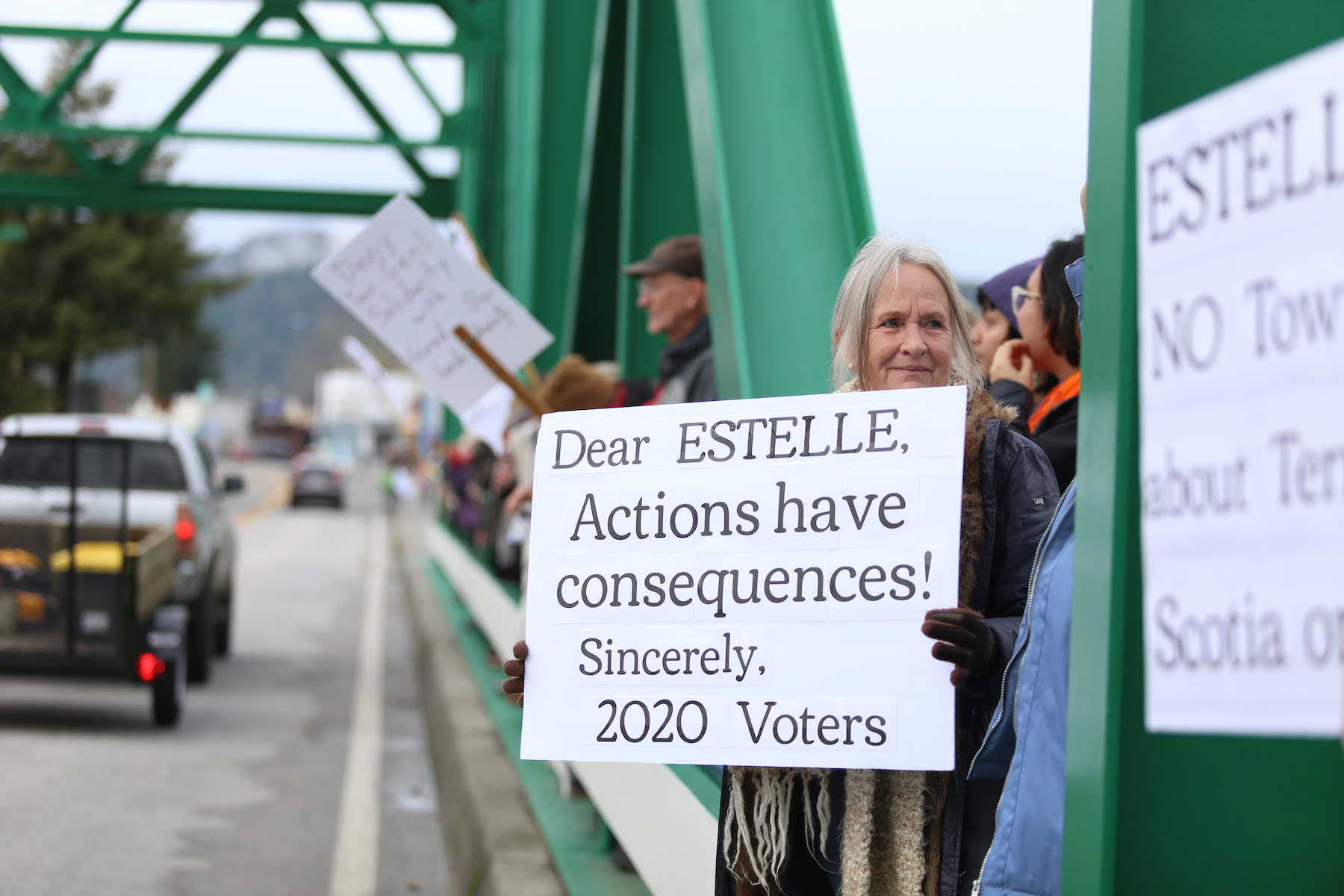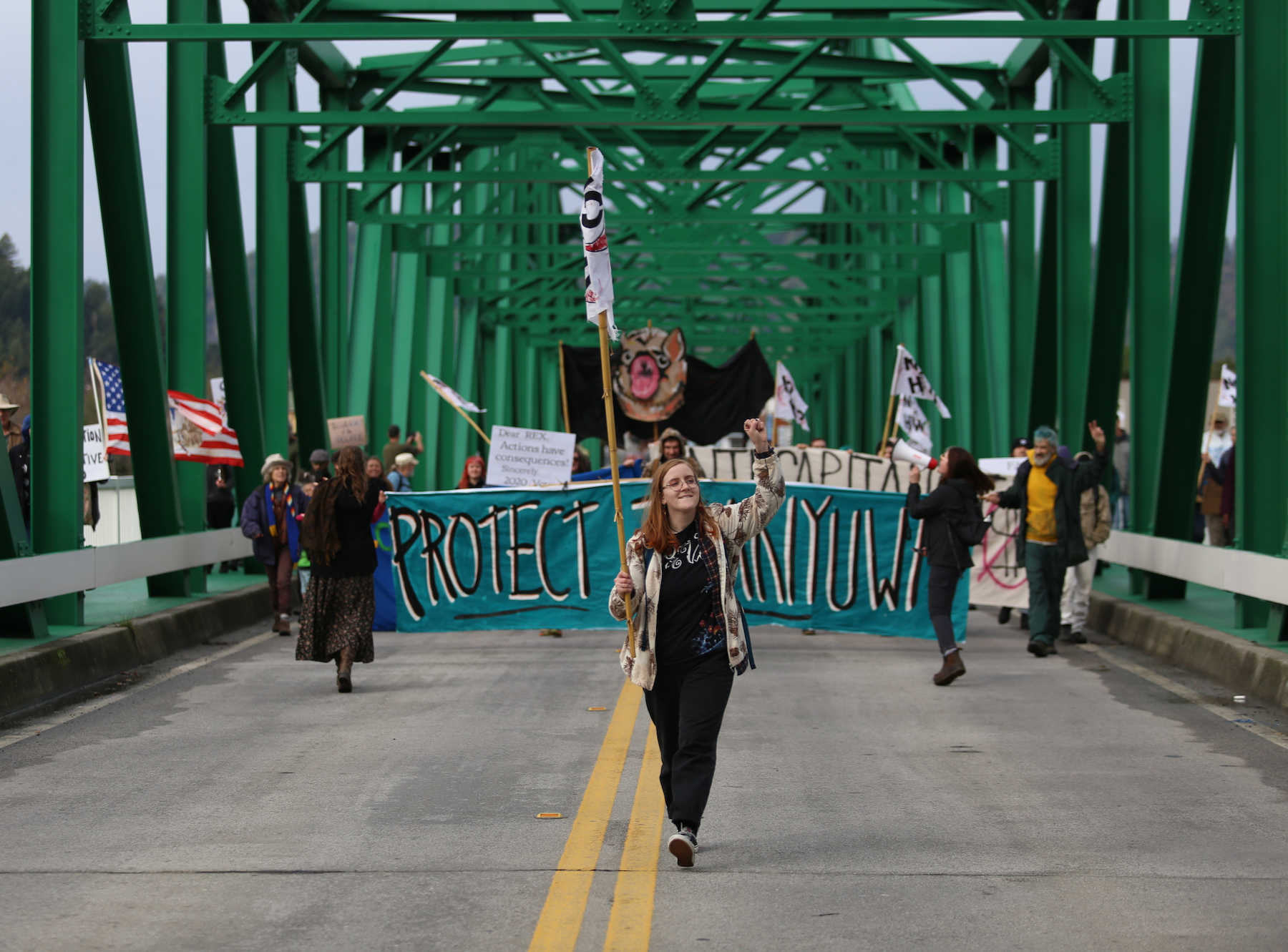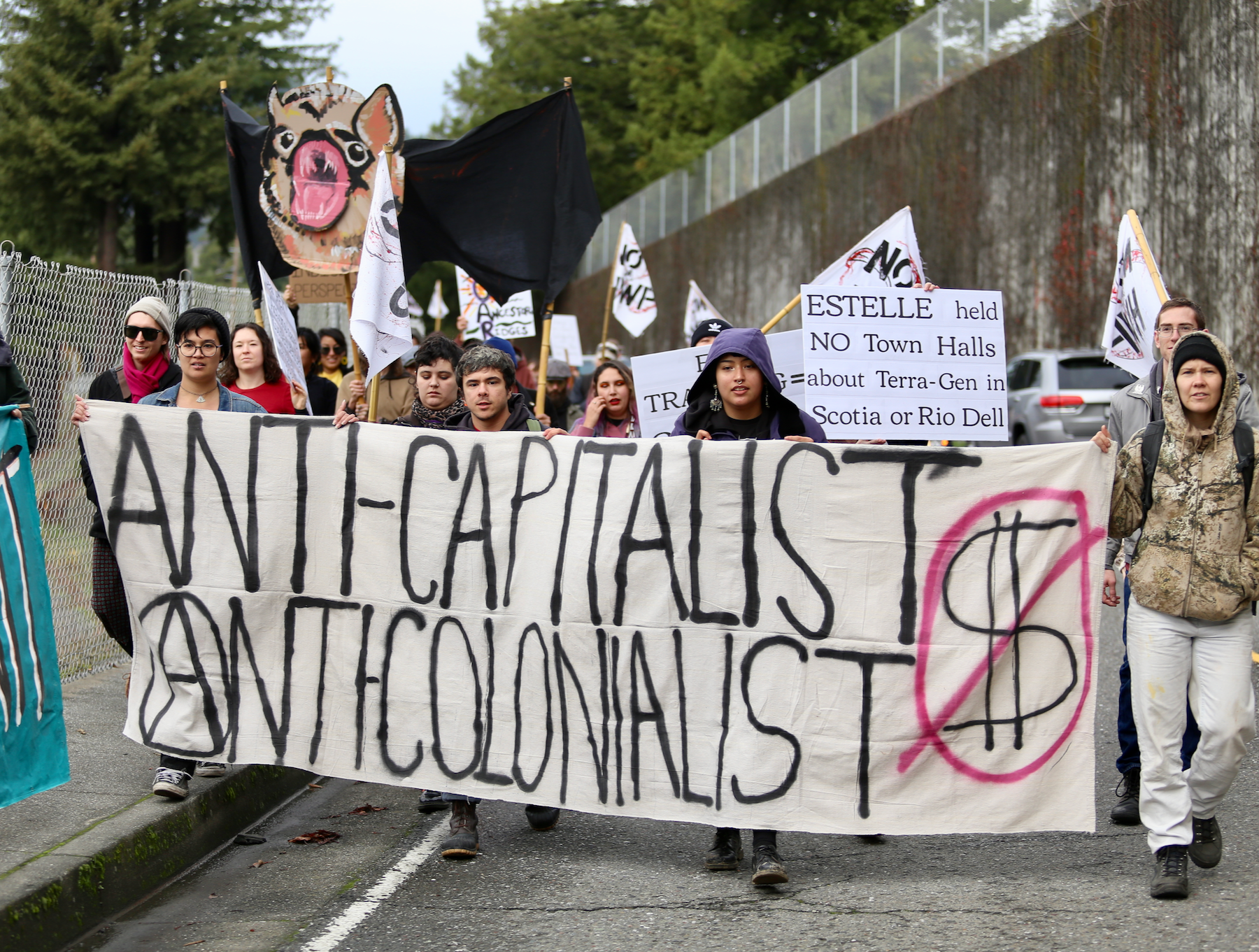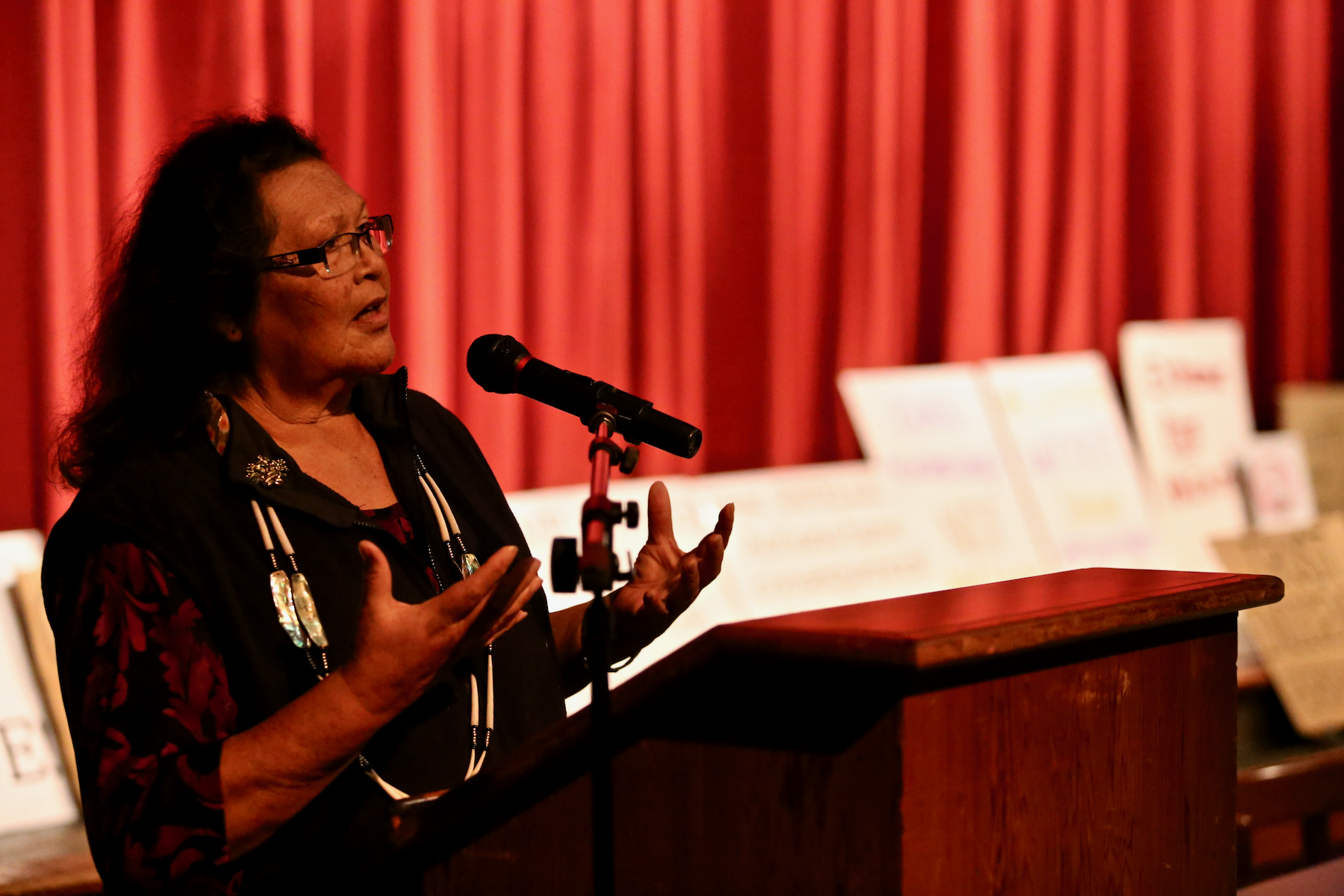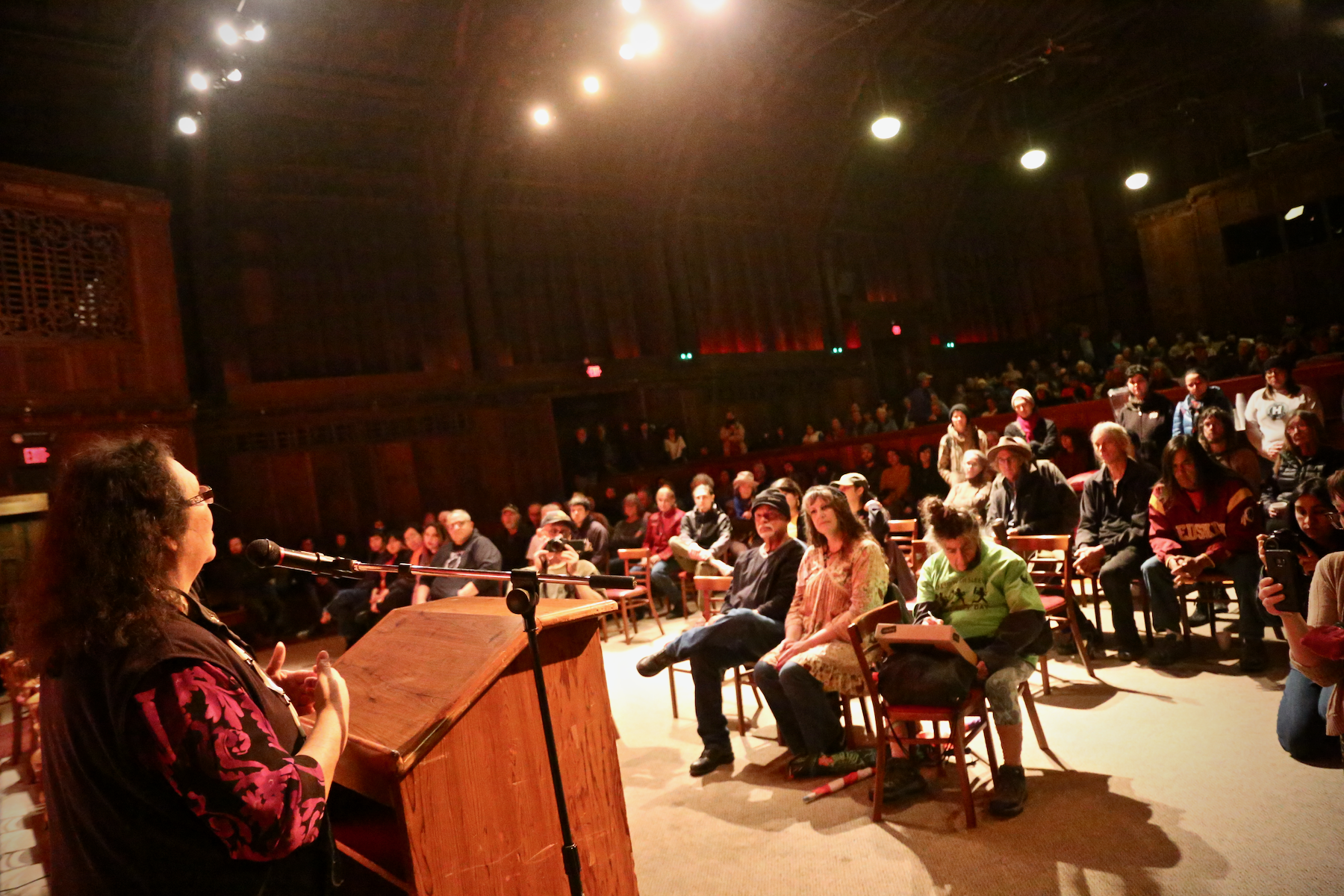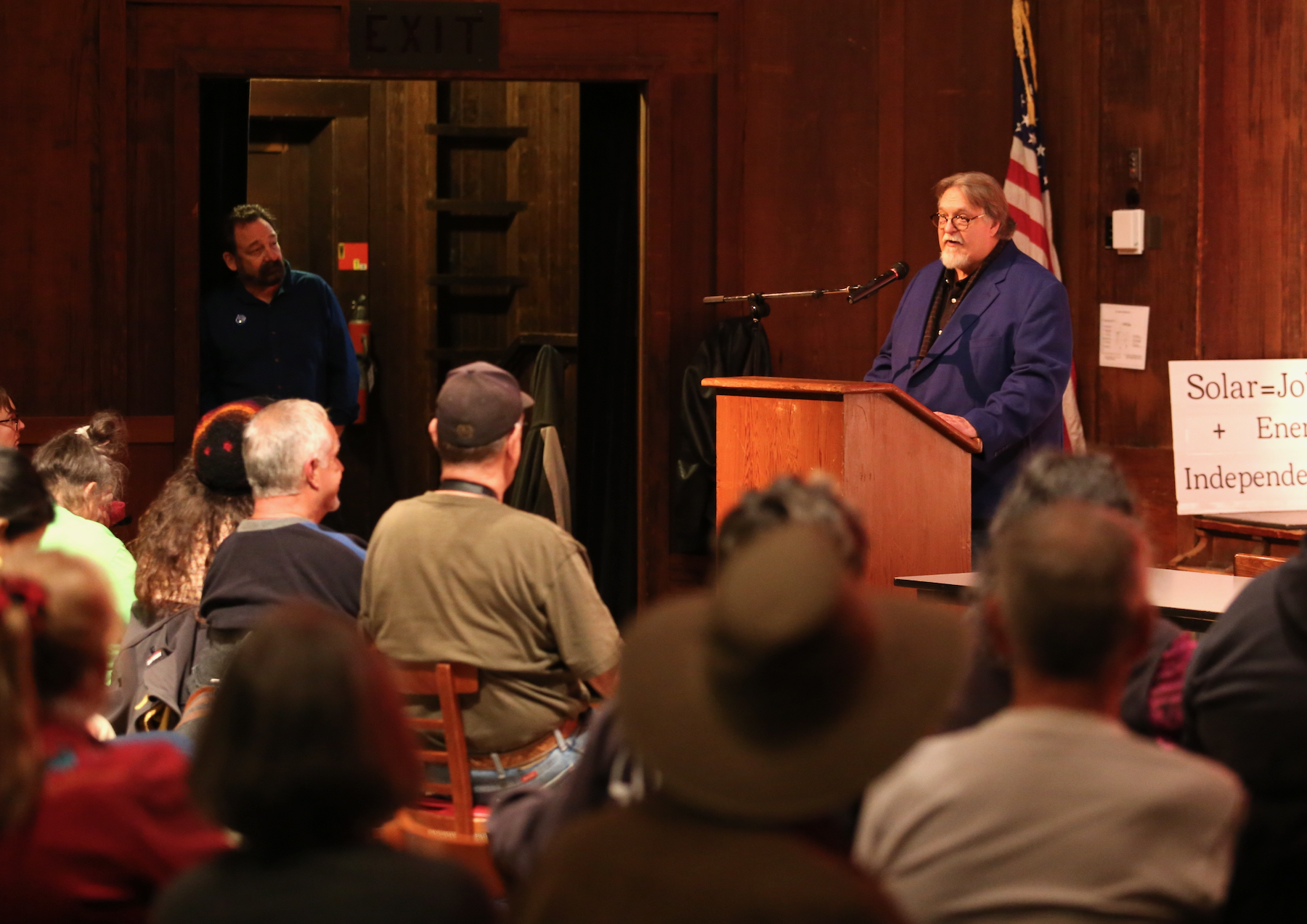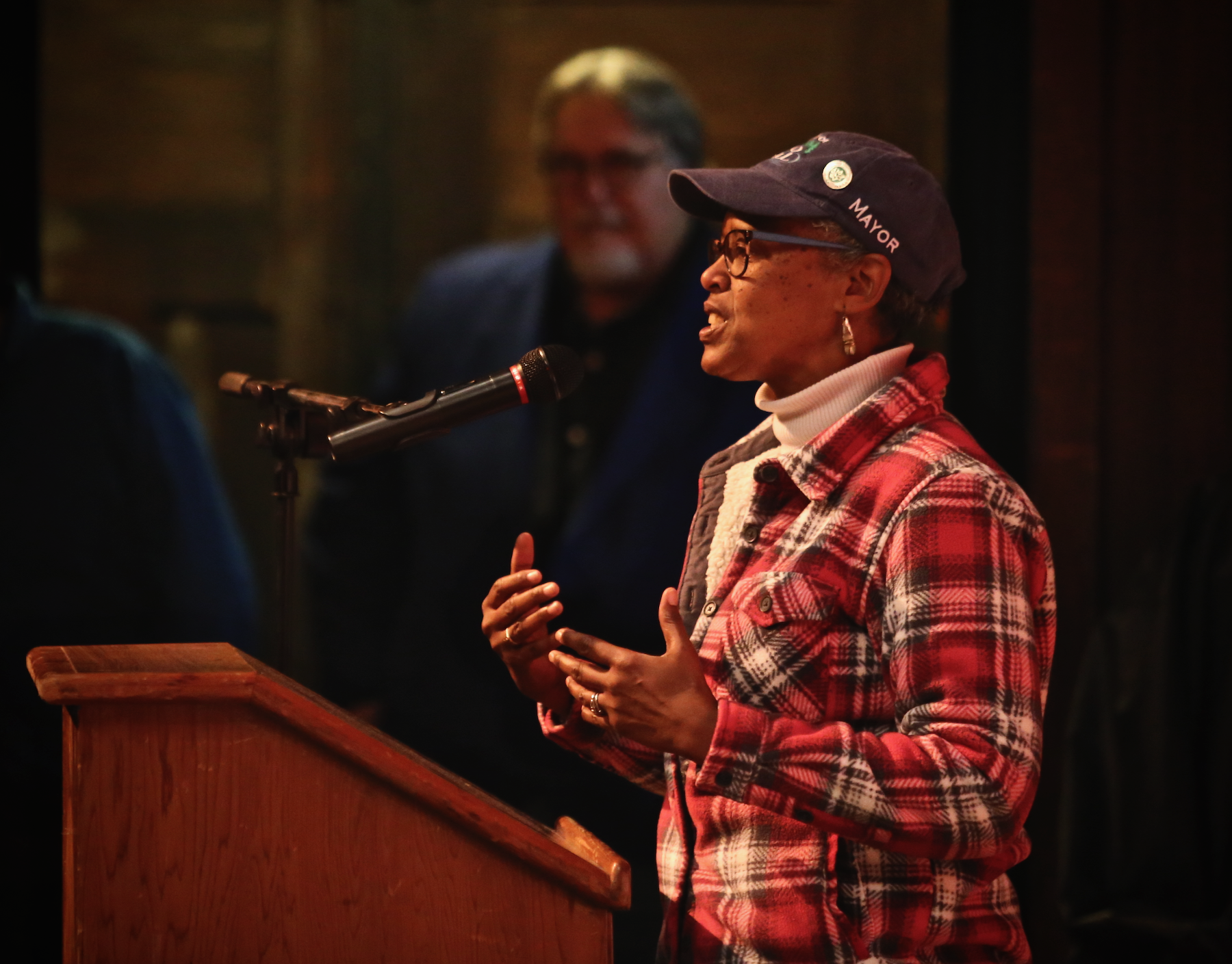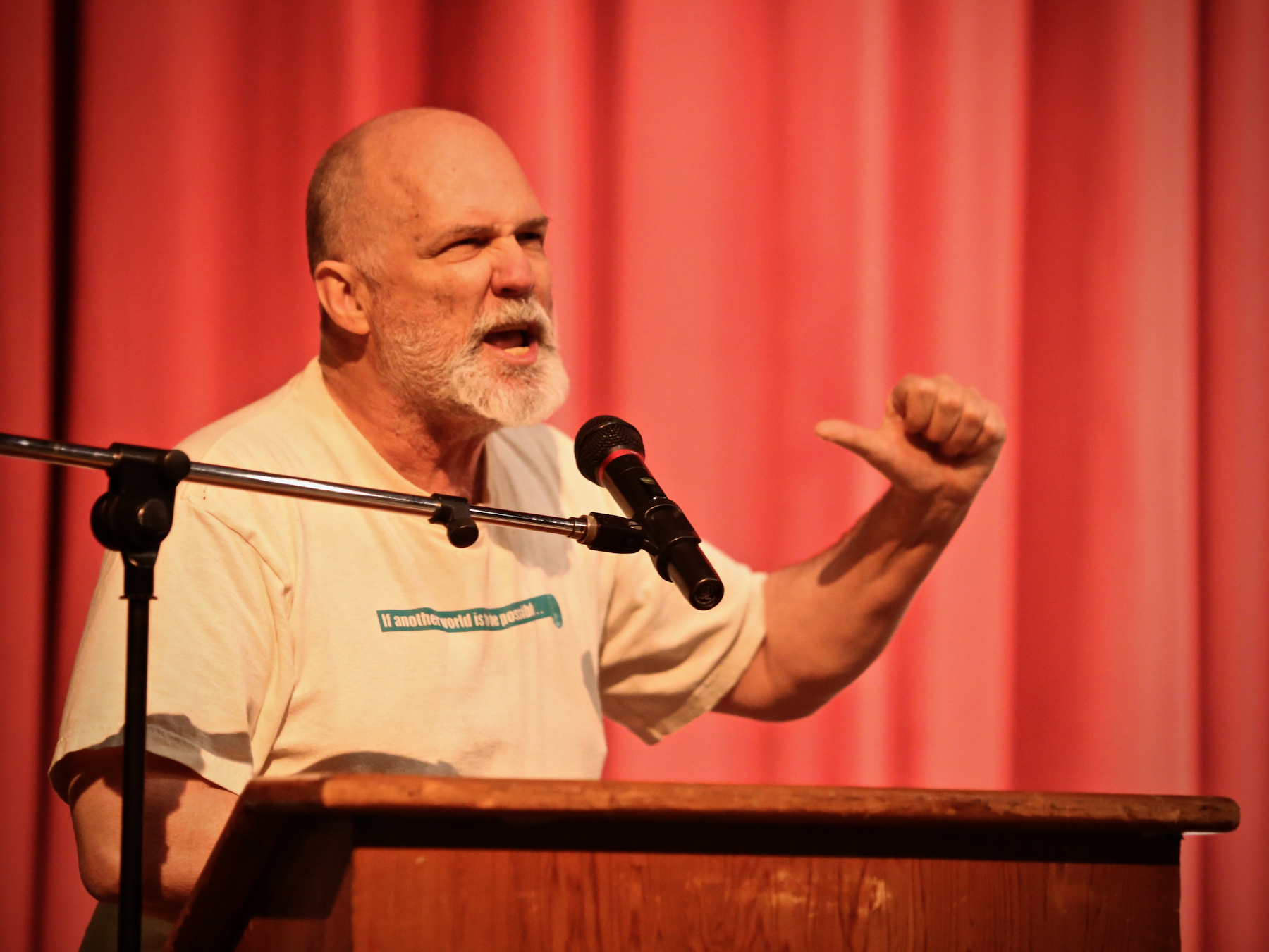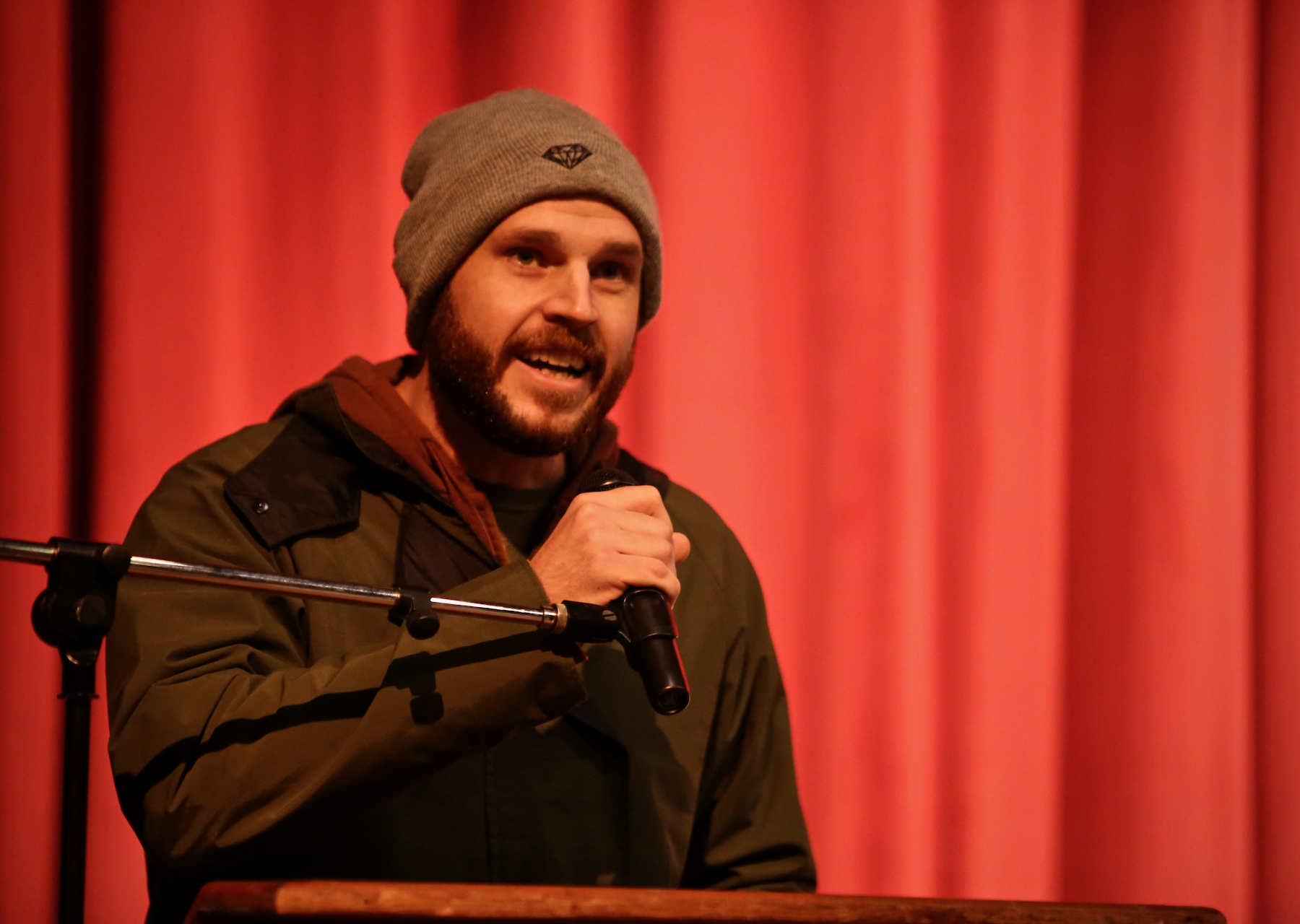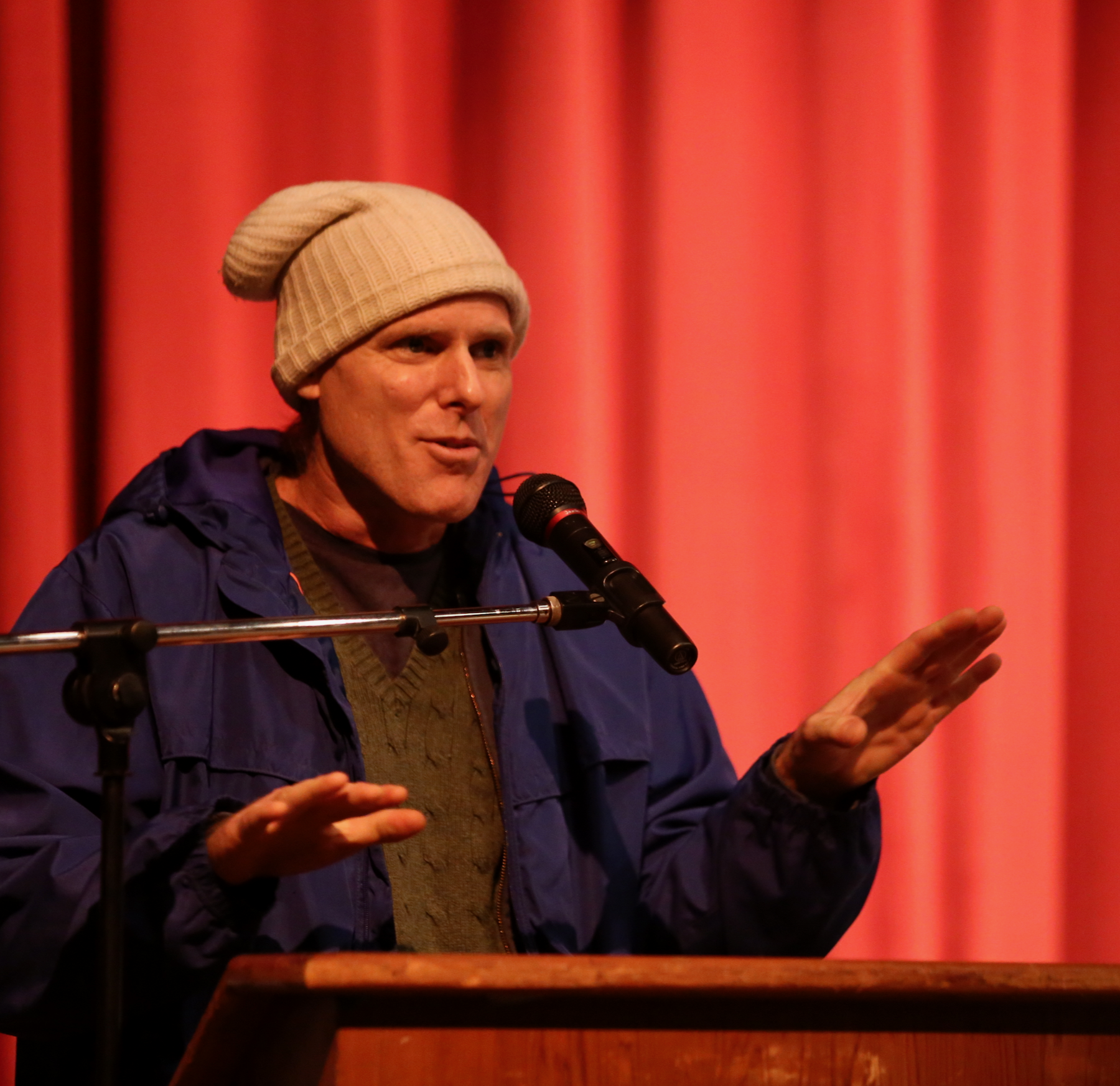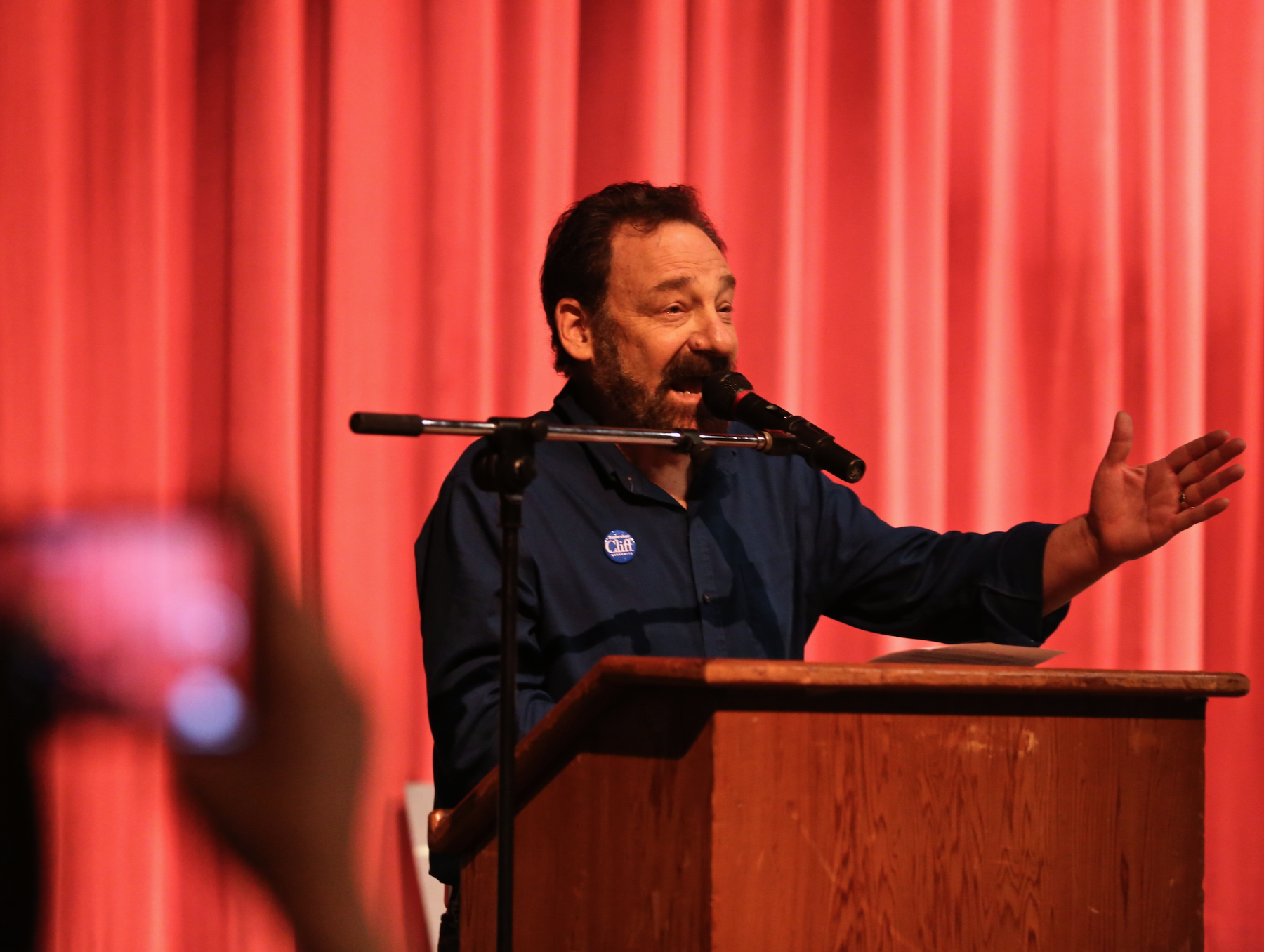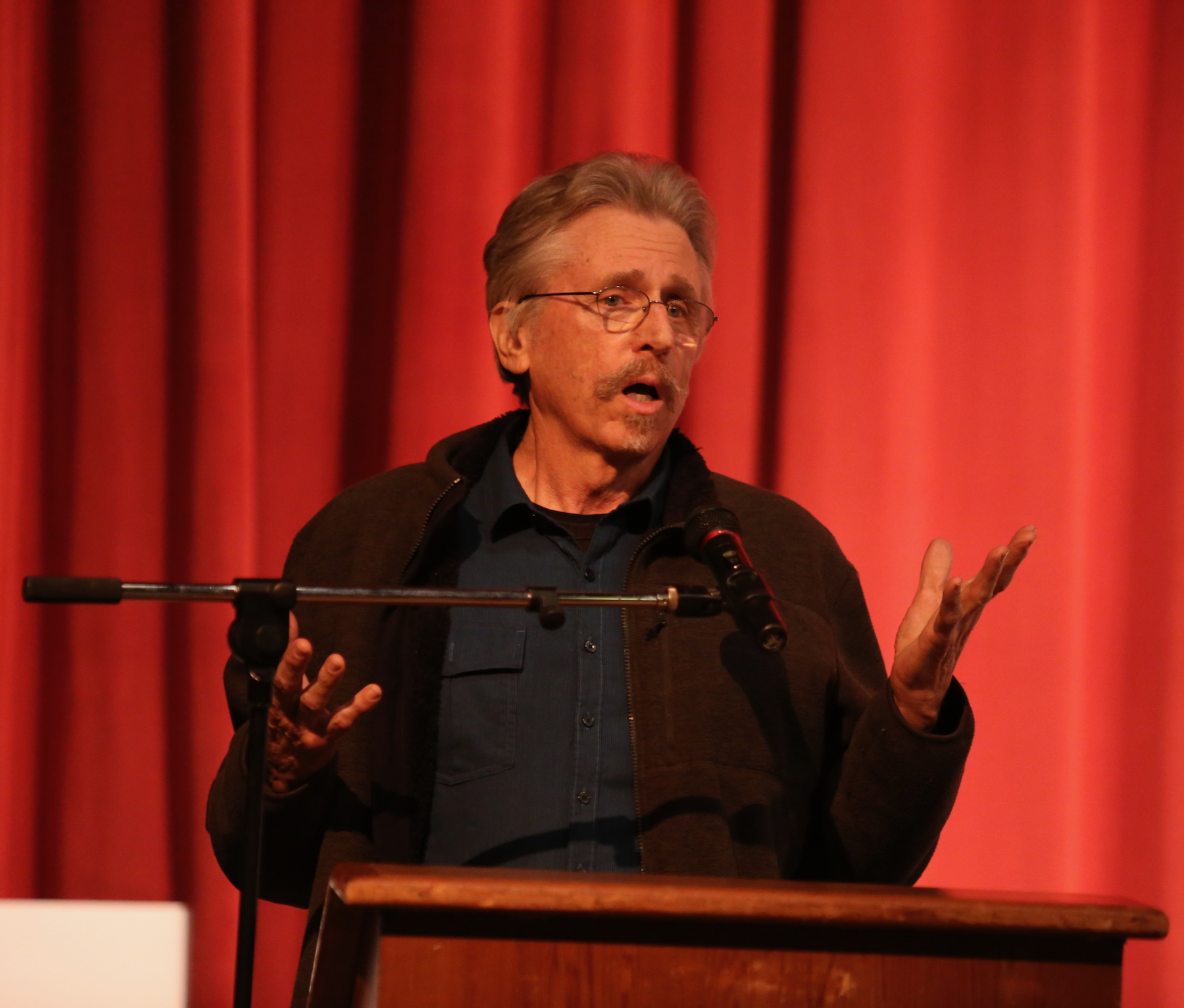 # # #
PREVIOUSLY