Two prisoners testified today on behalf of Cory Jordan Fisher Sr., saying two inmates he is charged with sexually assaulting conspired to frame him so they could get payoffs from the county.

Bobby Lee Ganfield and Quentin Deon Williams, both registered sex offenders, testified Inmate One and Inmate Two, after hearing former Correctional Officer Fisher had been charged with child molestation, hatched a plot to falsely accuse him of assault. Inmate One said Fisher forced him to orally copulate him and received a $200,000 settlement. And Inmate Two, who said Fisher groped him and grabbed his penis, received $25,000.
Ganfield, who was returned from San Quentin to testify for the defense, said Inmate One was housed in a cell next to his when he was still in local custody.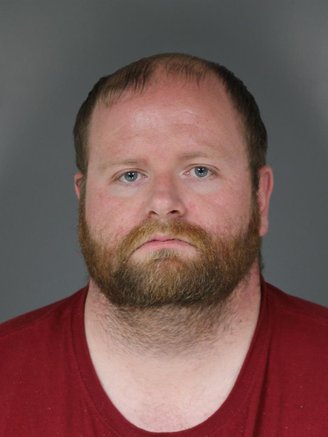 When Inmate One heard about the charges against Fisher, Ganfield testified under questioning by Deputy Conflict Counsel David Lee, "he was looking to set somebody up. He started talking about setting Mr. Fisher up."
Inmate One was facing a long prison term and had no money, Ganfield testified, and he was always talking about schemes to get cash. He considered fake "slip and fall" injuries, or starting a fight with another inmate who would beat him up.
Ganfield, noting "I'm a registered sex offender myself," said he sympathized with Fisher for being falsely accused.
"I would never set someone up to go through what I've been through," he said. Ganfield, at 39, said he has spent a total of 21 years behind bars. His convictions are many and include indecent exposure, being a sex offender on school grounds, being a peeping Tom and failure to register as a sex offender.
Under cross-examination by Deputy District Attorney Stacey Eads, Ganfield said he was an acquaintance, not a friend, of Fisher's.
"We were housed next to each other," he said. "I was alone; he was alone; he was somebody to talk to."
He and Fisher worked out together once or twice a week, Ganfield said. After being sent to San Quentin he wrote Fisher once, he said, and Fisher wrote to him once but the letter was sent back.
Williams, in jail locally for a violation of supervised release, testified he reached out to Fisher after he also became an inmate, because the word around the jail was that Fisher suspected fellow correctional officers of setting him up on the inmate-assault charges.
"But you knew that some inmates had set him up?" Lee asked.
"Yes."
Williams said Inmates One and Two were first thinking about getting some charges dropped in exchange for reporting Fisher's assaults. Then the talk turned to money.
"They were hoping to get off on some charges," he said, "and that led to them saying they could get lawsuit money for it."
Williams said he managed to let Fisher know his fellow employees hadn't set him up, and told him to have his attorney contact him.
Williams also has quite a criminal history, beginning with being charged with child molestation at age 15. He spent 10 years in a California Youth Authority facility. To this day, he denies he molested a child.
When Deputy District Attorney Stacey Eads read his long list of convictions, Williams offered a lengthy explanation for each one. His basic strategy over the years, he said, was that if charged with a misdemeanor he automatically pleaded guilty so "I could go home."
Fisher, 31, is also charged with molesting three young boys. Those charges are much more serious than the accusations involving the inmates.
Jurors were told not to report tomorrow morning, but the trial will resume again Friday morning.
###
PREVIOUSLY: