Bail for stabbing suspect Brian John Leiteritz Jr. was lowered today from $1 million to $135,000.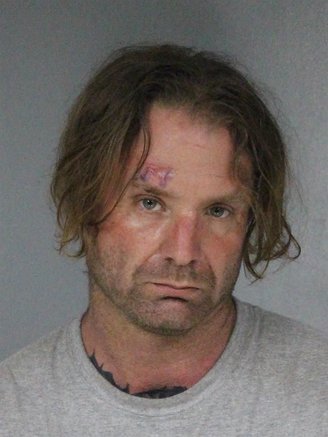 Judge Kaleb Cockrum reduced the bail amount this morning at the request of defense attorney Michael Robinson, who noted Leiteritz is now charged with voluntary manslaughter instead of murder.
"My calculation is he's looking at 12 years for count one (voluntary manslaughter with use of a knife), so that is $135,000," Cockrum said. The 40-year-old Leiteritz also was advised he has been charged with assault with a deadly weapon causing great bodily injury.
Both charges are considered "strikes" under California law.
Leiteritz stabbed Rohnerville resident Dylon Liakos to death on Aug. 10 during what the defense says was a home-invasion robbery by Liakos and two other unidentified men. Leiteritz called 911 after power was cut to his house, he saw three men outside and someone started pounding on the front door of his McKinleyville home.
During Leiteritz's preliminary hearing, it was revealed the 30-year-old Liakos was stabbed in the back near the street, not at Leiteritz's front door. Leiteritz had told the 911 dispatcher "I'm going after them."
Leiteritz was arrested shortly after the stabbing and charged with murder. But Judge Marilyn Miles, who presided over the preliminary hearing, instead held him to answer on the lesser charge.
Liakos was the current boyfriend of Alicia Rose, Leiteritz's former girlfriend. Rose and Leiteritz had been in an ongoing dispute over property stored at Leiteritz's home on Boss Road.
Robinson has said Rose set up the home invasion, which she denies. At the time of his death, Liakos had ingested a potentially lethal amount of methamphetamine. Leiteritz was scheduled for formal arraignment this morning but did not enter a plea. That is expected to occur on the next court date of Oct. 9.
As usual, a large group of people attended the hearing today to show their support for Leiteritz.
Outside the courtroom, Robinson declined comment on whether Leiteritz intends to post bail. He would have to come up with about 10 percent of the bail amount in either cash or collateral.
PREVIOUSLY: