Stabbing suspect Brian John Leiteritz Jr. posted bail and was released from jail Thursday, just a few hours after Judge Kaleb Cockrum lowered his bail from $1 million to $135,000.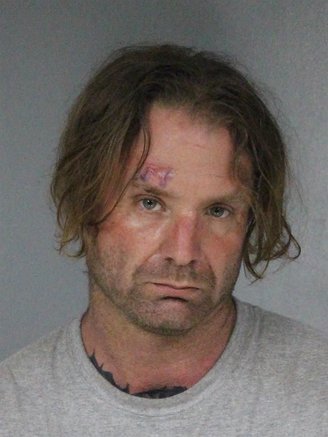 According to Humboldt County Correctional Facility records, the 40-year-old Leiteritz was released at 4:20 p.m. Thursday. During a hearing in the morning, Cockrum reduced bail because Leiteritz is now charged with voluntary manslaughter instead of murder.
Leiteritz admits stabbing 30-year-old Dylon Thomas Liakos to death on Aug. 10, but says he acted in self-defense when Liakos, high on methamphetamine, attempted a home-invasion robbery at Leiteritz's home on Boss Road in McKinleyville.
He was charged with murder after it was learned Liakos was stabbed in the back while near the street.
After hearing evidence at a preliminary hearing, Judge Marilyn Miles ruled the appropriate charge was voluntary manslaughter. The complaint filed after the hearing alleges Leiteritz killed Liakos "during a sudden quarrel or in the heat of passion."
Leiteritz is accused of voluntary manslaughter with personal use of a knife and assault with a deadly weapon causing great bodily injury. Both are considered serious and violent felonies, or "strikes," under state law.
If convicted as charged, he faces a maximum penalty of 12 years in state prison.
PREVIOUSLY: