Murder suspect Brandon Matthew Watson has decided to take his case to a jury.
This morning Watson's attorney, Andrea Sullivan, told Judge Christopher Wilson that Watson is willing to plead only to "count two" in the complaint against him, which is a charge of assault with a deadly weapon.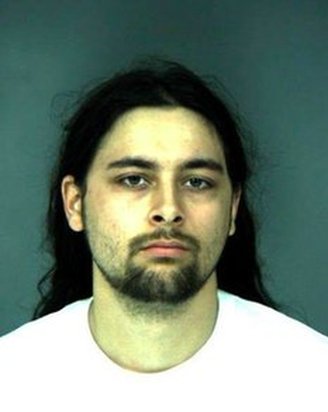 "Well, that's not going to get us anywhere," Wilson said. … "Jury trial remains set for Monday morning."
Deputy District Attorney Roger Rees said he wanted to clarify the prosecution never offered Watson a deal for voluntary manslaughter, as was reported Thursday by the Outpost and other media. The last formal offer to Watson was a plea to second-degree murder.
Wilson apologized for the confusion, saying he may have left the impression that the prosecution offered the reduced charge.
"I think that was my mistake," the judge said. "That wasn't the People's offer — It was a suggested resolution that would give both sides the opportunity to discuss."
Watson, 29, is accused of stabbing 26-year-old Peter "Bo" Triantos to death behind The Jam bar in Arcata in October 2018. He also is charged with stabbing and seriously injuring two men during a fight behind The Pearl in Eureka in February 2016. One man spent 10 days in the hospital, with the other hospitalized for eight days.
Watson has been in Humboldt County Correctional Facility since shortly after Triantos was killed. After his arrest and the resulting media coverage, the two men stabbed during the 2016 bar fight recognized Watson and went to police.
###