David Bernard Anderson II must stand trial on charges of raping and sodomizing a 16-year-old girl, but Judge Christopher Wilson declined today to hold him to answer on a count of human trafficking.
Wilson said there was not enough evidence to show Anderson intended to force or persuade Jane Doe to become a prostitute. Doe told police Anderson said he could make a lot of money by "pimping you out."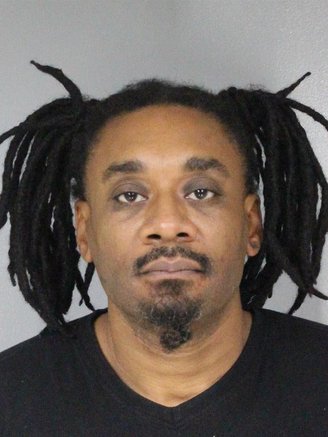 Deputy District Attorney Stacey Eads had argued it was evident Anderson's plan was to turn the girl into a prostitute, with him as her pimp, and that was shown not only by what he said but what he did: rape, sodomy and forced oral copulation.
In making his ruling, Wilson disagreed.
"My concern is the extent of the intent," the judge said. " … Does the behavior establish intent to commit human trafficking. I don't find sufficient evidence."
Defense attorney Michael Acosta had argued that not only was there a lack of evidence for the charge, the accusation was racist, based on a stereotype of black culture and was an example of vindictive prosecution.
Doe told police she was walking alone on Nov. 7, 2018, when Anderson drove up to her twice and asked if she wanted a ride. The second time she agreed, with Anderson supposedly taking her to a friend's house. Instead they ended up in his apartment, she said, and Anderson sexually assaulted her.
Today Eureka police Detective Amber Cosetti, who arrested Anderson about a month later in the same apartment, said Anderson had a completely different story about what happened that afternoon.
When Cosetti mentioned Doe's name to him, Anderson "spontaneously stated, 'You mean the girl who raped me?' "
Later it was explained that Doe "literally jumped" on Anderson.
According to Anderson it was Jane Doe who contacted him by phone, and he went and picked her up. They were hanging out at his place, he said, and he left to go get her some cigarettes. When he came back she was gone, along with a pound of his marijuana.
Anderson referred to Jane Doe as "a little blonde girl who was drunk."
Doe also said she left while "D," as she knew him, went to buy cigarettes. But she said she fled, wearing Anderson's clothes because she couldn't find the clothing she'd been wearing. About eight hours later she called 911 from the hospital where she was being examined.
The nurse who examined Doe testified today the girl had some bruising and scratches. Doe said she had pain in her vagina and anus, but the exam revealed no significant injuries. The story Doe told hospital employees was the same as the one she gave police. She also repeated the account to friends on social media.
Doe said she had met Anderson once before the alleged assault, but she was drunk at the time and her memory was hazy. She did have his cellphone number in her phone, which was one of the ways police figured out "D" was David Bernard Anderson II.
When police searched Anderson's apartment and arrested him, they found some evidence of drugs. They also seized several books and some music CDs. One of the books, nonfiction, was titled "Gentleman of Leisure: A Year in the Life of a Pimp."
"It showed me that was the type of culture he was interested in," Cosetti said.
In a closet in the apartment police found "flashy coats, including a black fur coat."
Acosta, during cross-examination, suggested everything police seized as evidence was related to black culture.
Anderson was convicted several years ago of trafficking a 16-year-old Humboldt County girl. He also has a conviction for pimping.
###
PREVIOUSLY: