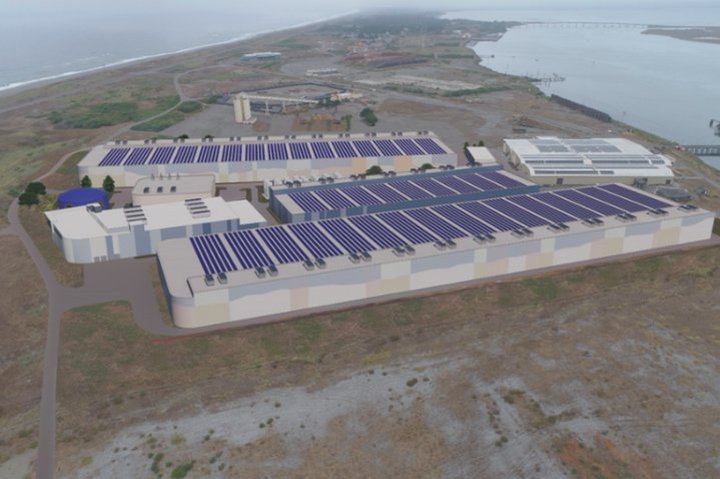 ###
From the County of Humboldt:
The County of Humboldt, as Lead Agency, has prepared a Mitigated Negative Declaration (finding of no significant adverse environmental effect) for the Nordic Aquafarms California, LLC – Coastal Development Permit and Special Permit application (Case Number PLN-2020-16698) in accordance with the State California Environmental Quality Act (CEQA) Guidelines. This project is located in the Samoa area, east of Vance Avenue, approximately 2,000 feet north from the intersection of Vance Avenue and Bay Street. The project includes redevelopment of the decommissioned Samoa Pulp Mill facility to construct a land-based finfish recirculating aquaculture system (RAS) facility conducted in two phases consisting of five (5) buildings with a combined footprint of 766,530 square feet. The height of the tallest proposed building is 60 feet.

The Humboldt County Planning and Building Department will receive public comments on the proposed Mitigated Negative Declaration from April 23, 2021 to May 24, 2021. Comments may be submitted to the Humboldt County Planning and Building Department, 3015 H Street, Eureka, CA 95501 by May 24, 2021. The draft Mitigated Negative Declaration and Initial Study are available for review at the same location or visit the county's website.

For more information, please contact Alyssa Suárez, Planner I, by email at asuarez@co.humboldt.ca.us or by phone at 707-268-3703.
###
PREVIOUSLY: