David Bernard Anderson II, charged with the sexual assault and false imprisonment of a 16-year-old Eureka girl in December 2018, pleaded guilty this morning to four felony charges and agreed to a five-year term behind bars.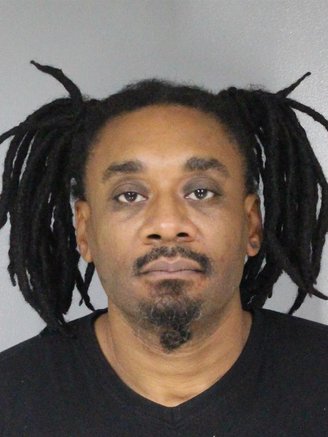 Anderson, 49, has already been in jail for two years, and with good-time credit will have more than three years of credit against the five-year term. He was previously convicted of sex-trafficking another young woman.
Today he admitted to two counts of unlawful sexual intercourse with a minor, one count of false imprisonment using force or fear and one count of attempted pandering, defined as procuring a person for the purposes of prostitution.
Anderson waived his right to appeal. He may have to register as a sex offender, but that issue will not be argued until his sentencing on March 16.
"I'm the one who has to make that call," Judge Christopher Wilson told Anderson during the plea hearing. Anderson was on video from the jail, and his attorney, Michael Acosta, appeared via Zoom.
Anderson held the teenager captive in his Eureka apartment, taking away her clothing and cellphone. She escaped, wearing Anderson's clothing, when he went to the store to buy her some cigarettes.
At one point Anderson reportedly told the girl "I could make a lot of money off you."
As part of the plea agreement four charges were dismissed, including a count of rape.
"In reaching this resolution," Deputy District Attorney Stacey Eads said, "a great deal of consideration has been given to the physical, mental and emotional well-being of Jane Doe. In no way am I suggesting that she was not strong or prepared to proceed through this trial. But nonetheless, I think this is in her best interest."
Anderson's trial had been scheduled to start today, with a panel of prospective jurors already summoned.
Anderson also admitted that in 2018 he violated the terms of his Post Release Community Supervision program. Eads said Anderson gave his program manager an address "where he kept a few belongings" rather than the address where he lived. It's possible he could receive an additional 180-day term for that crime, though it has not been determined whether that will be added to the five-year term or served concurrently.
###
PREVIOUSLY: