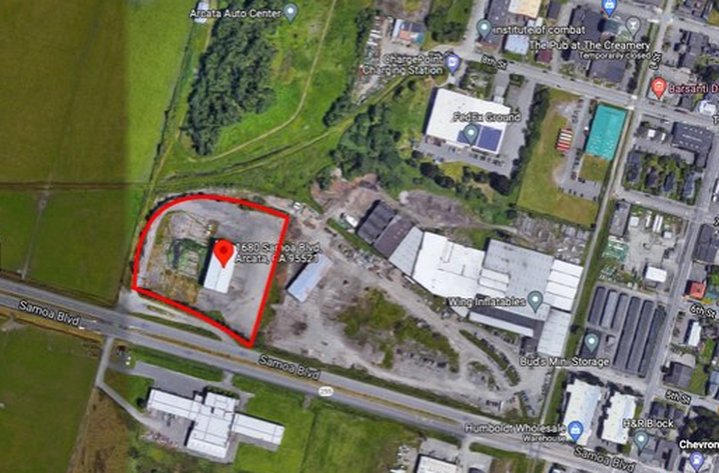 PREVIOUSLY:
###
During its Wednesday night meeting, the Arcata City Council unanimously voted to award a contract to local nonprofit Arcata House Partnership (AHP) to operate a Safe Parking Program on an industrial site on Samoa Boulevard, providing a safe and legal space for homeless people to park and stay in their vehicles.

The site at 1680 Samoa Boulevard can accommodate up to 30 vehicles – including cars, trucks, vans and RVs – and will be equipped with portable restrooms, drinking water, and electrical charging stations. Residents will also be provided with free meals, mobile showers provided by Affordable Homeless Housing Alternatives (AHHA), access to medical services and access to case management to help them secure employment, benefits and more permanent housing. Funding to operate this pilot project for one year will come from $685,000 in ARPA funds, which the council set aside earlier this year for development of a Safe Parking Program.

With the funding in place, the location secured and AHP's operations proposal approved by the council, just about everything is on track to get the Safe Parking Program up and running. But Darleen Spoor, executive director of AHP, told the Outpost that the nonprofit is facing one big roadblock: AHP does not currently have enough employees to operate the program.

"The biggest thing that's gonna hold us up is getting staff," Spoor told the Outpost in a phone interview on Thursday morning. "We are severely short-staffed…Our staff are working overtime. I can't keep asking them to go at this rate."
To ensure the safety and security of the residents, the Safe Parking site needs to have 24-hour on-site management, something that was included in AHP's proposal. On top of that, the organization needs staff to conduct outreach – accessing and communicating with Arcata's unhoused population, to identify folks who are eligible for the program and to invite them to move to the Samoa site. At the bare minimum, Spoor said, AHP will need to hire five new staff members to be able to operate this program on top of the nonprofit's other services.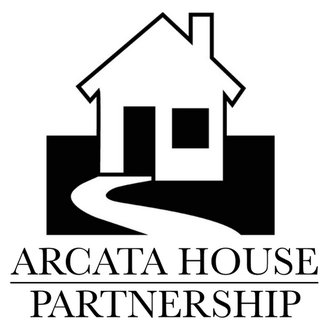 AHP currently has six job openings posted online and Spoor says that she has just not been getting applicants. Spoor says AHP has even raised the starting salary several times, with their starting wage now set at $20.72 per hour – more than $5 above California minimum wage. The positions also include full health benefits, paid holidays and vacation time. Still, there has been little interest so far.

Why exactly it has been so hard to find employees, Spoor is not sure. But the issue is certainly not unique to the nonprofit sector. As industries re-awaken amid the COVID pandemic, the county and the state are seeing a huge labor shortage, which has been attributed to multiple factors including people's COVID fears, childcare needs and the ability for many people to work remotely. Spoor says that other agencies she works with are getting hit hard too. "All of us – medical providers, other service providers – we're all grossly understaffed," Spoor said.
Facing short staffing is a frustrating issue for Spoor to deal with, especially at a time when so much progress is being made to address homelessness in Arcata. In addition to moving forward with the Safe Parking Program, the Arcata City Council recently took steps to advance AHP and Danco's efforts to convert two Valley West hotels into permanent supportive housing for homeless individuals. AHP recently applied for a state Homekey grant to fund its portion of the project and Spoor said she hopes that she will have enough staff in place before that project also gets underway.

If all goes well and AHP can find more staff, Spoor says she hopes to launch the Safe Parking Program sometime in February. The plan will be to start with 10 vehicles on the site and build up from there, she said. Before anyone can move in their vehicle, a few improvements also need to be made to the Samoa property, including installing a security camera and putting in the portable restrooms and trash receptacles. But Spoor says that all of that could be done pretty much immediately.
The staffing situation is really AHP's only roadblock at this point and Spoor just hopes that the nonprofit can find more folks so it can launch this important project. Spoor realizes that the Safe Parking Program is not a long-term solution, but it will offer immediate assistance to folks in need.

"Is it ideal? No," Spoor told the Outpost. "Do I wish they could have more permanent housing? Yes. At least they'll have a place to get stable. At least they'll have a place to pee. A lot of us take that for granted."