The preliminary hearing has been delayed for a Garberville resident accused of murdering a 25-year-old Whitethorn man by shooting him in the head.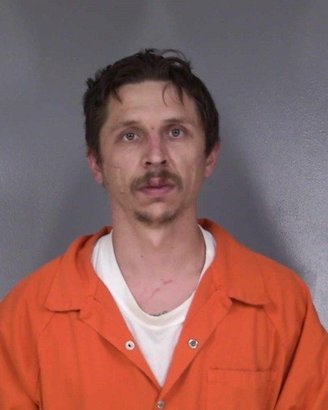 This morning, at the request of Deputy Public Defender Ben McLaughlin, Judge Kaleb Cockrum granted a continuance for Jake Henry Combs, 29. The hearing had been scheduled for this morning, but McLaughlin said there is "a considerable amount of discovery (evidence) outstanding," including the autopsy report.
Combs allegedly shot Trevor John Earley to death in the early morning hours of Jan. 6 after walking up behind Earley and putting a 9mm handgun to his temple.
Deputy District Attorney Shelly Small did not object to the continuance, acknowledging there is discovery outstanding. But Small said Earley's family "is suffering considerably" and she would like to get the hearing done as soon as possible.
Small asked for a "special set" hearing, meaning the time would be set aside for just this hearing.
Generally there are numerous cases scheduled for preliminary hearing, and very few actually happen because there is not enough courtroom space.
Cockrum set Feb. 22 as a setting date for the hearing, which could take up to a full day. A special set "is a good idea," the judge said.
Some of Earley's family members or friends were in the courtroom audience today. They glared at Combs as they left. Combs remains in custody on bail of $1.5 million.
PREVIOUSLY:
[CORRECTION: This story initially stated that Combs was a parolee. This was false, and has been corrected. The Outpost regrets the error. —Ed.]
###
In other court news, jury selection is nearly complete for the trial of Ulisses Rodriguez, charged with the August 2018 murders of a Southern Humboldt couple he says that he believed were stealing marijuana from his grow site.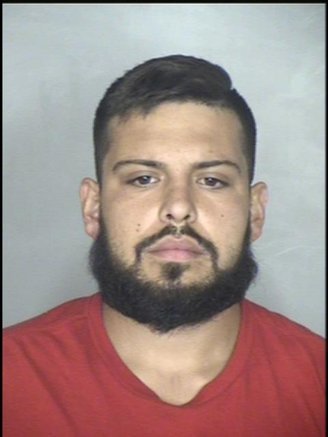 This morning 12 jurors were already seated, and attorneys were questioning prospective alternate jurors. The 27-year-old Rodriguez, wearing a dress shirt, sat at the counsel table next to defense attorney Andrea Sullivan.
The courtroom blackboard was filled with the names of trial witnesses, many of them from law enforcement. Officers from the Sheriff's Office, state Department of Justice and the FBI are expected to testify.
Rodriguez lived in Chico but was growing marijuana in the China Creek area of Southern Humboldt. He allegedly shot Jeremy Kuemmel and Tiffany Ellebrecht, then placed their bodies in a vehicle and set it on fire.
He is charged with murder with the "special circumstance" allegation of multiple victims. If convicted Rodriguez could be sentenced to life in prison without parole.
Deputy District Attorneys Luke Bernthal and Trent Timm are the trial prosecutors. Judge Gregory Elvine-Kreis is presiding over the trial.