Lowdown: Saturday Summerfest Alternatives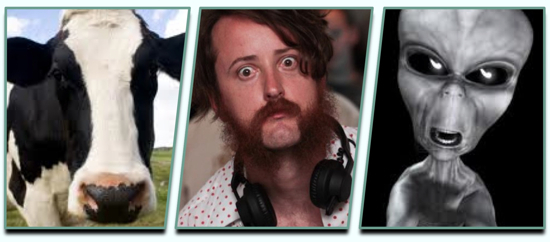 It would appear that Mad River Summerfest organizers failed to cross some "t"s and/or dot some "i"s on important insurance papers forcing the first night of the event to be canceled. As of Saturday morning it is still unclear whether any of the bands scheduled to play at Christie's Ranch today will go on. Stay tuned to this page on your Lost Coast Outpost as updates become available.
(UPDATE 10:15 a.m.: Yeah, Summerfest is totally dead now.)
But it's not like there aren't other things to do in HumCo this fine Saturday. The annual UFO freak-magnet that is Bridgefest is goin' down out the 36 in Bridgeville. For those that want to see people dressed like aliens throwing lovingly constructed "flying saucers" off a bridge, it's really the only place to go.
A bittersweet edition of Soul Night will play out at HumBrews tonight. The evening acts as a sendoff for DJ Brian "Mantease" Woida, who's making the trek south to the Bay Area. Lame!, but OK.
Of course, the Humboldt Country Fair continues in Ferndale. That and more below in Saturday's Lowdown.
-Andrew Goff
The Lowdown Fun Committee
Larry Likes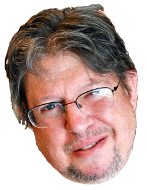 Events
Movie Showtimes
Broadway Cinema
2 GUNS: 1:25, 4:05, 6:45, 9:25
CONJURING: 6:50, 9:30
DESPICABLE ME 2 2D: 1:50, 4:20
ELYSIUM: 12:40, 3:25, 6:15, 9:00
JOBS: 12:20, 3:10, 6:00, 8:50
KICK-ASS 2: 1:35, 4:15, 7:00, 9:40
LEE DANIELS THE BUTLER: 11:55, 3:00, 6:05, 9:10
PARANOIA: 1:15, 4:00, 6:40, 9:20
PERCY JACKSON: SEA OF MONSTERS 2D: 12:50, 6:10
PERCY JACKSON: SEA OF MONSTERS 3D: 3:30, 8:45
PLANES 2D: 12:00, 2:20, 4:40, 6:55
PLANES 3D: 9:05
RED 2: 5:45, 8:30
SMURFS 2 2D: 12:30, 3:15
WE RE THE MILLERS: 1:00, 3:45, 6:30, 9:15
WOLVERINE 2D: 2:10, 5:15, 8:20
Mill Creek Cinema
ELYSIUM: 1:10, 3:50, 6:30, 9:10
JOBS: 12:05, 2:55, 5:45, 8:35
KICK-ASS 2: 1:20, 4:00, 6:40, 9:20
LEE DANIELS THE BUTLER: 12:00, 3:00, 6:00, 9:00
PARANOIA: 1:05, 3:40, 6:15, 8:50
PERCY JACKSON: SEA OF MONSTERS 2D: 12:45, 6:05
PERCY JACKSON: SEA OF MONSTERS 3D: 3:30, 8:40
PLANES 2D: 12:55, 3:20, 5:50, 8:15
WE RE THE MILLERS: 1:30, 4:10, 6:50, 9:30
Minor Theatre
ELYSIUM: 1:00, 3:35, 6:10, 8:45
JOBS: 12:45, 3:25, 6:15, 9:05
WE RE THE MILLERS: 1:20, 3:55, 6:35, 9:15