Two Straight Days of Live Music in the Inland Sun

It is unclear if our current coastal heatwave will hold through the weekend. But as seasoned Humboldt sun seekers know if you're feeling chilly head east.
[UPDATE: Mad River Summerfest canceled for Friday night. We shall see what tomorrow brings.]
This Friday and Saturday, not only will a 299 river venture reward you with warmer temperatures, you'll also get a load of local live music in your ear. For 'tis the return of Mad River SummerFest, which will take over Christie Ranch near Blue Lake for two nights and one day of bands, booths and booze. Hell, for a paltry $15 you can even set up camp. Who's playing? Let the Lowdown inform you who's gonna be onstage when: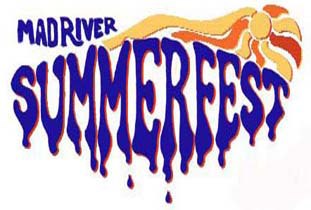 Friday
6 p.m. - The Rezonators Do Dylan

8 p.m. - Miracle Show

10 p.m. - Naive Melodies
Saturday
11 a.m. - Orjazzmic
12:20 p.m. - No Good Redwood Ramblers
1:40 p.m. - Motherlode
3:15 p.m. - Lord Ellis
4:40 p.m. - Fickle Hill Billies
6:30 p.m. - Earl Thomas
8:20 p.m. - Tracorum
10:15 p.m. - Stevie Culture and Ishi Dube
Too much joy for you? Other Friday options in your Lowdown below.
-Andrew Goff
The Lowdown Fun Committee
Larry Likes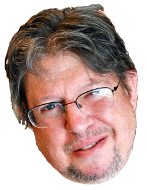 Events
Mad River Summerfest
Christie Ranch / 5 p.m.-midnight / $5 / $15 w/camping
With performances by Earl Thomas, Steve Culture and Ishi Dube, Motherlode, The Fickle Hillbillies, Lord Ellis, No Good Redwood Ramblers and many more. Proceeds benefit Mad River Alliance.
Web site / View Comments
Movie Showtimes
Broadway Cinema
2 GUNS: 1:25, 4:05, 6:45, 9:25
CONJURING: 6:50, 9:30
DESPICABLE ME 2 2D: 1:50, 4:20
ELYSIUM: 12:40, 3:25, 6:15, 9:00
JOBS: 12:20, 3:10, 6:00, 8:50
KICK-ASS 2: 1:35, 4:15, 7:00, 9:40
LEE DANIELS THE BUTLER: 11:55, 3:00, 6:05, 9:10
PARANOIA: 1:15, 4:00, 6:40, 9:20
PERCY JACKSON: SEA OF MONSTERS 2D: 12:50, 6:10
PERCY JACKSON: SEA OF MONSTERS 3D: 3:30, 8:45
PLANES 2D: 12:00, 2:20, 4:40, 6:55
PLANES 3D: 9:05
RED 2: 5:45, 8:30
SMURFS 2 2D: 12:30, 3:15
WE RE THE MILLERS: 1:00, 3:45, 6:30, 9:15
WOLVERINE 2D: 2:10, 5:15, 8:20
Mill Creek Cinema
ELYSIUM: 1:10, 3:50, 6:30, 9:10
JOBS: 12:05, 2:55, 5:45, 8:35
KICK-ASS 2: 1:20, 4:00, 6:40, 9:20
LEE DANIELS THE BUTLER: 12:00, 3:00, 6:00, 9:00
PARANOIA: 1:05, 3:40, 6:15, 8:50
PERCY JACKSON: SEA OF MONSTERS 2D: 12:45, 6:05
PERCY JACKSON: SEA OF MONSTERS 3D: 3:30, 8:40
PLANES 2D: 12:55, 3:20, 5:50, 8:15
WE RE THE MILLERS: 1:30, 4:10, 6:50, 9:30
Minor Theatre
ELYSIUM: 3:35, 6:10, 8:45
JOBS: 3:25, 6:15, 9:05
WE RE THE MILLERS: 3:55, 6:35, 9:15