Tuesday, Feb. 11, 2014's Chowdown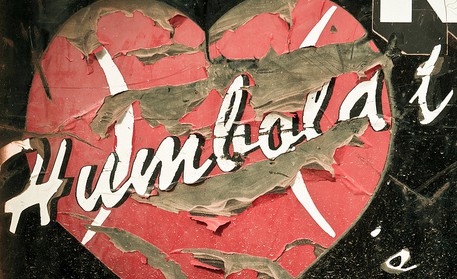 Today is Tuesday. There are a few things happening you can scroll through below. But Valentine's Day is Friday, so LoCO is gonna try and steer you in the right direction to make sure that night doesn't suck for you.
To that mission, your Lost Coast Outpost has put together a special online Humboldt Valentine's Guide containing a complete list of romantic (and not) local events happening Friday, Saturday and Sunday, as well as a list of local gifts and where to buy 'em.
Click here to make sure you don't miss out on any Humboldt lovin' and/or plan your Tuesday below.
-Andrew Goff
Events
Restaurants
Eureka
Arcata
McKinleyville
Trinidad
Blue Lake
Movie Showtimes
Broadway Cinema
AUGUST: OSAGE COUNTY: 12:10, 3:05, 6:00, 8:55
FROZEN 2D: 1:30
FROZEN SING A LONG: 4:05
I FRANKENSTEIN 2D: 4:55, 9:40
I FRANKENSTEIN 3D: 2:35, 7:20
JACK RYAN: SHADOW RECRUIT: 6:40, 9:15
LABOR DAY: 12:35, 3:15, 5:55, 8:35
LEGO MOVIE 2D: 11:55, 12:55, 2:30, 5:05, 6:05, 7:40
LEGO MOVIE 3D: 12:00, 3:30, 8:40
LONE SURVIVOR: 12:20, 3:10, 6:10, 9:00
MONUMENTS MEN: 12:05, 3:00, 5:55, 8:50
NUT JOB 2D: 12:30, 2:50, 5:15
RIDE ALONG: 1:55, 4:25, 6:55, 9:25
THAT AWKWARD MOMENT: 2:15, 4:40, 7:05, 9:30
VAMPIRE ACADEMY: 1:10, 3:50, 6:30, 9:10
WOLF OF WALL STREET: 7:30
Mill Creek Cinema
FROZEN 2D: 3:15
JACK RYAN: SHADOW RECRUIT: 5:50, 8:30
LEGO MOVIE 2D: 2:55, 5:30
LEGO MOVIE 3D: 8:00
LONE SURVIVOR: 3:05, 6:00, 8:50
MONUMENTS MEN: 3:10, 6:05, 9:00
NUT JOB 2D: 3:30, 5:45
RIDE ALONG: 4:15, 6:45, 9:15
THAT AWKWARD MOMENT: 4:45, 7:10, 9:30
VAMPIRE ACADEMY: 3:50, 6:30, 9:10
WOLF OF WALL STREET: 8:00
Minor Theatre
HER: 3:10, 6:00, 8:50
LABOR DAY: 3:50, 6:30, 9:10
PHILOMENA: 3:25, 5:50, 8:15