Thursday Lowdown: Reggae Benefit for Syrian Refugees in Arcata

Go with your strengths, Humboldt.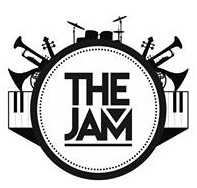 Thursday evening The Jam in Arcata hosts a reggae-heavy musical benefit show in an attempt to raise money for for Syrian refugees currently residing in Greece. According to organizers, all door proceeds from the Rhythm for Refugees event — featuring performances from Altar Tones, Arkaingelle, DJ Rotten and others — will be donated to the Shelter House Project which provides apartments and support to displaced Syrian families in Thessaloniki.
Other Humboldt Thursday highlights include the opening night for the North Coast Repertory Theatre's production of beloved musical Oklahoma! and the finest of local bluegrass courtesy the Compost Mountain Boys out at Mad River Brewery (where I'm told they sell beer). —AG
Events
Movie Showtimes
Broadway Cinema
A MONSTER CALLS: 12:55, 3:40
HIDDEN FIGURES: 11:45, 2:40, 5:35, 8:35
LA LA LAND: 12:00, 3:00, 6:00, 9:00
LIVE BY NIGHT: 12:15, 3:15, 6:15, 9:10
MOANA 2D: 1:00, 3:45, 6:30
MONSTER TRUCKS 2D: 1:00, 3:35, 6:10
MONSTER TRUCKS 3D: 9:10
PASSENGERS 2D: 6:20, 9:00
PATRIOTS DAY: 11:50, 2:50, 5:50, 8:50
ROGUE ONE: A STAR WARS STORY 2D: 11:50, 6:05, 8:45
ROGUE ONE: A STAR WARS STORY 3D: 2:55
SING 2D: 12:10, 3:10, 5:50, 8:30
SLEEPLESS: 2:25, 4:55, 9:35
SPLIT: 7:00
THE BYE BYE MAN: 1:55, 4:35, 7:00, 9:25
UNDERWORLD: BLOOD WARS 2D: 12:20, 2:35, 9:30
UNDERWORLD: BLOOD WARS 3D: 4:50
WHY HIM?: 9:15
XXX: RETURN OF XANDER CAGE 2D: 7:00
Mill Creek Cinema
A MONSTER CALLS: 3:35, 3:35
HIDDEN FIGURES: 2:45, 5:40, 8:40
MONSTER TRUCKS 2D: 3:15, 5:50
MONSTER TRUCKS 3D: 8:25
PASSENGERS 2D: 6:15, 9:00
PATRIOTS DAY: 3:00, 6:05, 9:10
ROGUE ONE: A STAR WARS STORY 2D: 2:55, 6:00, 9:05
SING 2D: 3:05, 5:45, 8:20
THE BYE BYE MAN: 4:30, 6:55, 9:20
UNDERWORLD: BLOOD WARS 2D: 4:50, 9:30
XXX: RETURN OF XANDER CAGE 2D: 7:00
Minor Theatre
ARRIVAL: 1:00
ELLE: 7:45
MANCHESTER BY THE SEA: 1:30, 4:30, 7:45
NAUSICAA OF THE VALLEY OF THE WIND: 9:00
ROGUE ONE: A STAR WARS STORY: 2:00, 5:30, 9:30
THE EAGLE HUNTRESS: 4:00, 6:30