Monday Lowdown: Soviet-Era Classical Delights vs. Haunting NYC Antifolk (VIDEO)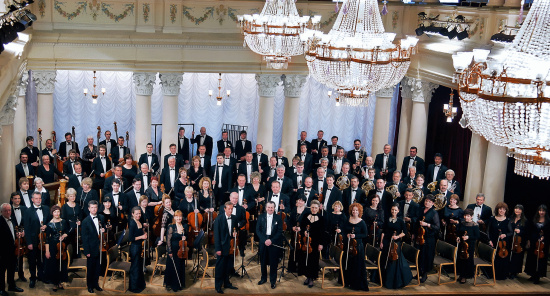 Does anyone feel up to being around people tonight? Good God, you're brave, optimistic sort.
CenterArts, of course, has the most extravagant distraction for Humboldt's eyes and ears up at the Van Duzer Theatre. Direct from Kiev, it's the National Symphony Orchestra of Ukraine playing the hits from Soviet-era Russia!
If you failed to budget for eastern European classical music this month perhaps a visit to Richard's Goat Tavern will allow for some emotional release. Tonight New York City-based singer/songwriter Diane Cluck brings haunting, unique voice to The Miniplex as part of her Wounded Healers Tour. The bit of trivia that may be of interest to you is that Cluck was a part of the same NYC antifolk movement that gave us Kimya Dawson. Might be better to just listen. YouTube allows for this below. —Andrew Goff
Events
Movie Showtimes
Broadway Cinema
BEAUTY AND THE BEAST 2D: 11:45, 1:10, 2:45, 4:15, 5:45, 7:20, 8:45
BEAUTY AND THE BEAST 3D: 12:20, 3:20, 6:20, 9:20
GET OUT: 1:45, 4:20, 6:55, 9:30
JOHN WICK: CHAPTER 2: 4:00, 9:05
KONG: SKULL ISLAND 2D: 12:55, 2:40, 3:45, 6:35, 8:20, 9:25
KONG: SKULL ISLAND 3D: 11:50, 5:30
LOGAN: 11:55, 1:30, 3:00, 4:40, 6:10, 7:50, 9:15
MOONLIGHT: 3:50, 6:25, 9:00
TABLE 19: 1:40, 6:50
THE LEGO BATMAN MOVIE 2D: 12:10, 1:15, 2:55, 5:25, 8:00
THE SHACK: 11:45, 2:50, 5:50, 8:50
Mill Creek Cinema
BEAUTY AND THE BEAST 2D: 2:45, 5:45, 6:25, 8:45
BEAUTY AND THE BEAST 3D: 3:30, 9:20
GET OUT: 4:10, 6:50, 9:30
KONG: SKULL ISLAND 2D: 2:40, 3:40, 5:30, 8:20, 9:15
KONG: SKULL ISLAND 3D: 6:30
LA LA LAND: 2:55, 5:55, 8:55
LOGAN: 3:00, 6:05, 9:05
THE LEGO BATMAN MOVIE 2D: 3:05, 5:40, 8:10
Minor Theatre
BEAUTY AND THE BEAST: 1:30, 5:00, 8:15
GET OUT: 1:00, 4:00, 9:45
LOGAN: 2:15, 5:45, 9:00
THE WIND RISES: 6:45