FRIDAY LOWDOWN: Barn Burner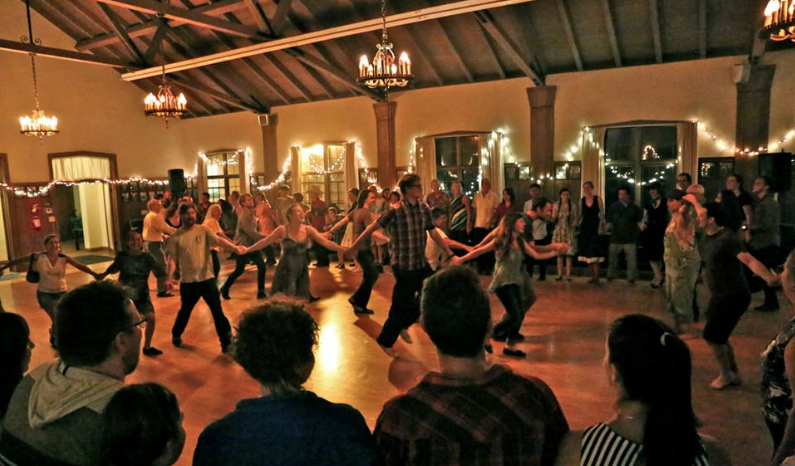 Dosey-doe, HumCo! The 40th annual Humboldt Folklife Festival continues Friday night with its annual Barn Dance up at the Arcata Veterans' Memorial Building. The Striped Pig String Band will score the hoe down while Lyndsey Battle commands your body's movements with merely the power of her voice.
More Friday joy in your Lowdown below.
Events
Movie Showtimes
Broadway Cinema
ANT-MAN AND THE WASP 2D: 12:00, 1:55, 2:50, 3:50, 4:45, 5:45, 7:35, 8:40, 9:35
ANT-MAN AND THE WASP 3D: 1:00, 6:45
FIRST PURGE, THE: 11:50, 2:10, 4:30, 6:55, 9:25
HOTEL TRANSYLVANIA 3: SUMMER VACATION 2D: 11:35, 12:45, 3:10, 4:15, 5:35, 6:40, 8:00, 9:10
HOTEL TRANSYLVANIA 3: SUMMER VACATION 3D: 1:55
INCREDIBLES 2 2D: 11:45, 12:50, 2:40, 3:45, 5:30, 8:25
JURASSIC WORLD: FALLEN KINGDOM 2D: 11:30, 2:25, 5:25, 8:30, 8:30
OCEAN'S 8: 6:30, 9:15, 9:15
SICARIO: DAY OF THE SOLDADO: 12:20, 3:15, 6:10, 8:55, 8:55
SKYSCRAPER 2D: 1:45, 1:45, 4:20, 6:50, 9:20
SKYSCRAPER 3D: 9:00, 9:00
TAG: 6:35
WON'T YOU BE MY NEIGHBOR?: 1:35, 4:00
Mill Creek Cinema
ANT-MAN AND THE WASP 2D: 1:00, 2:40, 3:50, 6:40, 8:20, 9:30
ANT-MAN AND THE WASP 3D: 11:55, 5:30
FIRST PURGE, THE: 12:00, 2:25, 4:50, 7:15, 9:40
HOTEL TRANSYLVANIA 3: SUMMER VACATION 2D: 11:40, 12:50, 3:15, 5:40, 6:50, 8:00
HOTEL TRANSYLVANIA 3: SUMMER VACATION 3D: 1:55
INCREDIBLES 2 2D: 11:45, 2:45, 5:45, 8:30
JURASSIC WORLD: FALLEN KINGDOM 2D: 11:50, 2:50, 5:50, 8:50
OCEAN'S 8: 9:10
SKYSCRAPER 2D: 1:10, 3:40, 6:10, 8:40
SKYSCRAPER 3D: 4:20
Minor Theatre
ANT-MAN AND THE WASP: 2:30, 5:50, 9:30
NAUSICAA OF THE VALLEY OF THE WIND: 1:45, 10:00
SUMMER 1993: 4:30, 7:15
WON'T YOU BE MY NEIGHBOR?: 4:00, 6:45, 9:00