SATURDAY LOWDOWN: Another Rutabaga's Banquet
Some glory before The Glory.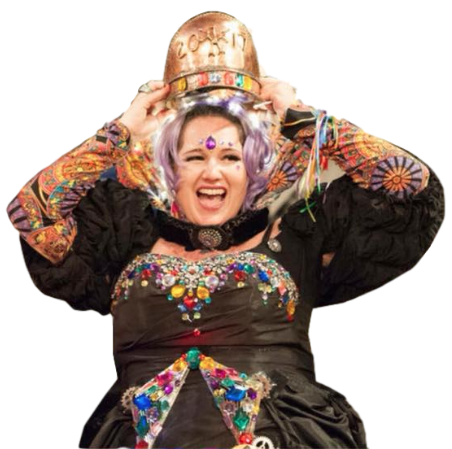 Humboldt enters the Kinetic Kalendar's high season Saturday with the return of the Rutabaga Ball, taking place this year at the Arcata Kommunity Center. What the hell is a Rutabaga Ball? Look, if you are not versed in a half-century's worth of Kinetic Grand Championship lore, then there's little hope a krash kourse at this point will do you any good. In short, the winner of the ball's kurious kompetion will be krowned the 2018 Rutabaga Queen who is charged with overseeing next weekend's Kinetic Grand Championship festivities.
Less nerdy Saturday events can be yours should you scroll your Lowdown listings below.
Events
Movie Showtimes
Broadway Cinema
A QUIET PLACE: 12:20, 2:35, 4:50, 7:20, 9:35
AVENGERS: INFINITY WAR 2D: 12:10, 2:05, 3:35, 5:25, 7:00, 8:45
BOOK CLUB: 11:50, 1:00, 3:30, 6:10, 8:35
BREAKING IN: 12:05, 2:20, 4:35, 6:55, 9:15
DEADPOOL 2: 12:20, 1:20, 2:15, 3:10, 4:10, 5:05, 6:00, 7:00, 7:50, 8:50, 9:45
I FEEL PRETTY: 1:40, 6:50
LIFE OF THE PARTY: 1:15, 3:50, 6:25, 9:00
OVERBOARD: 1:05, 3:45, 6:30, 9:10
SHOW DOGS: 11:55, 12:50, 3:20, 5:45, 8:10
SUPER TROOPERS 2: 4:20, 9:30
Mill Creek Cinema
AVENGERS: INFINITY WAR 2D: 12:55, 2:20, 4:20, 5:40, 7:45, 9:00
BOOK CLUB: 11:55, 2:15, 4:35, 7:00, 9:20
DEADPOOL 2: 11:50, 1:10, 2:40, 4:00, 5:25, 6:50, 8:15, 9:40
LIFE OF THE PARTY: 12:35, 3:15, 5:50, 8:20
OVERBOARD: 1:15, 3:50, 6:30, 9:10
SHOW DOGS: 12:15, 2:35, 4:55, 7:15, 9:30
Minor Theatre
AVENGERS: INFINITY WAR: 1:30, 5:00, 8:30
DEADPOOL 2: 12:30, 3:30, 6:30, 9:30
MET OPERA: NORMA - PREMEIRE: 8:55
RBG: 3:00, 5:30, 8:00