Thursday, July 4, 2019's Chowdown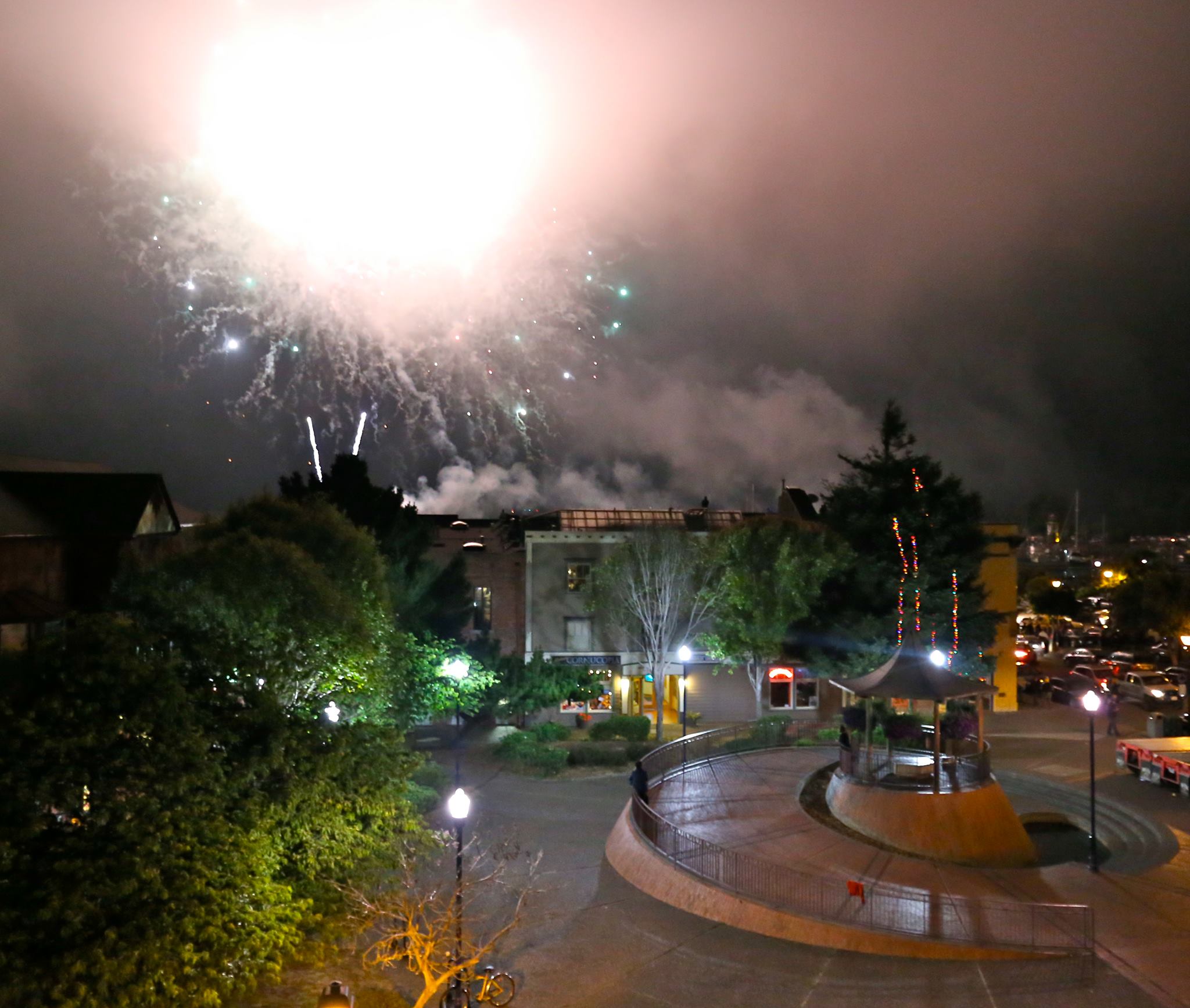 Land, free. Home, brave. There will be hot dogs.
Yes, you could ring in Independence Day at the river, or in your backyard or in Canada, sure. But in the wicked off chance you'd like to be around other Humboldt folk on this most red, white and blue of holidays consider scrolling your July 4th Lowdown below for details on various locations around the county where you can a) celebrate these here United States and/or b) witness colorful explosions. Yow.
Events
Restaurants
Eureka
Arcata
Eel River Valley
SoHum
Trinidad
---
Movie Showtimes
Broadway Cinema
ALADDIN 2D: 11:30, 2:30, 5:35, 8:35
ANNABELLE COMES HOME: 11:45, 2:15, 4:45, 7:15, 9:45
AVENGERS: ENDGAME 2D: 6:25
CHILD'S PLAY: 4:55, 7:20, 9:40
MEN IN BLACK: INTERNATIONAL 2D: 1:10, 4:05, 6:45, 9:25
MIDSOMMAR: 11:40, 2:50, 6:00, 9:05
SECRET LIFE OF PETS 2 2D: 12:15, 1:55, 2:35, 4:10
SPIDER-MAN: FAR FROM HOME 2D: 11:30, 12:15, 1:45, 2:30, 3:15, 4:45, 5:30, 6:15, 7:45, 8:30, 9:15
SPIDER-MAN: FAR FROM HOME 3D: 1:00, 4:00, 7:00
TOY STORY 4 2D: 11:25, 1:20, 3:50, 6:20, 8:50
YESTERDAY: 12:55, 3:40, 6:35, 9:15
Mill Creek Cinema
ANNABELLE COMES HOME: 1:45, 4:15, 6:45, 9:15
AVENGERS: ENDGAME 2D: 8:00
CHILD'S PLAY: 11:35, 5:50
MEN IN BLACK: INTERNATIONAL 2D: 12:20, 3:05
MIDSOMMAR: 11:40, 2:50, 6:00, 9:05
SECRET LIFE OF PETS 2 2D: 1:00, 3:10, 5:20
SPIDER-MAN: FAR FROM HOME 2D: 11:30, 12:30, 2:30, 3:30, 5:30, 6:30, 8:30, 9:30
SPIDER-MAN: FAR FROM HOME 3D: 7:30
TOY STORY 4 2D: 11:25, 1:55, 4:25, 6:50, 9:15
YESTERDAY: 12:35, 3:25, 6:15, 9:00
Minor Theatre
MIDSOMMAR: 2:45, 6:15, 9:45
SPIDER-MAN: FAR FROM HOME: 2:00, 5:30, 9:00
TOY STORY 4: 1:30, 4:15, 6:55, 9:30